2019 Chevrolet Silverado makes surprise appearance ahead of Detroit Auto Show debut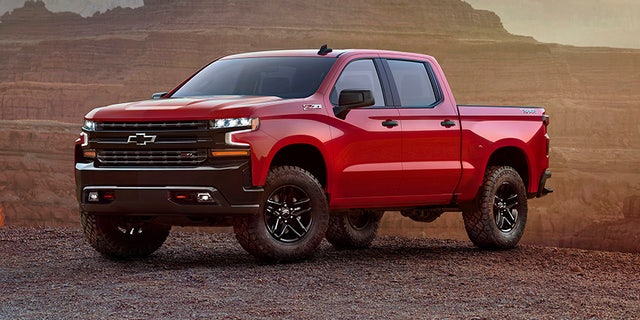 The all-new 2019 Chevrolet Silverado 1500 made a surprise appearance on Saturday at an event celebrating the 100th anniversary of Chevy truck production, ahead of its official public debut at the North American International Auto Show in January.
The full-size pickup was airlifted by helicopter into the Texas Motor Speedway and then spirited away before anyone could get too close of a look at it, but GM North America President Alan Batey was on hand to share a few details.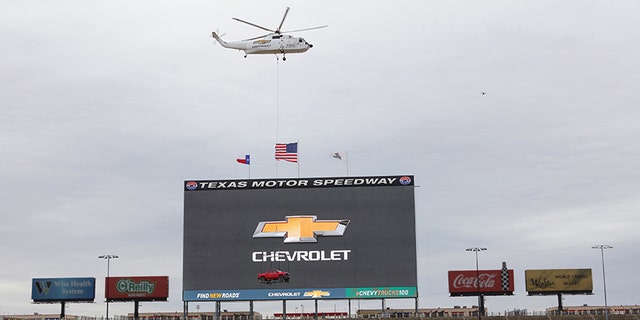 Foremost among them was confirmation that the Silverado won't be going with an all-aluminum body like the Ford F-150. Instead, it will be built with a mix of materials that includes a higher-grade high-strength steel floor for its bed that is lighter and stronger than the one in the truck that it replaces.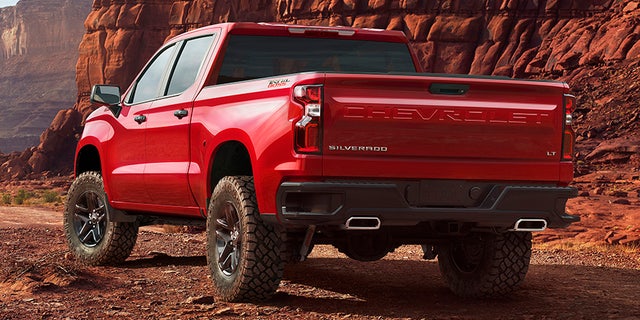 Chevy made waves last year with a TV commercial attacking the F-150's use of an aluminum bed by dropping a load of rocks into one that punctured several holes into it, while a Silverado parked next to it survived the same test with just a few dings. The ad didn't seem to put a dent into F-150 sales, however, as they've been going up ever since while the Silverado has lost ground in the segment.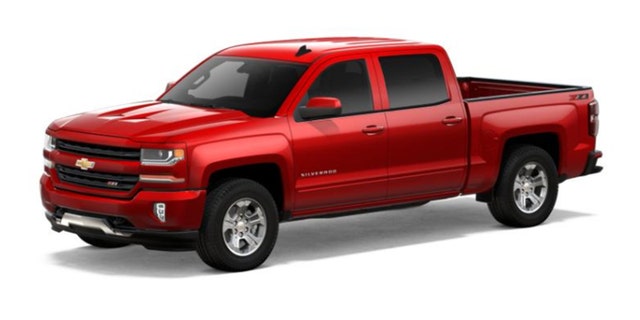 The redesigned Silverado is nevertheless expected to feature some aluminum body parts. The current truck has an aluminum hood, and The Wall Street Journal reports that the doors of the 2019 model will also be made of the lightweight metal, but the frame and main body structure will likely remain primarily steel.
The Silverado's styling takes a dramatic turn, with a switch to rounded wheel arches, heavily sculpted character lines, a sleeker greenhouse and "Chevrolet" boldly stamped into the tailgate.
CAUGHT ON CAMERA: 2019 RAM 1500'S SPLIT TAILGATE
Batey added that the Silverado would be offered with more features, powertrain options, and in a larger variety of trim levels that includes the first of its kind Trail Boss model he had on display, which is essentially an off-road-focused Z71 with a factory engineered two-inch suspension lift.
More information on the 2019 Silverado will be revealed on Sept. 13 in Detroit.