2018 Ford Shelby Raptor roars with 525 horsepower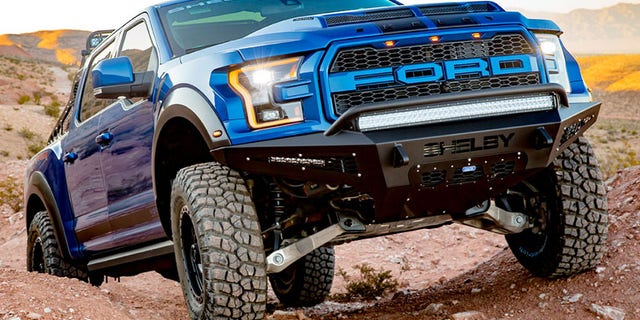 Ford's F-150 Raptor is an impressive machine straight out of the box, but is there room for improvement?
Shelby American seems to think so as the Ford tuner extraordinaire has built a Raptor with more power and torque, plus a host of other mods.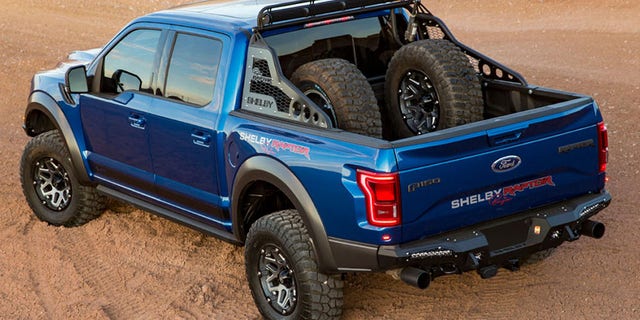 Shelby already offers an F-150 Super Snake with a supercharged 5.0-liter V-8 delivering upwards of 750 horsepower. However, in Shelby's own words, the F-150 Super Snake is a "street-oriented" truck.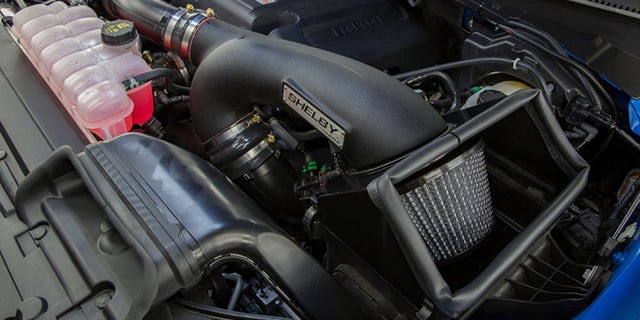 Cue the Raptor. First up Shelby dials the performance meter on the truck's 3.5-liter twin-turbocharged V-6 up a few notches. The result is 525 horsepower and 610 pound-feet of torque, up from the stock 450 hp and 510 lb-ft. (No change has been made to the Raptor's 10-speed automatic and sophisticated 4-wheel-drive system.)
MORE AUTO NEWS FROM MOTOR AUTHORITY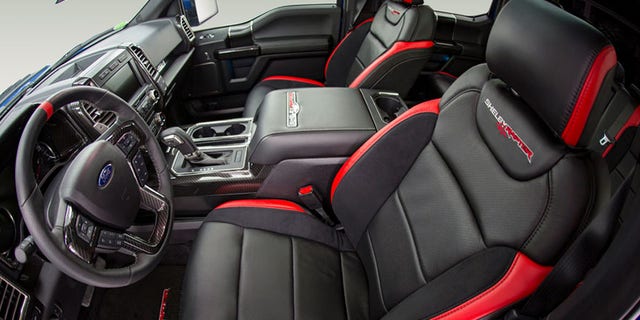 The company then goes about installing a 2-stage adjustable shock system, bigger wheels and tires, upgraded interior pieces, and a few exterior styling tweaks for good measure. All the off-roading capability is still there, only now it's wrapped in a more extreme package.
Of course, all of this comes at a price, and it's a steep one at that. Shelby quotes a $117,460 starting price, based on the stock Raptor's average transaction price of $68,165. Shelby plans to build just 500 examples for the 2018 model year, with each to be fully documented in the official Shelby Registry. Converting a 2017 Raptor is possible, a process that Shelby is charging $49,295 for.
----------