2017 Toyota Highlander hybrid test drive: a big SUV that delivers big MPGs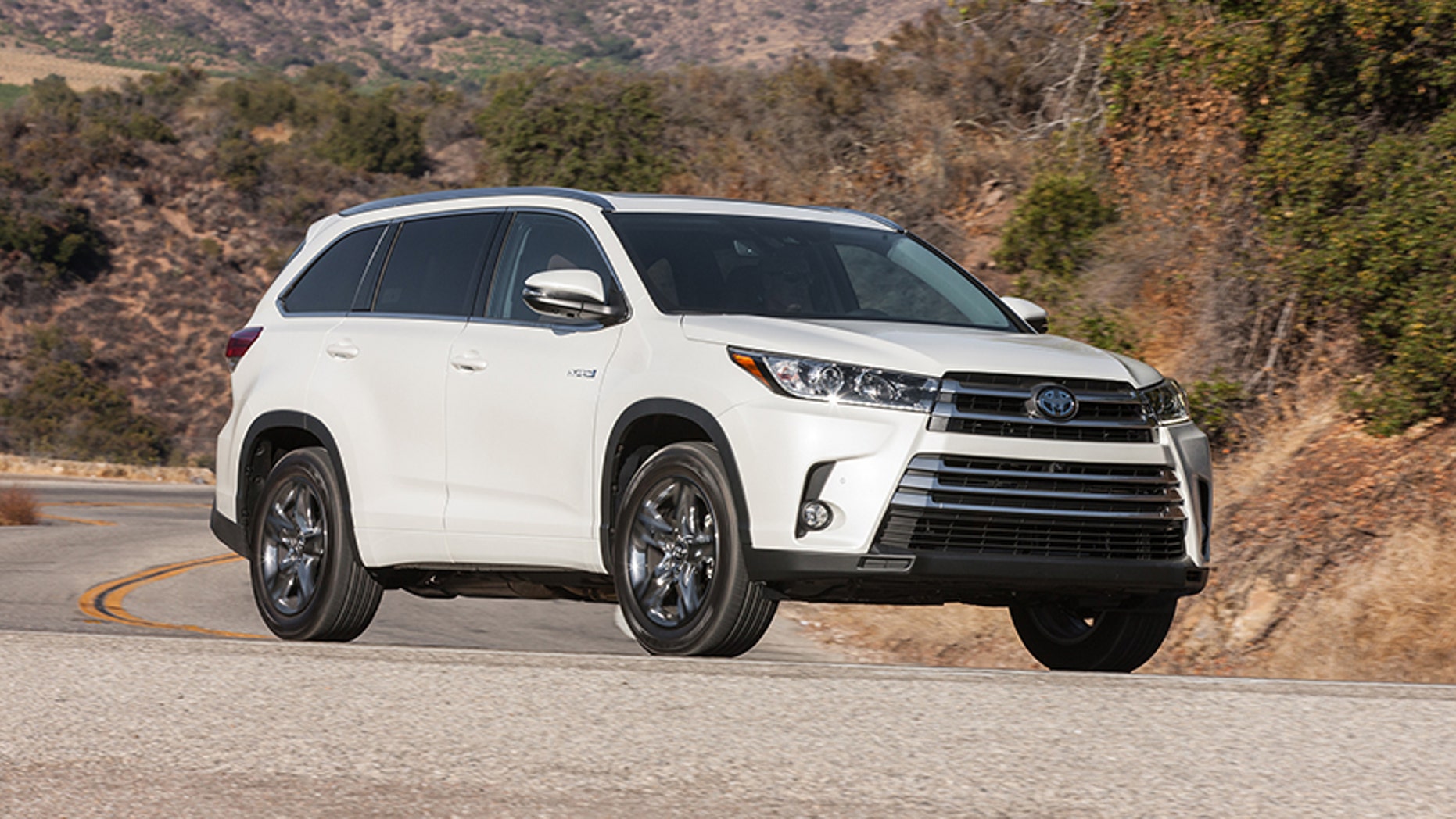 The Toyota Highlander Hybrid is in a mainstream, large, three-row, non-plug-in hybrid SUV class by itself.
(Yes, automotive segments have become that segmented these days.)
It has been ever since the Nissan Pathfinder Hybrid was discontinued due to lack of interest. Honda will change that if it ever gets around to launching its long-promised Pilot Hybrid, though it might not be in a rush with gas prices these days. But hybrids are a core part of Toyota's brand, and it sells enough of this one to be worth its while.
The Highlander hybrid doesn't save a ton of fuel compared to the conventional models, but at 28-29 mpg combined it's the most efficient SUV among its peers, and it will leave a couple of hundred bucks in your bank account each year.
The powertrain is an interesting one. It has a 3.5-liter V6/electric motor combo driving the front wheels and a second electric motor driving the rears, giving it all-wheel-drive without a driveshaft. The smaller Rav4 Hybrid uses the same setup, only with a four-cylinder engine.
The total combined output of the Highlander's motors is 306 hp, which beats the standard model's 295 hp V6. But while the hybrid provides similar all-weather traction, it doesn't deliver better performance. Its tow rating, for instance, is just 3,500 pounds, compared to 5,000 pounds for the non-hybrid.
But it's plenty powerful for passenger car duty, and the engine doesn't make much of a fuss as it turns on and off to save fuel. There's a bit of a droning noise under full throttle, as with any engine connected to a shiftless continuously variable transmission, but the Highlander is a very quiet vehicle overall.
It's not the largest one. The second and third rows, and the cargo area, are snugger than segment jumbos like the Pilot and Chevrolet Traverse. But the furnishings are excellent, and those rear seats get to enjoy a widescreen BluRay entertainment system in high-end trims.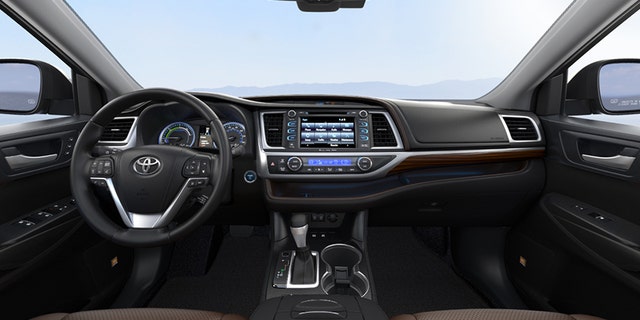 The Highlander comes with some impressive tech for the driver, too, including a standard automatic emergency braking system, lane-keeping assist, adaptive cruise control and an available 360-degree camera to help with parking and other tight spots. Short of autonomy, these are the most useful driver aids available today. The Apple CarPlay and Android Auto smartphone integration systems are also appealing, but Toyota's Entune infotainment system doesn't have either. It should.
No one expects a Highlander to be exciting to drive, and that goes double for the hybrid. It's a pretty numb experience, enhanced by light steering, a soft suspension and artificial-feeling hybrid regenerative brakes. I expect that no one who rides in one or is inclined to buy one will complain.
The Highlander I tested was a top-of-the-line 2017 Limited Platinum that rang up at $49,748, but the 2018 edition is nearly identical and starts at $37,775 for an entry level LE, only $1,845 more than the non-hybrid AWD version.
That makes it very possible to recoup the premium at the pump before you buy a new one. But the real selling point is spending less time there in the first place. At that, there's literally no comparison.
At least not for now.
---------
2017 Toyota Highlander Hybrid
As tested: $49,748
Type: All-wheel-drive 7-passenger SUV
Engine: 3.5-liter V6 with two electric motors
Power: 306 hp
Transmission: CVT Automatic
MPG: 29 city/27 hwy