2017 Kia Soul! (turbo) test drive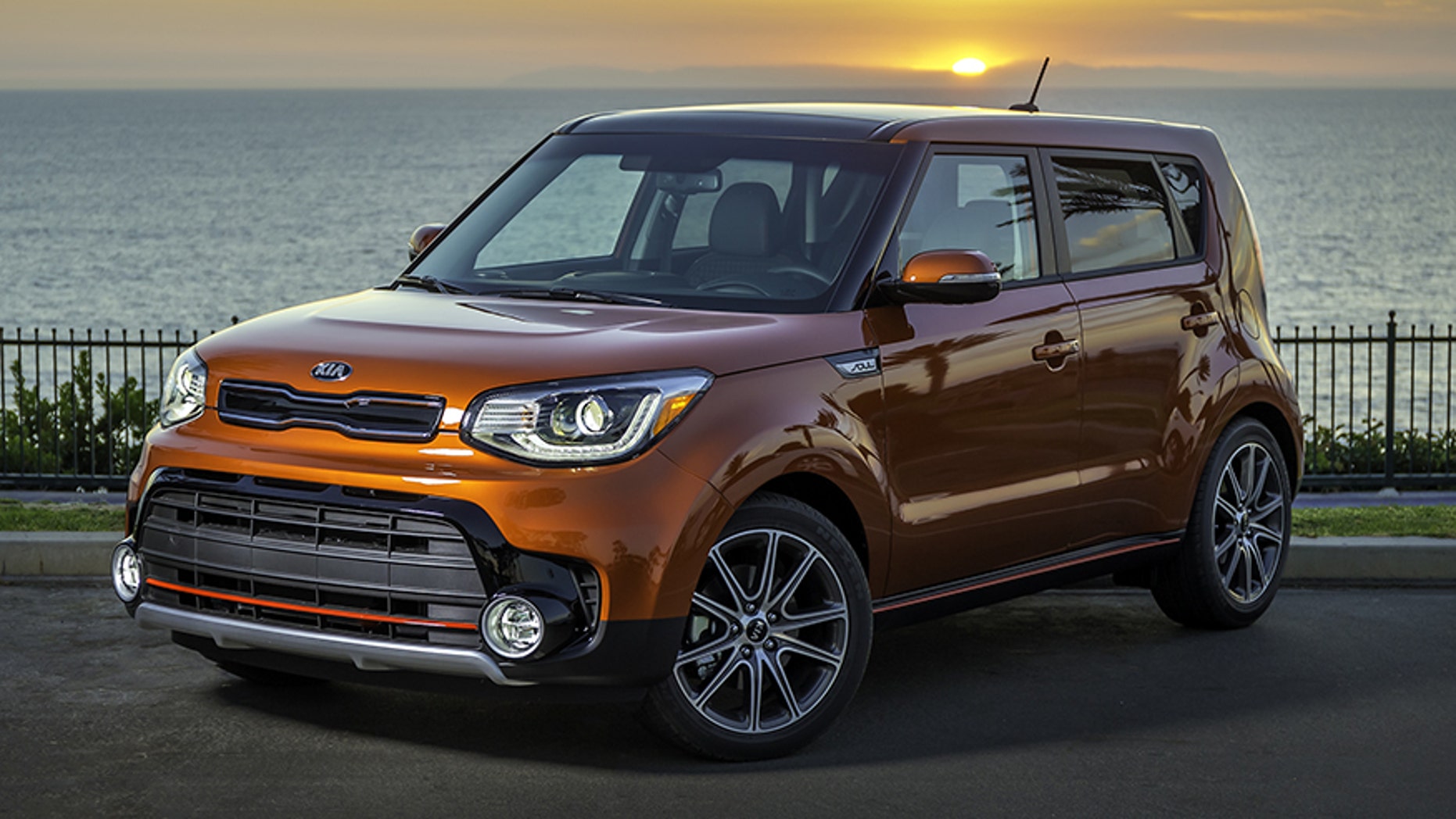 The Kia Soul finally got its groove.
The TUV (tiny utility vehicle) has been a huge hit since it pretty much created the segment in 2009. Its low price and high style set the template for the swarm of cute crossovers that are now causing the extinction of traditional small cars in America.
But even though it's been a hot seller – Kia moved over 145,000 of them last year – the Soul has never been what you'd call hot.
Until now. Because now there's a faster Soul!
That exclamation point isn't there as punctuation. It's the new turbocharged model's official name. If you want to ask for one, tell the salesman "I'd like a Soul Exclaim."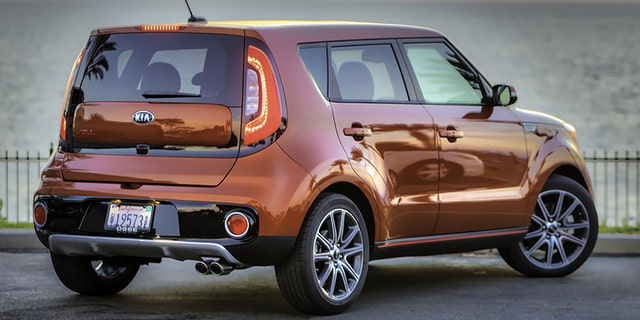 And you'll probably like it. The Soul is an exceptional vehicle in all its forms, including the $16,995 Base (capitalized, because it is a proper name in the Kia universe). I've yet to meet an owner who wasn't entirely pleased with it. A colleague of mine even relies on one for a family of five. (Granted, they're not the tallest folks I know, but still...)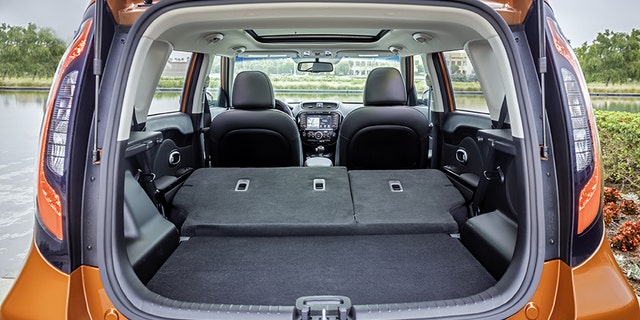 Nevertheless, there's always room for improvement, and the front-wheel-drive Soul!'s 201 hp 1.6-liter four-cylinder turbo takes the last of the econobox edge off of it. That's 40 more horsepower than you get in the other versions and more than many larger crossovers offer, including the Honda CR-V and Nissan Rogue.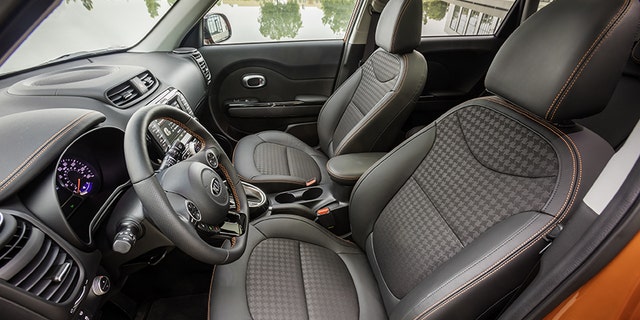 Along with the engine, the $23,695 Soul! Is equipped with a 7-speed dual clutch automatic transmission, 18-inch 10-spoke wheels, stronger brakes, a retuned suspension, chrome exhaust tips and lots of racy red and gloss black trim.
Yes, of course it has a flat-bottom steering wheel. All sporty cars do these days. It's leather-wrapped, along with the gear selector. Orange stitching on the steering wheel, seats and shifter boot dresses up the place, which already looked very good.
The Soul! still isn't a pocket rocket, but it's lively, and has less of a cheap-sounding, buzzy soundtrack. The engine, borrowed from the Hyundai Elantra Sport, is very refined. Merging onto highways with a carload of friends and their stuff no longer requires patience or instills fear, yet the Soul!, at 28 mpg combined, gets 1 mpg better fuel economy then its less powerful siblings.
HYUNDAI ELANTRA SPORT TEST DRIVE:
The handling isn't dramatically transformed or as entertaining as you'll get in a lower-slung hatchback, but it is about as good as you'll find in a vehicle like this. The tradeoff is a slightly stiffer ride that rears its head and bounces your backside a little on the pockmarked urban streets where Souls like to roam.
A $3,000 tech package adds navigation, an upgraded audio system, heated seats and steering wheel, blind-spot warning and LED and HID exterior lighting. If you order it, you unlock a $1,000 sunroof option that's bundled with LED interior lighting for when the sun goes down. (This might not be the best car for would-be vampires.)
Load those in and the price starts pushing the limits of affordability and calling for an exclamation point itself, but you can spend even more on the similarly-sized and much less powerful Buick Encore and not really get more of a car – though you can get it with all-wheel-drive.
Kia should check that off its to-do list.
In fact, Soul√ is a pretty cool name.
----------
2017 Kia Soul!
Base price: $23,695
Type: 4-door, 5-passenger SUV
Engine: 1.6-liter turbocharged 4-cylinder
Power: 201 hp, 195 lb-ft
Transmission: 7-speed automatic
MPG: 26 city/31 hwy