2017 Chrysler Pacifica Test Drive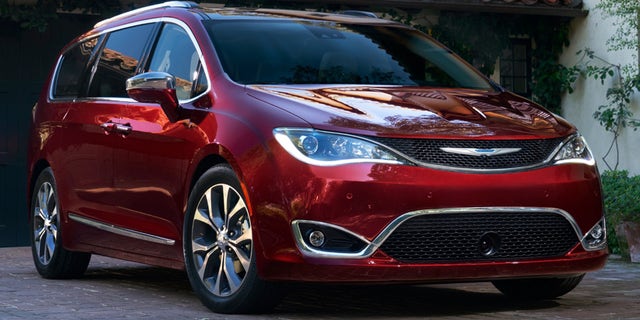 The 2017 Chrysler Pacifica is the archetypal family car, but it may also be the ultimate dudemobile.
It's available with six reclining seats, a Blu-Ray player, three TVs, surround sound, Wi-Fi, two skylights and a built-in vacuum.
Does your call have all that? Does your bachelor pad? It's doubtful, especially the last one. But you know you wish that it did.
The Pacifica is the latest effort to make minivans cool, something that's never quite been achieved in the three decades since Chrysler created the segment with the Dodge Caravan and Plymouth Voyager.
After years of being drowned by the rising tide of SUVs, minivan sales have finally pushed off the bottom: They're up over 25 percent this year. Fiat-Chrysler hopes that a lot of gadgets and a little crossover-style will help the Pacifica ride that wave as it seeks to replace both the Chrysler Town & Country and the Dodge Grand Caravan in its increasingly consolidated lineup.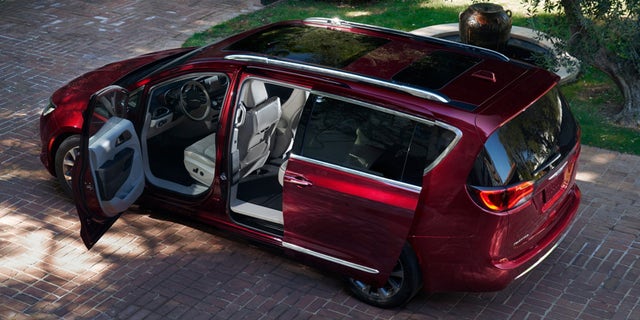 The Pacifica has a sleek face cribbed from the Chrysler 200 (which is soon to be discontinued because sedans are the latest endangered vehicle species); sides sucked in like someone taking a swimsuit selfie; and a swept-back side window line that adds a sporty flair. There's still the unmistakable minivan diaper butt, and it won't completely fool you into thinking it's an SUV or crossover, but a lot of those don't look so great, anyway, and the Pacifica does.
Five trim levels are available, starting at $29,590, and $47,480 with options is well within reach. All have front-wheel-drive, a nine-speed automatic transmission and a 287 hp 3.6-liter V6 that's both the most powerful and fuel efficient in class. If you want all-wheel-drive, you'll have to heed the siren song of an actual crossover, or see your Toyota dealer. The Sienna is the only minivan that has it.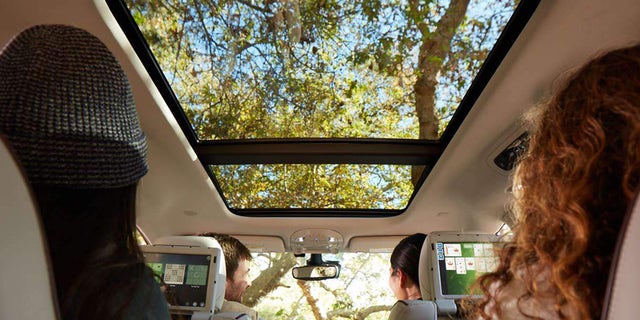 Chrysler does trump Toyota and the rest of the competition with an available tech suite that includes adaptive radar cruise control, lane-keeping assist, a self-parking system and a 360-degree parking camera that lets you navigate through the tightest of school drop-off traffic jams. Two of those TVs I mentioned are 10.1-inch touchscreens attached to the backs of the front seats. They're equipped with HDMI ports for bringing along console games on long trips, and loaded with their own entertaining apps, including "the license plate game" and soduku.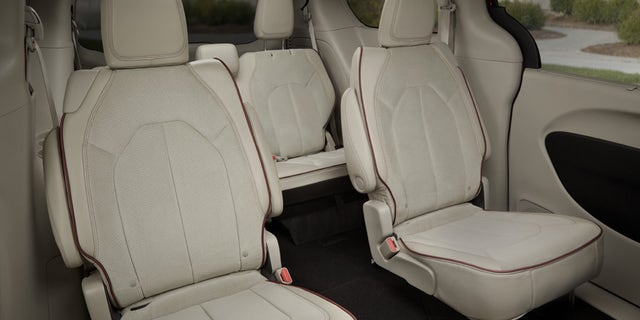 Whether you're packing people or luggage for one, the Pacifica is easy to load. The tailgate and power sliding rear doors can be operated with a swipe of your foot under the car, and the latest iteration of Chrysler's signature Stow 'n Go second row seats tilts forward for easy third row access when they're not folded into the floor. They're also a lot cushier than the old ones, which were about as comfortable as lawn chairs.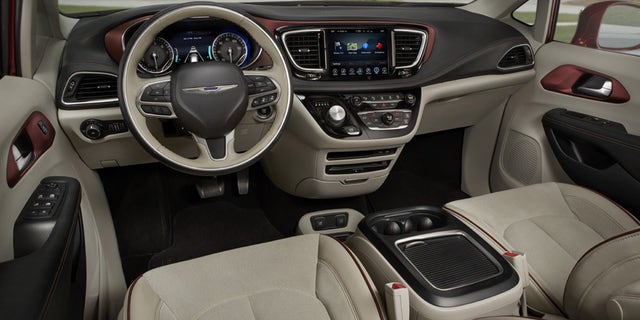 Things are even better up front. The heated and ventilated seats are excellent; the dashboard is handsome and trimmed in soft materials; there is exactly the right amount of buttons and knobs on the center console; and the thick-rimmed steering wheel literally gives it a premium feel.
If you've owned, or (worse!) rented a Chrysler minivan in recent years, you'll be shocked at how solid and quiet the Pacifica is on the move. The only whines and rattles you'll hear will be coming from your kids.
Or your bros, dude.
----------
2017 Chrysler Pacifica
Base price: $29,590
As tested: $47,480
Type: 7-passenger, front-wheel-drive minivan
Engine: 3.6-liter V6
Power: 287 hp, 262 lb-ft
Transmission: 9-speed automatic
MPG: 22 city/28 hwy