2017 Chevrolet Camaro ZL1 power leaked -- and it's huge!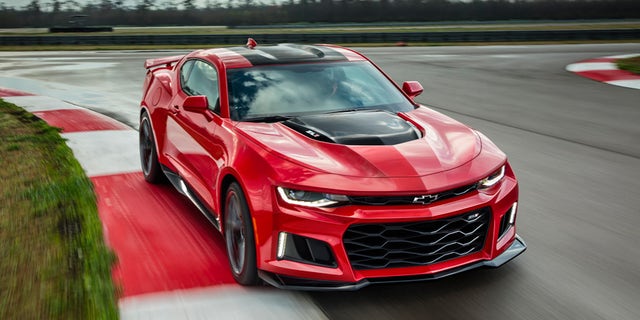 Things may get awkward at Chevrolet HQ.
When the 2017 Camaro ZL1 was unveiled at the New York International Auto Show in April, the folks at Chevy said its supercharged 6.2-liter V8 would have at least 640 hp and 640 lb-ft of torque when it went on sale late this year.
Well, it looks like they were right about the "at least" part.
A leaked order guide for the 2017 Camaro lineup -- acquired and posted by fan forum Camaro6.com -- lists the ZL1 engine's output at 650 hp and 650 lb-ft, which Chevrolet has not yet officially confirmed.
The problem -- if you can call it that -- is that those are the same specs as the similar engine used in the Corvette Z06, which is currently Chevy's top performance model and the most powerful car in the company's history. The latter a title it will now have to share.
The ZL1 does have the Z06 beat outright on at least one count, however: Along with its standard 6-speed manual transmission, it'll be able to put all that power down through Chevy's first 10-speed automatic. The Z06 has to make do with just eight.
Don't feel bad for the Corvette, though. It's still lighter than the new trimmed-down ZL1, and there have been several recent sightings of what are likely more powerful, and possibly mid-engine versions under development.
So don't expect this sibling rivalry to end in a tie.
----------
Test Drive: Chevrolet Corvette Z06: