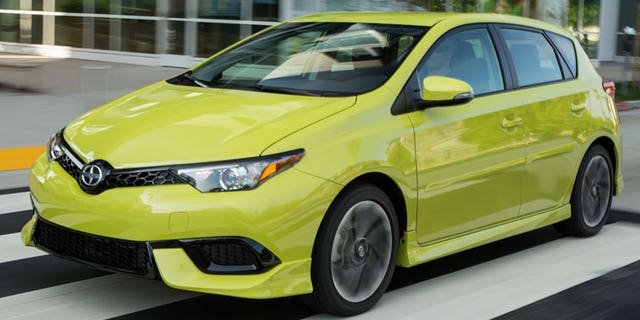 Scion's latest hatchback is a burner.
No, the 2016 iM isn't hot. I mean it's like a phone. You know, the cheap, no-frills flip models that criminals still use in the movies?
The iM is basic transportation … simplified. It's a five-door compact with either a manual or automatic transmission, and that's pretty much it.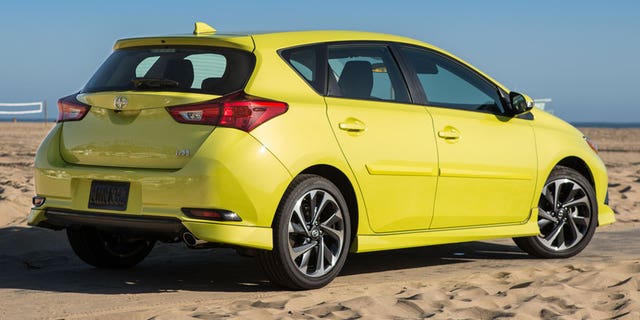 It costs $19,225 with a six-speed manual transmission, or $20,995 with an CVT automatic. As with all Scions, there is no haggling over the price. You can choose from a whopping six colors and get a spoiler if you want one, but the only real option is a $900 navigation system. In several states, you can even save time by filing most of the paperwork over the Internet before you step foot in a showroom. This car is cake.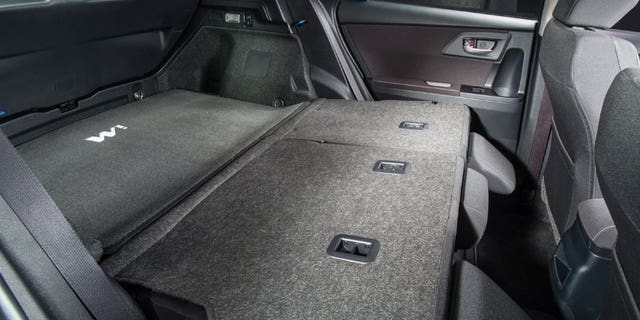 The made in Japan iM is essentially the Corolla hatchback that Scion's parent company, Toyota, doesn't sell in the U.S. It has a shorter wheelbase and a slightly smaller cabin than the sedan, but it balances that out with a fully independent suspension that gives it a better ride and more entertaining handling.
The engine is a 1.8-liter four-cylinder that's price appropriate and efficient. At just 137 hp, it's not as exciting as the iM's vaguely fast, somewhat furious tuner car style suggests, but it's peppy enough if you wring it out, and the shifter is light and direct. My only real issue is that the clutch engages at the very top of the pedal's travel, and without much torque on tap it's easy to stall if you're (and by "you're," I mean "I'm,") being lazy in traffic.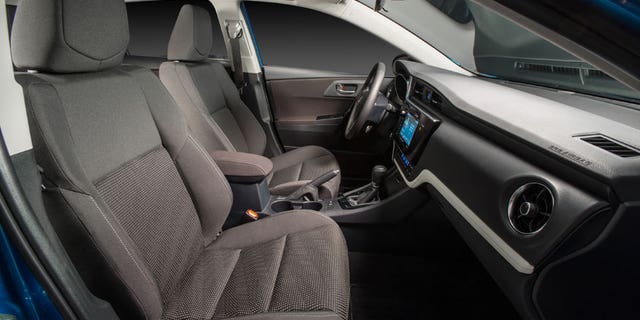 Interested in high-tech driver aids like a blind spot monitor or collision avoidance system? Not when you're looking to make a fast getaway from the dealer, and aside from a standard backup camera, you won't find any here. But the iM does have keyless entry, dual-zone climate control and a 7-inch touch screen audio system that actually responds when you touch it – so it comes, as they say, nicely equipped. Cloth upholstery is the only upholstery, but the chunky steering wheel is wrapped in leather and gives you a taste of the good life every time you grab it.
In short, the iM is a car. Not a bad one. Sure, you can do better if you shop around. But who has the time?
----------
2016 Scion iM
Base price: $19,225
Type: 5-passenger, 4-door hatchback
Engine: 1.8-liter 4-cylinder
Power: 137 hp, 126 lb-ft torque
Transmission: 6-speed manual
MPG: 27 city, 36 hwy