2016 Mercedes-AMG GLE63 S Coupe Test Drive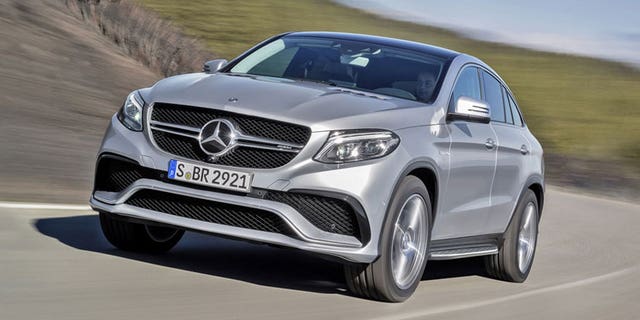 Mercedes-Benz pioneered the idea of the "4-door-coupe" with its CLS sedan, so it was inevitable that it would enter the even odder, but fast-growing, "SUV coupe" segment, as well.
The BMW X6 was the first of these, and it has officially been flattered by the 2016 Mercedes-Benz GLE Coupe. MB's formula is exactly the same as BMW's: Take a midsize SUV, trim its butt, raise the price and start counting the money. Oh, there's more to it than that, but, actually … no, that's really about it.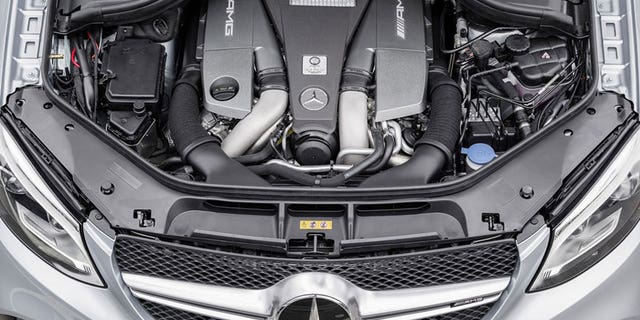 There does have to be a high-performance version, though, and the $110,225 Mercedes-AMG GLE63 S Coupe is the one. It comes with a patently absurd 577 hp 5.5-liter twin-turbocharged V8, and turns into one of the most destructive forces on earth as its two and a half tons accelerate to 60 mph in about 4 seconds and on to a top speed electronically limited to 155 mph.
That's roughly the same power and performance as the BMW X6 M, at least in a straight line. When the road starts to turn, the two go in different directions. The X6 M is very much a BMW – never minding where it is, always looking away to the one place no one ever actually takes an SUV: the racetrack. Reckless.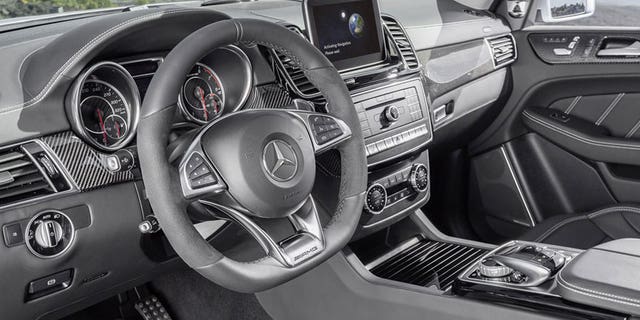 Compared to the stiff BMW, the GLE63's standard air suspension system doesn't provide the sharpest handling, but in comfort mode it's as close as you can get to riding on a cloud. You won't be taking it off-road, even though you can raise the ride height, but if the streets on the way to your office look like someone paved the Rubicon trail, this is the SUV coupe you're looking for.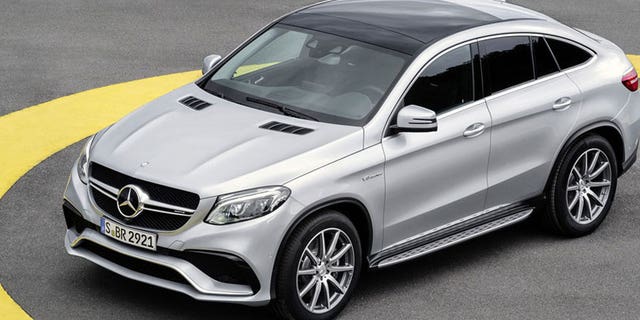 In fact, just sit back and let it drive you there. Sporting pretentions notwithstanding, the GLE63 is available with Mercedes-Benz's latest suite of autonomous driver aids. It will brake for pedestrians and other vehicles, and it can steer itself between the lines on the road. It lets you take your hand off the wheel for only 15 seconds or so, but just a light touch counts. Try it, you'll be impressed.
If not, get out and have someone else drive away, full throttle. AMGs are to exhausts what The Who used to be to rock concerts. This monster sounds like it was hurled through the atmosphere by someone residing in Valhalla, and its overstuffed body gives it the presence of a four-wheel bodybuilder. From the looks on people's faces as you drive by, awesome is an appropriate description.
Of course, you can get more practicality for a couple of grand less by going for the non-coupe version, which in this case is the Mercedes-AMG GLE63 S SUV, or save a big bundle with the relatively sensible $66,025 GLE450 AMG Coupe, with all the style and a more than adequate 362 hp V6.
Sensible? Adequate? If you're even considering an SUV coupe, those words must be meaningless to you, so sell a few stocks and go all in.
----------
2016 AMG GLE63 S Coupe
Base price: $110,225
Type: 5-passenger, 4-door, all-wheel-drive SUV
Engine: 5.5-liter turbocharged V8
Power: 577 hp, 561 lb-ft torque
Transmission: 7-speed automatic
MPG: 14 city, 18 hwy