2016 Lincoln MKX Test Drive
There's a new Lincoln Continental on the way this year, and it's generating a lot of buzz.
Not so much because of the car itself, but because its name, Continental, is an actual word – not the jumble of letters and numbers that is the fashion for luxury brands these days.
Lincoln's been on trend for a while now, ever since it introduced the MKX a decade ago, followed by the MKZ, MKS, MKT and MKC. It remains to be seen if the list will go on.
In any event, you may not have noticed, but the MKX is all-new this year for the first time since way back then, and not a moment too soon. The midsize luxury crossover class is sizzling right now. There's a new Lexus RX in showrooms and the Cadillac SRX is about to be replaced by the XT5. See what I mean about those names?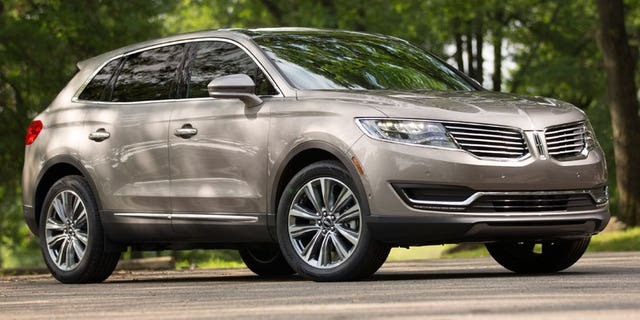 The 2016 MKX is a little larger than the one it replaces, and less of a jellybean. It has cuts and bulges, steely eyes and likely the final application of Lincoln's bow-wave grille, which will be replaced across the lineup by the Continental's rounded rectangle as each vehicle is updated.
The starting price is $39,185, which gets you a front-wheel-drive MKX with a 303 hp 3.7-liter V6. But the must-have accessory this year is the available 2.7-liter twin-turbocharged V6 that costs $2,000 more. It's rated at 335 hp with a muscular 380 lb-ft of torque. Granted, that's when its running on premium gasoline, but it'll burn regular just fine. After emptying a tank of each in an all-wheel-drive model, I can tell you it's potent, regardless of what's on tap.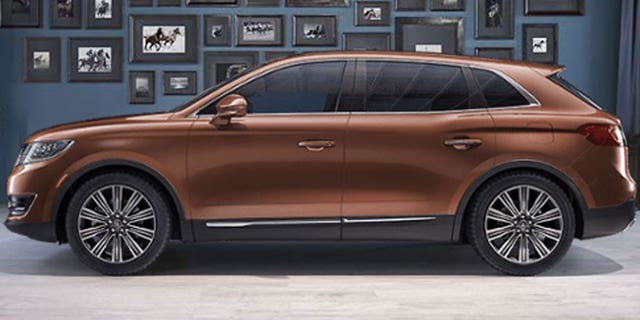 I did that while driving from New York City to Lake Placid, N.Y., and back through snow, rain, gloom of night and enough heat to melt that snow for a day, qualifying me as an honorary postman. Except that the MKX was from Lincoln's luxe Black Label collection, which means it gets premium paint, is trimmed in upgraded leather and wood, has an Alcantara headliner and comes with free car washes and annual detail jobs. A concierge service will even pick it up for maintenance trips to the dealer. Believe me, it's a far cry from a surplus Grumman LLV.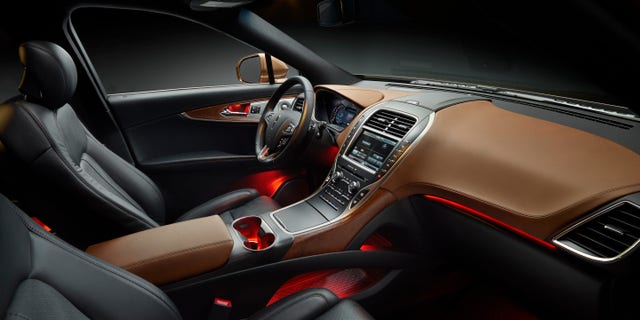 Priced at a lofty $58,150 before adding an array of options that pushed my test car to an alpine $68,300, the Black Label MKX aims to be a serious player in these ranks, and it presents itself well. I was only in it for a few minutes before someone sidled up to ask what color it was. (Chroma Elite Light Brown, if you must know.)
But all of that is just window dressing. Regardless of trim level, each MKX is pretty much mechanically identical. This includes a standard adaptive and adjustable suspension system that offers up to three widely spaced levels of stiffness. The softest are as plush as anything out there, but even the Sport setting is more about lollygagging than its name implies. Lincoln's motto is "quiet luxury," which basically means it's not out to deliver European driving dynamics, the way everyone else seems to be these days. The MKX fits right into this increasingly evacuated and relaxing space.
The "quiet" part is apt around town, but when you break 65 mph, the wind noise starts kicking in and the motor hums a little louder than maybe it should. That could be intentional, though. Everyone digitally enhances the sound of their engines these days, especially the muffled turbos, so it's hard to tell what's real and what's been tweaked. If it can, Lincoln might want to dial this one down a notch.
The brand is usually pretty good with sound, after all, and the Black Label MKX's 19-speaker Revel Ultima audio system is a gem. Lincoln crows that it designed the door trim around the speakers, not the other way around, and the clarity and lack of vibration, even with the volume and bass cranked up, bear this out.
Unfortunately, the first batch of MKXs, including mine, got stuck with the dated and unimpressive MyLincoln Touch entertainment system. The old cars can't be upgraded, so make sure to pick out a recently built one with the new Sync3 system if you're buying off the rack.
Comfort is good all around, but headroom in the rear is tight if you don't recline the seats. Twenty-two-way adjustable thrones are available up front, complete with an ashiatsu-strength massage function. Five hours after turning it on I started to wonder how I'd ever sit in another chair without it.
As far as other manipulations are concerned, the MKX is capable of steering itself into and out of parking spaces and braking for pedestrians. It also has a lane-keeping assist system that's not very aggressive. It gets too close to the line and just sort of nudges you back toward the other. It's no chauffeur, but it can be helpful if you start dozing off. The MKX can sense when that's about to happen and tries to rouse you with alarms. It alerted me once after a full day of skiing and halfway through one of those marathon massages with the seat heater turned up to full. I'm getting dreamy just thinking about it. Now I know why Matthew McConaughey is so chill.
Additional tech includes a 360-degree camera and a foot-activated power tailgate. Just swipe your kicker under the bumper and it's open sesame. Much room is revealed behind it, but like several Ford and Lincoln crossovers, the rear seatbacks don't fold completely flat, so some of your cargo may end up perched on a slope that's not quite as steep as those Black Label prices.
As exciting as the prospect of a reborn Continental might be, sedans are the past, and crossovers are far more important to Lincoln's bottom line. The new MKX isn't a game-changer, and its arrival will probably get lost in the alphanumeric shuffle, but it's good enough to hold on to the model's 24,000 or so loyal annual customers, as long as the dealers don't bet everything on pricey Black Labels. It may even steal few new ones if Lincoln can figure out a way to generate some buzz.
Any ideas?
----------
2016 Lincoln MKX
Base price: $39,185
As tested: $68,300
Type: 5-passenger, 4-door, all-wheel-drive crossover
Engine: 2.7-liter turbocharged V6
Power: 335 hp, 380 lb-ft torque
Transmission: 6-speed automatic
MPG: 17 city/24 hwy