2016 Chevrolet Camaro SS Test Drive
There are a lot of ways to build a better sports car, but here's the best:
Make it lighter, smaller, stiffer, sleeker and more powerful than the one it replaces. Easy.
Case in point: the 2016 Chevrolet Camaro SS.
OK, it wasn't exactly easy. Rather than try to trim and train the old Camaro SS, which was a clumsy, overweight street brawler, GM needed to start this one with a fresh slate. To do that, it borrowed the platform from the Cadillac ATS – a lightweight, mass-optimized masterpiece of a compact coupe that's as world-class as they come. Then it went to work.
The instrument panel frame? Aluminum. So are the front suspension links. The ones in the rear are made of steel, but they have holes in them where the metal wasn't going to do anything but take up space. This alone reportedly saved 26 pounds. Speed holes!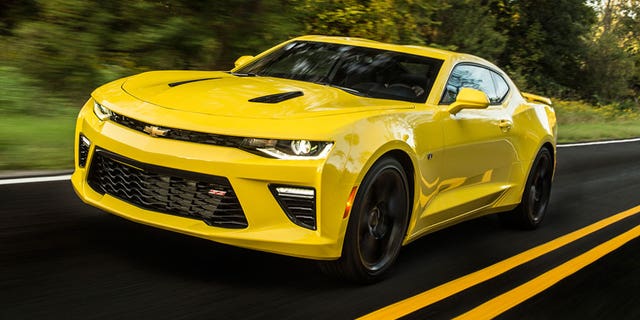 The result is a car that weighs more than 200 pounds less than its predecessor, is rock solid and looks it. The new body, though familiar in style, has a tight waist, muscular haunches and skeletal forms stretching its skin. I think there's even a thigh gap.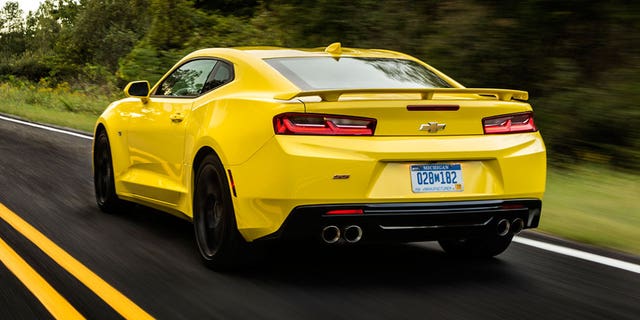 Tucked inside is a powertrain copped from the Corvette Stingray that includes a 455 hp 6.2-liter V8 with 455 lb-ft of torque, either a 6-speed manual or 8-speed automatic transmission and a limited slip rear differential. GM's remarkable magnetic ride control suspension, with dampers that adjust up to 1,000 times per second to deliver a delicious blend of comfort and handling, is optional, but it's the best $1,695 you'll ever spend.
That's on top of the Camaro SS's $37,295 starting price, a confident $2,795 premium over the last-generation Camaro SS that's worth every buck. It's also four grand more than its longtime rival, the Mustang GT, which is an excellent machine, but a bigger, heavier and less powerful one.
In fact, when word got out during the launch of the latest Mustang GT that the Camaro was getting liposuction, the folks at Ford started talking about how their customers actually asked for a burly car. Unless Anonymous gets around to leaking the notes from Ford's consumer clinics, we'll never really know if that's the truth or historical revisionism, but the latest rumor is that Ford has accelerated development on the next Mustang in response to this Camaro.
And it should, if performance is all that matters. The Camaro is quicker in a straight line (0-60 mph in the low 4s and around a 12-second quarter-mile), sticks better in turns and is well balanced in the middle of them. Its fast steering, responsive throttle, anchor-like brakes and accurate shifter make it instinctive to drive on the track.
It can take a beating there, too. The Camaro SS has three radiators, plus transmission and differential coolers. Chevy says you should be able to burn through a tank of gas on the track without anything overheating or breaking, and it will honor the warranty if something does. I'm pretty sure the Perito Moreno glacier moved farther than the temperature gauges in the Camaro SS as I knocked off a couple of dozen laps on the autocross at Lime Rock Park.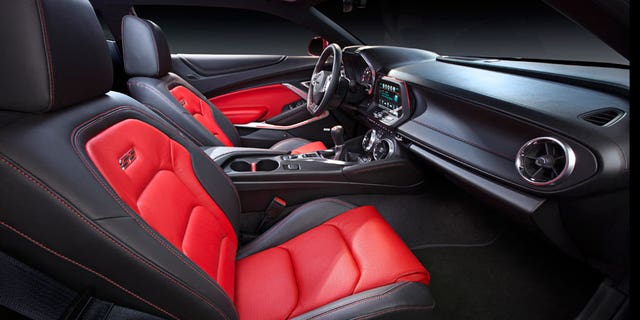 The new Camaro also has a much improved interior. It could still use a few more soft touches, but it's decked out nicely with a modern style. Even though it's smaller overall, a double-bubble roof clears enough space for you to wear a helmet without it scraping the ceiling – impossible for 6-foot, 1-inch me in the old one. Unfortunately, those gun-slit windows aren't big enough for you to squeeze through while you have one on, so if you crash, hope one of the doors still opens.
Chevy even figured out something to do with the otherwise useless rear seats. It put an optional wireless smartphone charging pad on the hump between them. Too bad you have to plug in a USB cable to use the Apple CarPlay and Android Auto features on the infotainment system.
It's still a Camaro, of course, with the drama (and stigma!) the model has always exhibited, but this one backs it up. As a lifelong Mustang guy with a natural aversion to the Camaro born from growing up in New Jersey during the era of mullets, hair metal and IROC-Zs, I can say with much authority that in the never-ending battle between the Camaro SS and the Mustang GT, this Chevy has won the day.
----------
2016 Chevrolet Camaro SS
Base price: $37,295
As tested: $46,095
Type: 4-passenger, 2-door, rear-wheel-drive coupe
Engine: 6.2-liter V8
Power: 455 hp, 455 lb-ft
Transmission: 6-speed manual
MPG: 16 city/25 hwy