BMW has gotten into the service business. Fan service, that is.
The new M2 answers the complaints of many BMW fans that the automaker's recent shift toward increasingly large, luxurious and ridiculously powerful cars and SUVs has led it astray from building the Ultimate Driving Machines that once were its spirit animals.
Based on BMW's smallest coupe, the 2-Series, the M2 is stuffed with the right amount of the good stuff to make it a fun, fast drive without going over the top -- just what the doctors and lawyers ordered.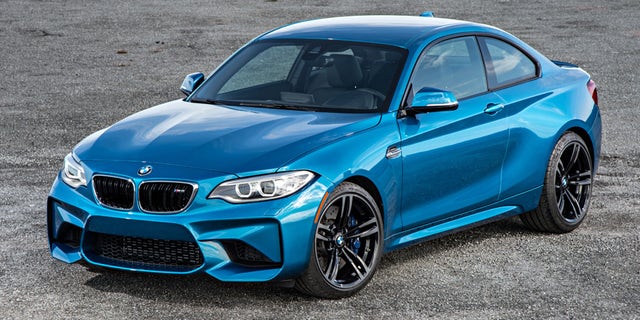 It has a 365 horsepower, 3.0-liter twin-turbocharged inline-six; lightweight suspension parts, brakes and computer-controlled limited-slip rear differential borrowed from the larger M4; and bulging bodywork to fit it all in.
Its style isn't subtle, but it isn't juvenile, either. It's just wild enough to send BMW geeks into a frenzy when they see it.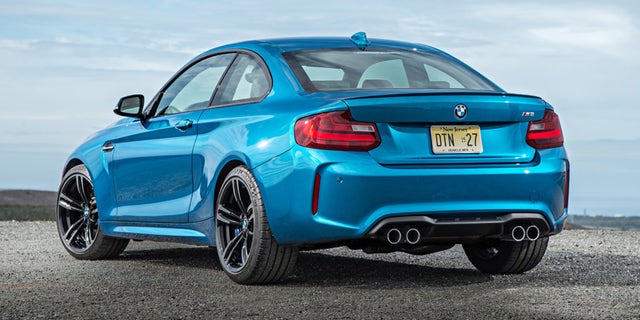 The M2 gives you a choice of a six-speed manual or a seven-speed automatic transmission, and that's it. There aren't even different size wheels and tires. BMW has deemed it perfect as is.
They're right.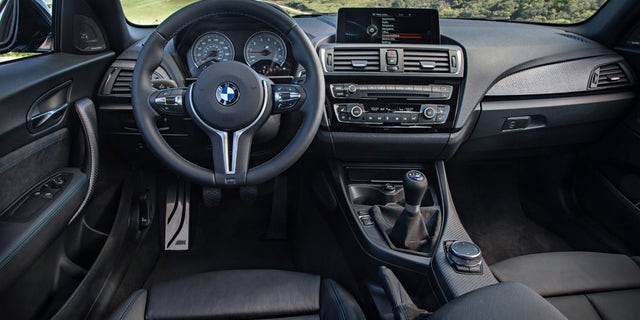 The engine is a torquey little beast that likes to rev; the handling is obedient; and the deep sport buckets' adjustable bolsters are very welcome when you take it to the hills for some exercise. Yes, it's a little stiff on city streets, but no more so than a sports car should be.
The $52,625 M2 isn't as focused a sports car as the similarly-priced Porsche 718 Cayman or Chevrolet Corvette, but that's the point. There's practicality in the package, including a big trunk and two adult-size rear seats.
On a track -- where you'd better go if you bother to buy one – it's magic how it makes the most out of everything it has. It's a joy to toss into a turn, and not one horse goes to waste. That rear differential has clutch packs that can lock it 100 percent to put the power down, and they work in concert with one of the most advanced stability control systems available in any car. Turn it off, and it dances as well as you can lead.
Several independent head-to-head tests have shown that around nearly any circuit, the M2 is as fast, or faster, than the 425 hp M4, which has a better power-to-weight ratio. On paper, that seems improbable, but BMW pretty much agrees: It says the M2 can lap the benchmark 13-mile Nurburgring Nordshleife in Germany in 7:58, while the $67,195 M4 does it in 7:52. Six seconds faster? At $2428 each?!
Bear in mind, those are ideal laps on a track with several long straights, where the M4's power advantage should pay off when driven by development drivers who are more intimate with the cars than you likely are with your spouse, if you buy cars like this and care about these sorts of things. In real life, and certainly on a real road, it's a wash.
Oh, BMW makes even more potent and pricier versions of the M4 to keep it at the top of the heap, and it has plenty of customers for them. But there it goes again with the more is more thing. The M2 is more about finesse.
BMW fans, you've been served. And I'll take seconds.
Too much of the M2 is never enough.
----------
2016 BMW M2
Base price: $52,625
As tested: $54,495
Type: 2-door, 4-passenger coupe
Engine: 3.0-liter turbocharged 4-cylinder
Power: 365 hp, 343 lb-ft torque
Transmission: 6-speed manual
MPG: 18 city/26 hwy