2015 Lincoln MKC Test Drive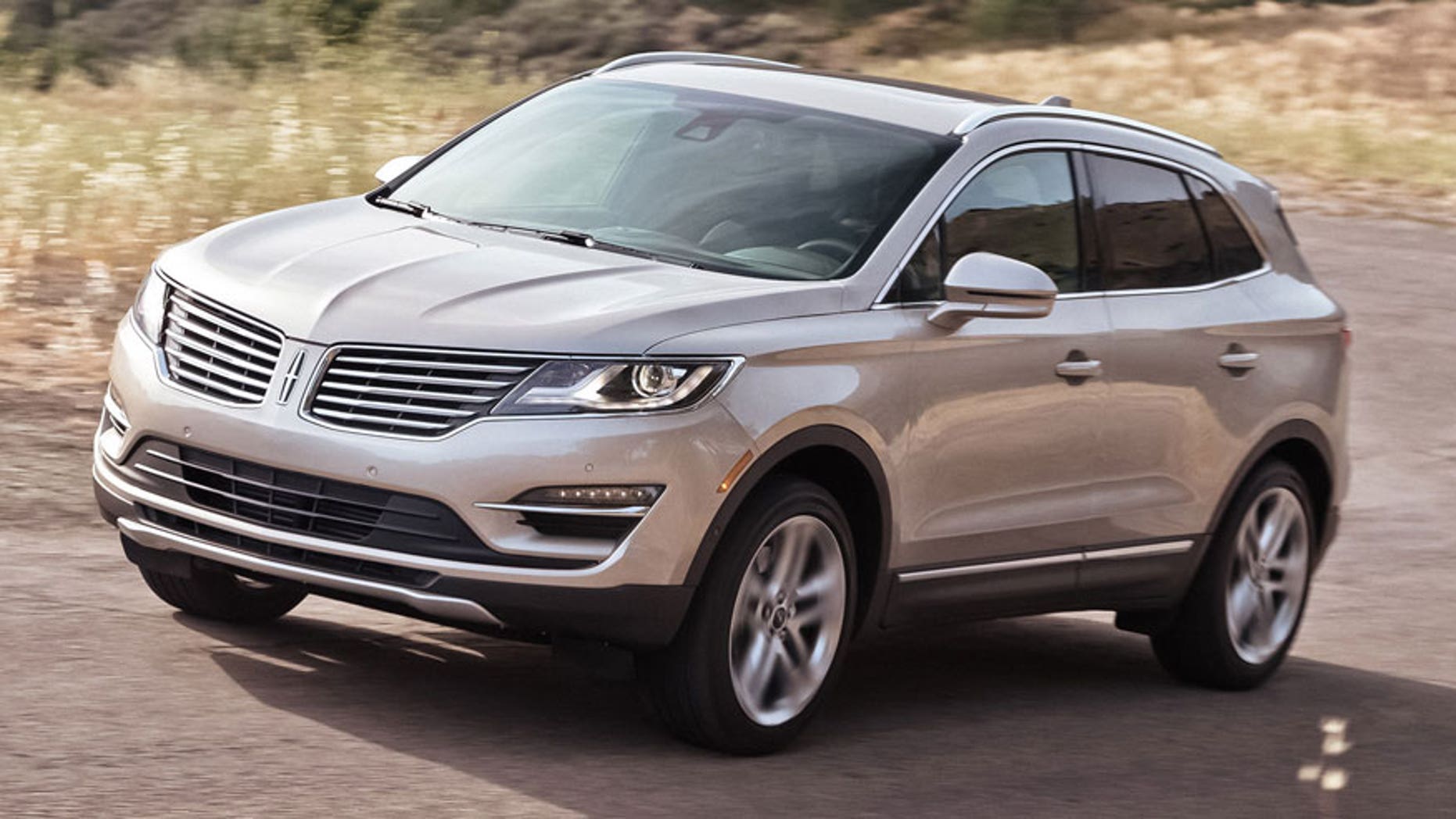 The little Lincoln MKC has a big job: Bring new buyers to the brand and never let them go. Matthew McConaughey may help get a few of them in the door as he dreamily stares into space, but it's up to the car to get them excited enough to stay.
The compact luxury crossover segment is one of the hottest in the auto industry, and it represents a key entry point for young, disposable income types on their way to the top. Most of the key players already have offerings in the class, but, oddly, Lincoln is the first American luxury automaker to join the fray. Cadillac is sitting it out for now, and clearly leaving beaucoup bucks on the table as it focuses on sport sedans.
It's no secret that the MKC is based on the Ford Escape, over 300,000 of which were delivered to customers last year. Just a tenth of that figure would make it a huge success for Lincoln as it continues its rebuilding process.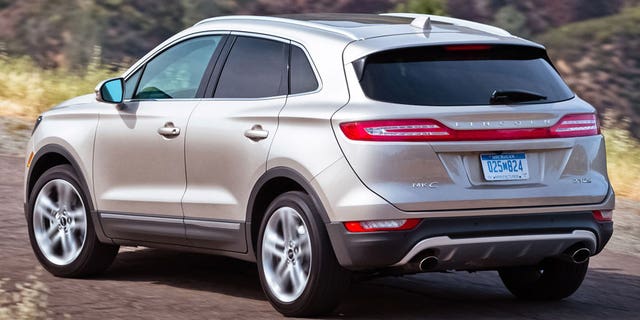 Priced at $33,995, the MKC starts just about where a loaded Escape leaves off. Precious, yes, but it hides its lineage well with a unique body and interior design that classes things up. Its nose is bold and handsome, not as stubby as the Escape's; a bulging clamshell-style hatch fills out the rear; and crisp shoulder lines connect the two. It has a strong yet pretty style that, as far as I'm concerned, is Lincoln's best since the Mark VIII, for what that's worth. This seems appropriate, as small crossovers have essentially become the personal luxury coupes of the 21st century.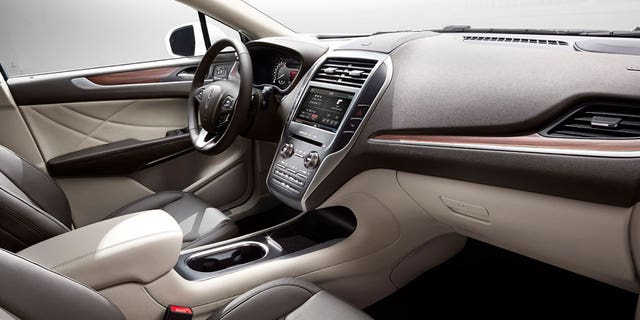 This one's on the snug side compared to competitors like the Acura RDX and Lexus NX, but that hasn't hurt Escape sales, so it shouldn't be an issue here. The cabin is easy on the eyes and a few steps up in quality from the Ford. The open pore wood looks almost too real because it is, the synthetic upholstery is convincing and the optional leather is so nice it has a proper name, Weir, although the seats it wraps are a bit thin and trim. High-end Black Label packages with even more luxurious appointments are also available if you really don't mind spending large on a small vehicle.
Unfortunately, the MKC launches with the last-generation MyLincoln Touch infotainment system, which feels dated in such a snazzy new ride. Knowing that Ford's latest and greatest Sync 3 is just over the horizon makes this a little tough to swallow. On the bright side, instead of supplementing the screen with the finicky, capacitive touch-sensitive sliders and pads featured in the MKZ sedan, the MKC has a full compliment of old-school knobs and buttons, which makes audio, navigation and climate control a relative breeze.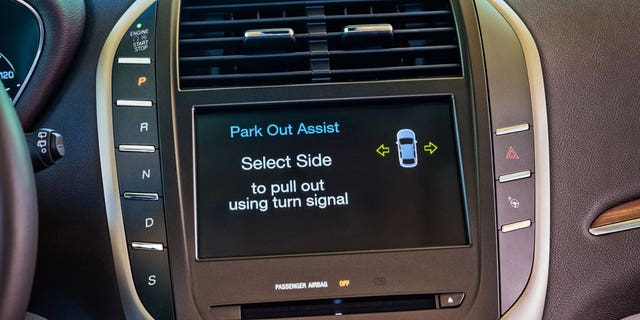 Five additional buttons on the center console serve as transmission selectors for the six-speed automatic in lieu of a traditional lever. It takes some getting used to, and I can imagine it posing a challenge in some emergency situations, but there's a casual elegance to its operation once you get the hang of it.
Base MKCs come with front-wheel-drive and the potent 240 hp 2.0-liter turbo four-cylinder that also serves as the top engine in the Escape. All-wheel-drive can be added to that, and you can throw in the 2.3-liter turbocharged four-cylinder shared with the Ford Mustang for good measure. Here it has 285 hp and a whopping 305 lb-ft of torque. That second figure is more than the V8 in the Lincoln Aviator SUV could deliver just a decade ago.
It's strong, but from my experience with the 2.0-liter equipped Escape, the smaller, less expensive engine should suffice for most people, and it oddly comes with a higher towing capacity (3,000 pounds vs 2,000 pounds) than the 2.3-liter plus the same 26 mpg highway fuel economy rating.
So save your money, because there's plenty to spend it on. The options list is extensive, with things like heated and cooled seats, a panoramic sunroof, a hands-free liftgate that opens when you pass your foot under the bumper, adaptive cruise control, self-steering systems that can keep the MKC in lane or pull into and out of parking spaces, and three audio system upgrades. My 2.3-liter test car checked out at $48,770 with much of that included, but it wasn't loaded.
One feature that comes standard with either AWD model is the MKC's ace in the hole: CCD, which is short for Continuously Controlled Damping, an adjustable suspension system that lets you dial in just the amount of stiffness or cushiness to fit your mood. It's optional on FWD models for $650 and makes enough of a difference to be worth it.
I'm not sure the MKC as a whole is, at least in its priciest forms. As Matthew might put it, it's "alright, alright, alright," but it doesn't give you that melt-in-your-mouth moment when you sit in it, and there's nothing about it that stands out as best in class. Then again, there isn't much wrong with it, either. It rides well, feels nimble about town, has plenty of mission-appropriate youthful appeal and is as good a deal as anything out there if you take it easy on the extras.
Of course, I could say the exact same thing about the Escape, and look how well that's worked out for Ford, so it appears that Lincoln's on the right track, even if it's not the most exciting one.
----------
2015 Lincoln MKC AWD
Base price: $33,995
As tested: $48,770
Type 5-passenger, 4-door CUV
Engine: 2.3-liter turbocharged 4-cylinder
Power 285 hp, 305 lb-ft torque
Transmission: 6-speed automatic
MPG: 18 city/26 hwy