2015 Ford Mustang prices revealed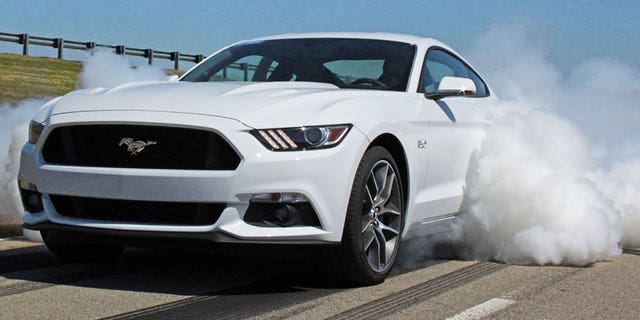 If you want to be one of the first to buy the 2015 Ford Mustang, you'd better be ready to pony up.
The order books are open on the all-new sports car, which isn't scheduled for delivery until this fall, but prices are on the rise.
Ford has officially announced the entry level V6 model will start at $24,425, a $1,090 increase over 2014, but an order sheet leaked by a dealer to the fan forum Mustang6G.com has apparently revealed prices for the rest of the lineup and most options.
According to the report, a V8-powered Mustang GT will run $32,925, an $890 jump, while the well-equipped 50 Year Limited Edition costs $46,995. Only 1,964 of the latter will be sold, however, so you'll be lucky to find one for sticker price.
Underlying the increases is a higher level of standard equipment that includes an independent rear suspension, a backup camera, Ford's voice-activated Sync infotainment system and other features.
Floor mats, however, are still an option at $85.
But it's the new Mustang EcoBoost that's perhaps most interesting. Powered by a turbocharged four-cylinder with at least 305 hp and 300 lb-ft of torque, compared to 300 hp and 270 lb-ft for the V6, the most 21st century Mustang has a base price of $25,995, and is also expected to be the most fuel efficient model.