2015 Ford F-150 Power Wheels unboxed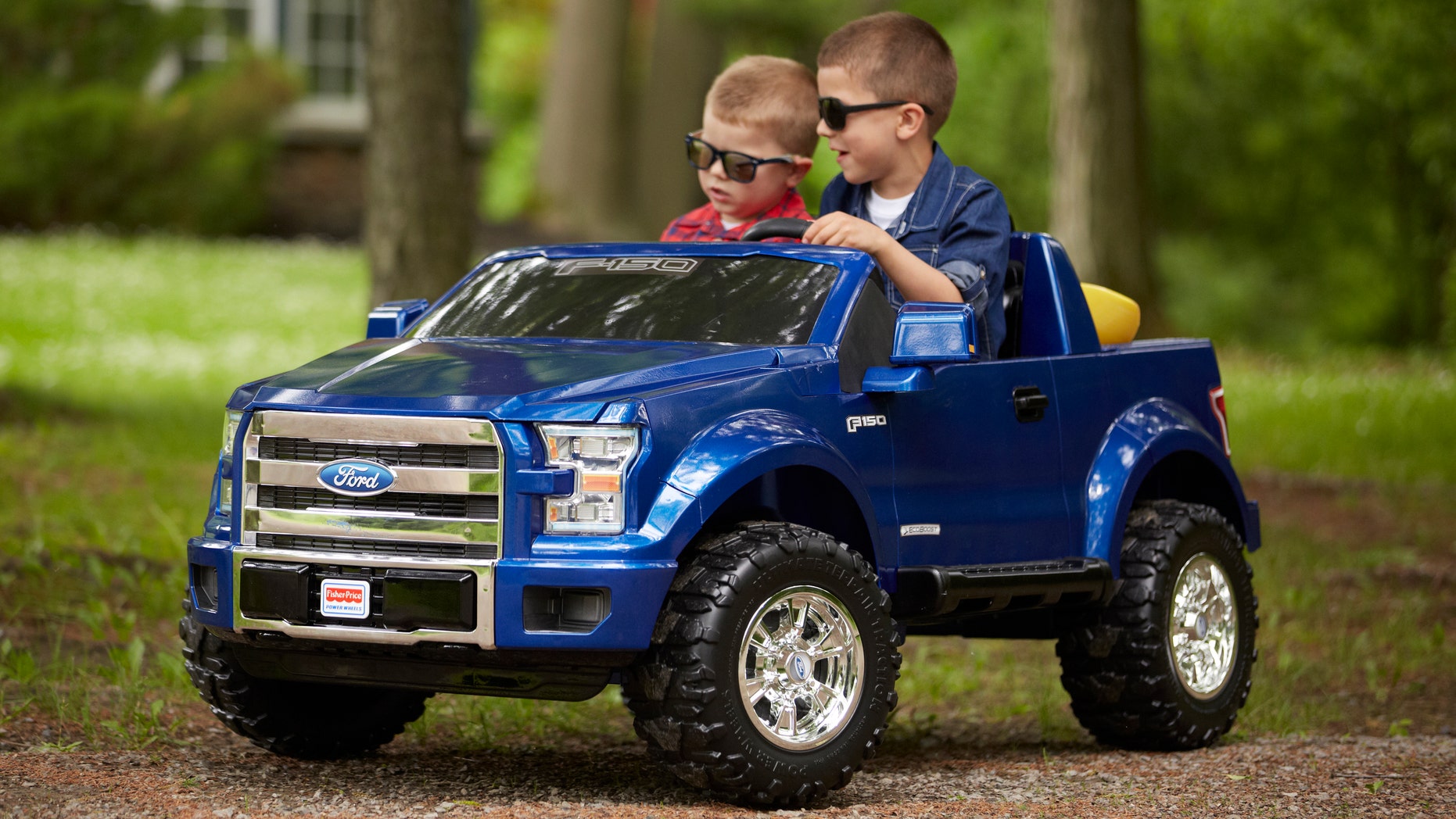 Turns out the first 2015 Ford F-150 won't have an aluminum body after all, it'll be plastic.
Ford and Fisher Price today unveiled the latest version of the Power Wheels F-150 ride-on toy truck.
The two-seat, open top two-door features the new style of Ford's redesigned pickup.
Power and performance specifications were not revealed, but the current model has a top speed of 5 mph and is grass, gravel and mud rated.
According to Ford, its rechargeable 12-volt battery has a lifetime range of at least 500 miles.
One thing that hasn't changed is the suggested retail price, which will be $349.99 when it hits showrooms…I mean toy stores this September.