2015 Ford F-150 claims towing, payload titles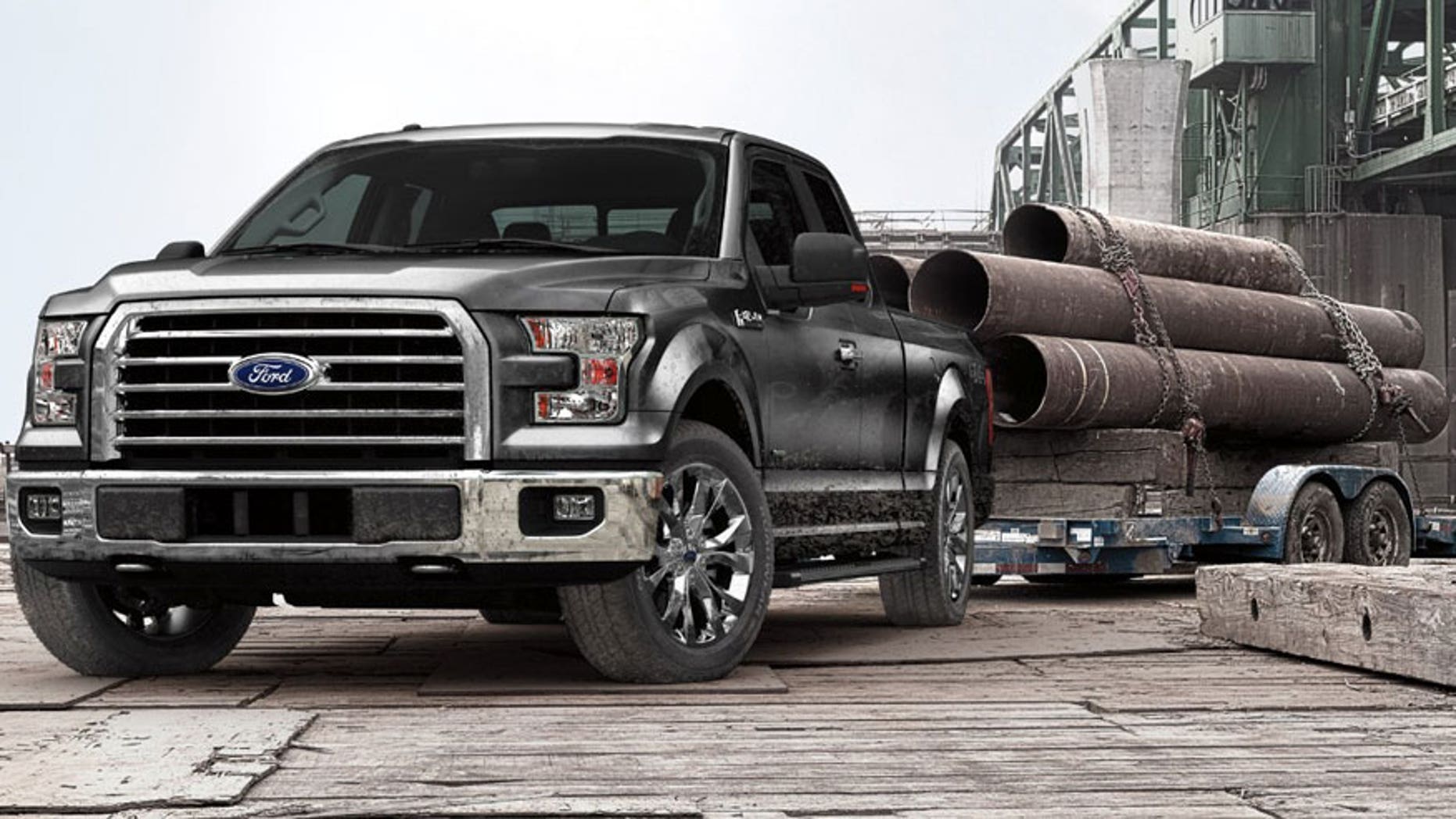 The reigning king of pickup sales is claiming two crowns.
Ford says its upcoming aluminum bodied F-150 is capable of towing and hauling more than any other light duty pickup.
The new truck has a top tow rating is 12,200 pounds, 200 more than the Chevy Silverado and GMC Sierra twins. That's with the F-150's turbocharged V6 engine, compared to the GM's 6.2-liter V8.
It also has a payload capacity of 3,180 pounds, while F-150s powered by Ford's 5.0-liter V8 up that to 3,300 pounds, class leading by several hundred pounds.
The improvements are largely the result of a weight reduction of approximately 700 pounds, thanks to the switch from steel to aluminum for the truck's body.
Ford says the lightweight material also improves fuel economy between 5 to 20 percent, but won't reveal its exact EPA fuel economy rating until closer to its December on sale date.