2015 Dodge Challenger 392 Hemi Scat Pack Shaker
If you're going to drive a muscle car, please remember that it's not all about you.
It's about the kids you pass on the street … the nostalgic baby boomers at the local cruise night … the foreign tourists who've come to the USA to see the most awesome things America has to offer.
On paper, the car that best fits that description is the Dodge Challenger SRT Hellcat. Its supercharged 707 hp Hemi V8 is like no engine that's come before it. It's more deserving of the Montgomery Burns Award for Outstanding Achievement in the Field of Excellence than any muscle car in history.
The only problem is that Dodge put most of the effort under the skin. Aside from the angry feline badges on its fenders and a couple of bodywork tweaks, the Hellcat doesn't look all that much more outrageous than many of the other Challengers, which are all pretty outrageous.
But there is one that stands above them all and proves, yet again, that too much is never enough.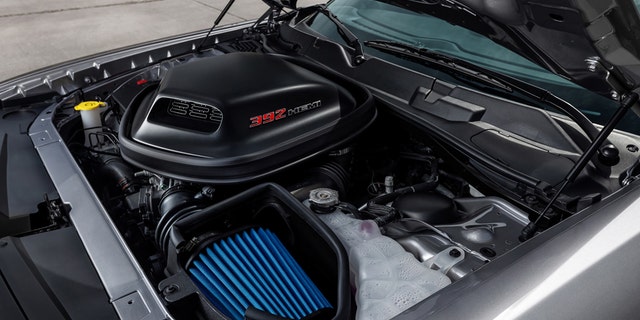 The 2015 Dodge Challenger 392 Hemi Scat Pack Shaker looks as impressive as its name sounds. While I'd like to shorten that to 392 or Scat Pack or Shaker for the duration of this article, I can't, because those are three other Challenger models that Dodge has curated into this one.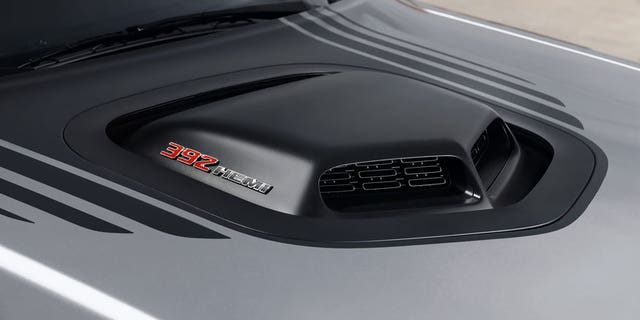 Its 485 hp V8 measures 392 cubic inches. The Scat Pack is an appearance package that includes retro stripes, aggressive front splitter and spoiler and V8-powered cartoon bumblebee logos. And the Shaker, an air intake scoop mounted directly to the engine that sticks out through a hole in the hood, is the icing on the cake. It doesn't make the Hemi more powerful from the factory – other Challengers have intakes built into their hoods – and the engine is so smooth that it doesn't really shake, but if you feather your right foot you can make it twerk as burn rubber. An old-school muscle car staple, it is – and always will be – the coolest automotive feature ever created.
Painted a heritage Sublime Green, the 392 Hemi Scat Pack Shaker is American Gothic on four wheels, except that this masterpiece makes children literally jump for joy and their heads figuratively explode when they see it.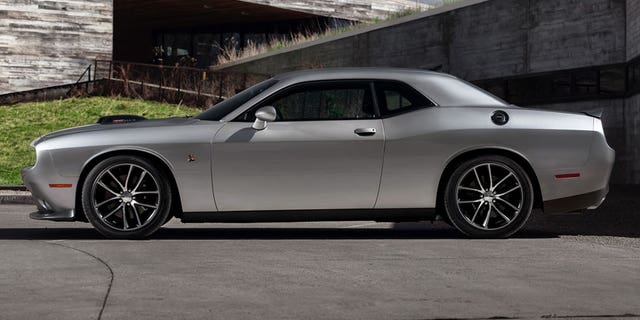 The starting price for being the center of attention is $44,590, which is about 16 grand less than a Hellcat. Sure, along with the siren scream of that car's supercharger, the 392 Hemi Scat Pack Shaker is short 222 horses, but unless you're pointed in a straight line with no speed limit signs in sight, they usually go to waste, anyway.
A 6-speed manual transmission is standard, and just $400 more buys the 8-speed automatic fitted to my test car. From there you can load it up with plenty of bells and whistles, including a premium sound system, navigation, a blind spot monitor and adaptive cruise control.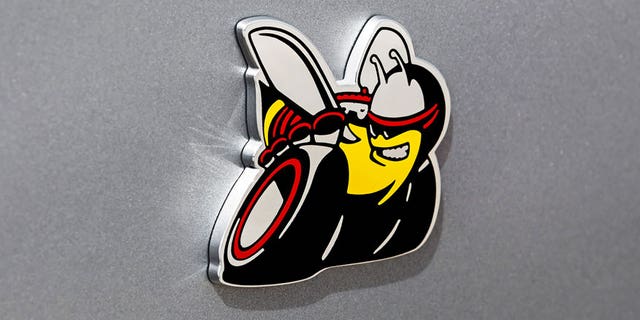 The 392 Hemi Scat Pack Shaker is no sports car – it's a bruiser – but its not-too-firm suspension does admirable work, and its Brembo brakes are heroic. Its forte is still cruising, but its moves impressed me as I tossed it around the tight and twisty autocross track at Lime Rock Park in Connecticut, where the Hellcat's power advantage would certainly do it little good. Granted, if Dodge ever did a Hellcat Scat Pack Shaker, the world might just tilt a little further on its axis. But until then, you will never feel inadequate driving this car.
Even at that historic track, where the greatest vehicles in the history of the world often come to play, the 392 Hemi Scat Pack Shaker attracted gawkers. But its real power was revealed when it had no power at all.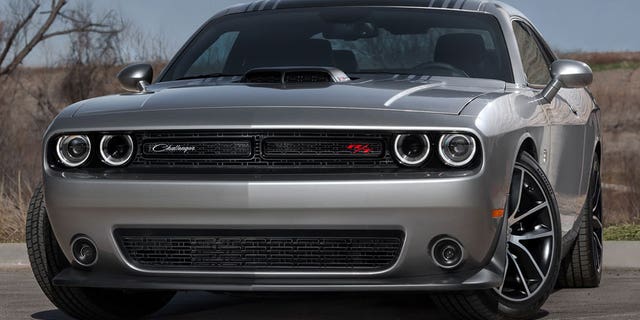 I got a little greedy racing around, ignored the low fuel warning and forgot that I was basically in the middle of nowhere. On the way home, the nearest gas station turned out to be exactly a quarter-mile too far away.
Fortunately, that quarter-mile was downhill, but the pumps I rolled up to were out of service, and I had no momentum left to U-turn to the ones that worked. What I did have was a crowd – not there to point and laugh, but pulled in by the gravity of the car, and more than happy to help get it going again.
That's the American way.
----------
2015 Dodge Challenger 392 Hemi Scat Pack Shaker
Base price: $44,590
As tested: $46,180
Type: 5-passenger, 2-door coupe
Engine: 6.4-liter V8
Power: 485 hp/475 lb-ft torque
Transmission: 8-speed automatic
MPG: 15 city/25 hwy