2014 North American Car and Truck/Utility of the year short list revealed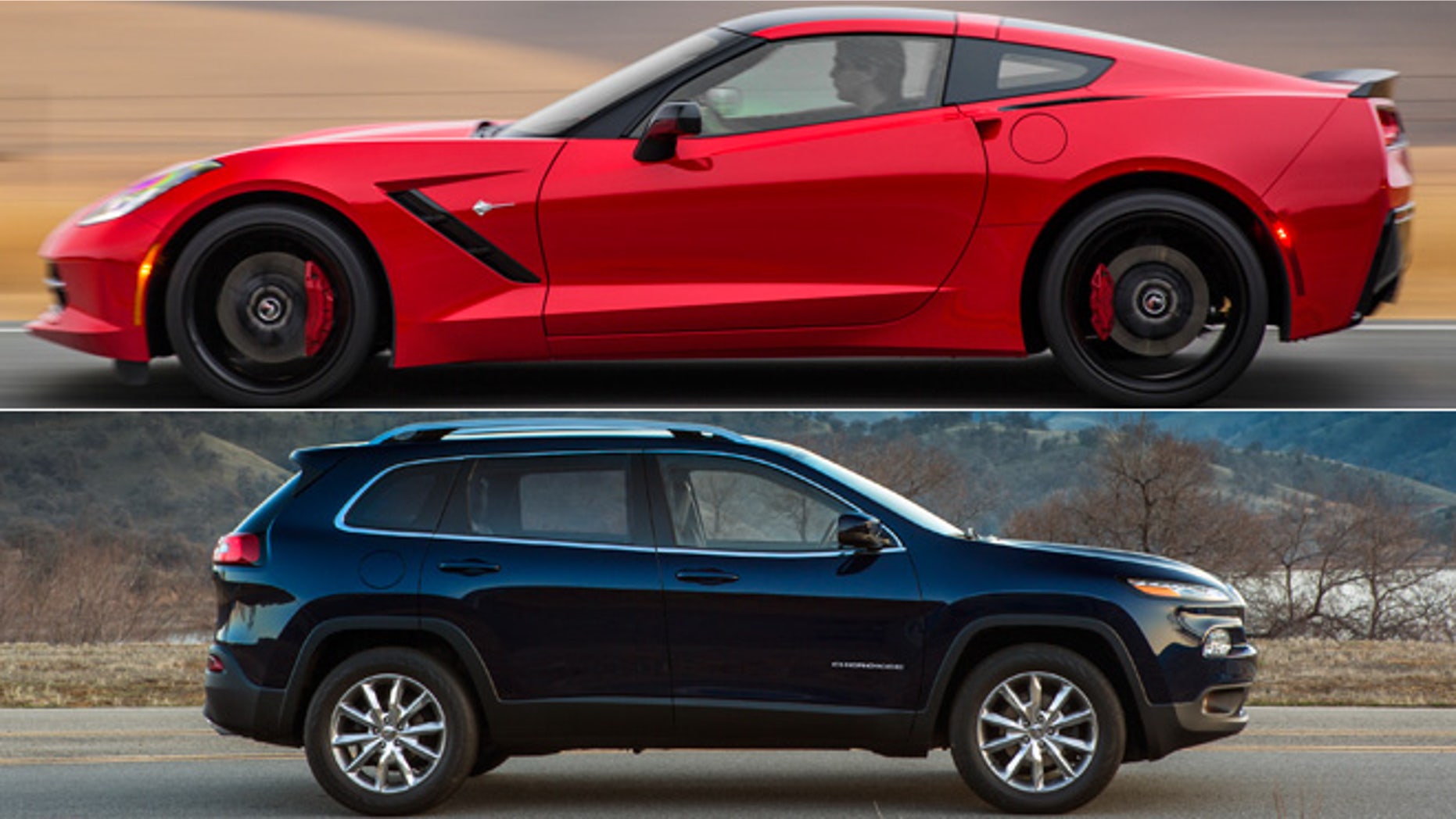 The list of candidates for 2014 North American Car and Truck/Utility of the Year has been whittled down to 24, a dozen in each category.
A panel of 50 jurors from across the automotive journalism spectrum voted on a larger pool of vehicles, and will pick three finalists later this year before the awards are announced at the North American International Auto Show in Detroit in January.
Car of the Year short list:
BMW 4 Series
Cadillac CTS
Chevrolet Corvette Stingray
Chevrolet Impala
Infiniti Q50
Jaguar F-Type
Kia Cadenza
Lexus IS
Mazda3
Mazda6
Mercedes-Benz CLA
Toyota Corolla
Truck/Utility of the Year short list:
Acura MDX
BMW X5
Buick Encore
Chevrolet Silverado
GMC Sierra
Hyundai Santa Fe LWB
Jeep Cherokee
Kia Sorento
Land Rover Range Rover Sport
Nissan Rogue
Subaru Forester
Toyota Tundra
Sadly, we're not on the jury, so we'll go ahead and make a prediction instead:
Car - Chevrolet Corvette Stingray
Truck/Utility - Jeep Cherokee
Let us know what you think in comments, and check back in January to find out how right we are, or how wrong the jury is.