2013 SRT Viper shows a little skin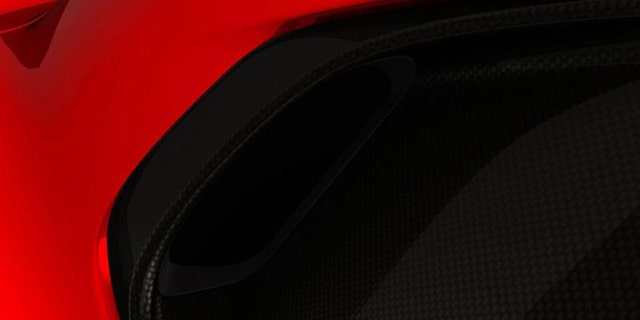 It's a mystery wrapped in carbon fiber.
Chrysler has released the first teaser image of the 2013 Viper, which is set to be unveiled at the New York International Auto Show in April.
Following on the heels of a black and white line drawing of the front of the car that surfaced in January, the photo shows what appears to be an air inlet or extractor constructed of carbon fiber on an unidentified area of a red-painted version of the all-new supercar, which this time around will be marketed under the automaker's newly-formed SRT (Street and Racing Technology) brand rather than Dodge.
Read: Dodge Viper replacement teased on Facebook
One of the more cleverly shot automotive teaser images to come out of late, without knowing the orientation of the photo it is difficult to discern exactly where the opening is located. Speculation on the internet runs the gamut from the hood to the rear roof pillar behind the door window.
Few details are known about the new Viper, but it is expected to be a more sophisticated car than its predecessor and rumored to feature a number of electronic aids including traction control, adjustable dampers and cruise control. It is likely to be powered by an updated version of the old car's 600 hp V10 engine, possibly with more power and better fuel economy.
The 2013 SRT Viper will be produced at Chrysler's Conner Avenue Assembly plant in Detroit and in showrooms by the end of this year.