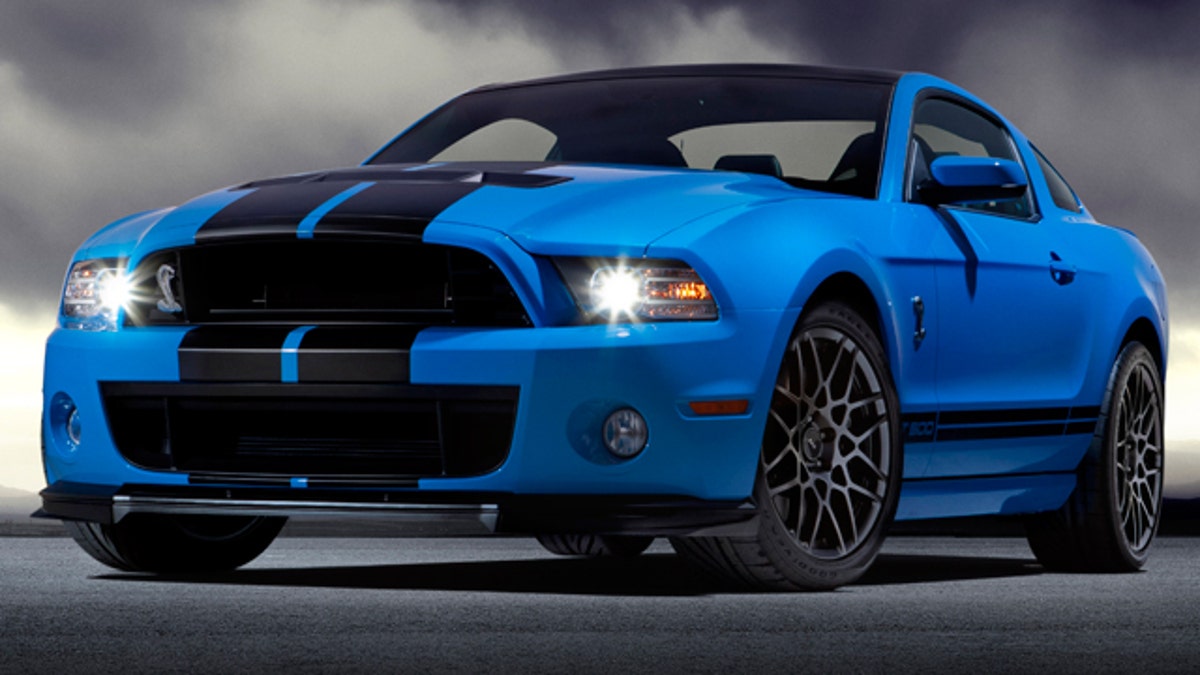 Ford lied!
But we'll forgive it.
Remember that 2013 Mustang Shelby GT500 that was supposed to have 650 hp?
Well, it has more.
A member of the TeamShelby.com forum was at a Mustang owners event last week getting a look at the car and speaking to the vehicle's chief engineer, Jamal Hameedi, who told him the new pony has been officially certified at a whopping 662 hp and 630 lb-ft of torque, but still gets 24 mpg on the highway.
The new GT500 is powered by a supercharged 6.8-liter V8 that Ford claims is the most powerful V8 production engine in the world, outgunning both the 638 hp Corvette ZR1 and upcoming SRT Viper with its measly 640 hp V10. It has a top speed of over 200 mph and, according to the TeamShelby.com report, can reach 60 mph in first gear.
The GT500 goes on sale later this year with a sticker price of $54,995.