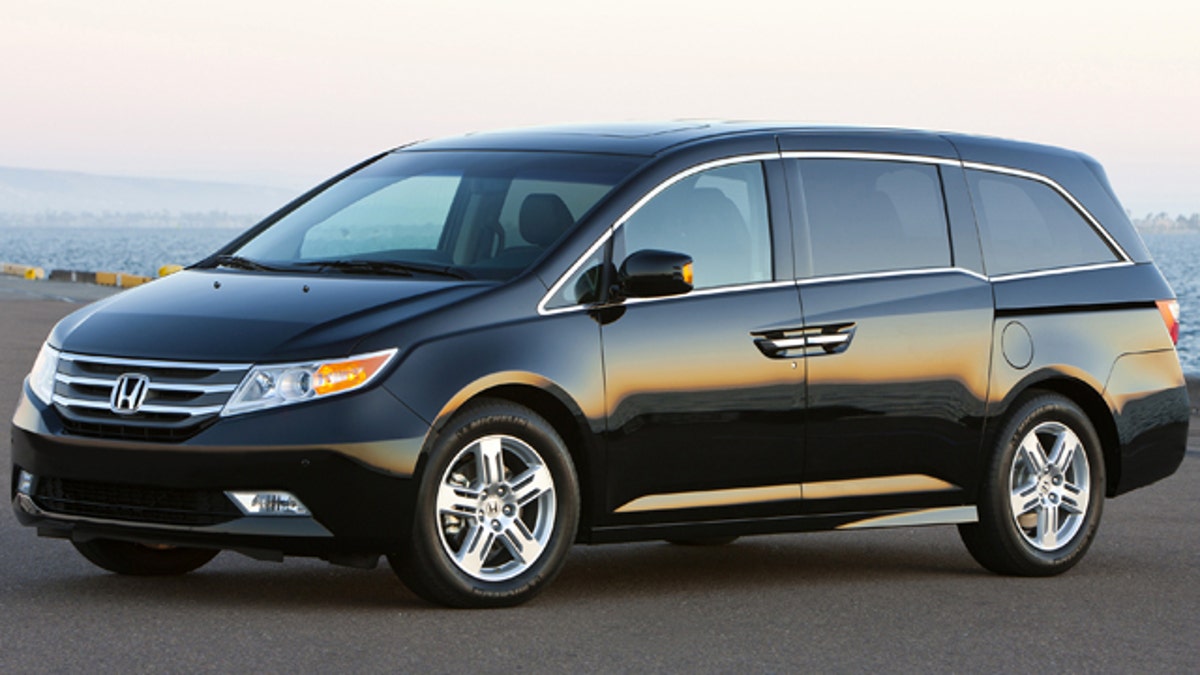 TORRANCE, Calif. -- America Honda Motor Co. was Friday voluntarily recalling 33,341 Odysseys and 18,000 Civics from model year 2011 over faulty front windshield-wiper rods and leaking fuel tanks, respectively.
The company feared that the front windshield wipers on affected Odyssey vehicles in the US and Canada could become frozen to the windshield during adverse weather conditions, limiting drivers' visibility and increasing the risk of a crash.
No crashes or injuries related to the defect were reported, Honda said.
The Civics were being recalled over fears that the plastic case covering a valve within the vehicle's fuel pump module could break or crack, which could result in fuel leaking during a roll-over crash, causing a fire.
No fires were reported as a result of the defect, Honda said.
The Odyssey recall was set to begin on or before April 14, while the Civic recall was due to begin on or before April 11.
Honda was set to replace the faulty windshield-wiper linkage rod on affected Odysseys free of charge, while the fuel pump modules on the Civics would be inspected and replaced free of charge, if necessary.
Fox Car Report is on Twitter. Follow us @foxcarreport