1971 Plymouth Hemi Cuda Convertible sold for record $3.5 million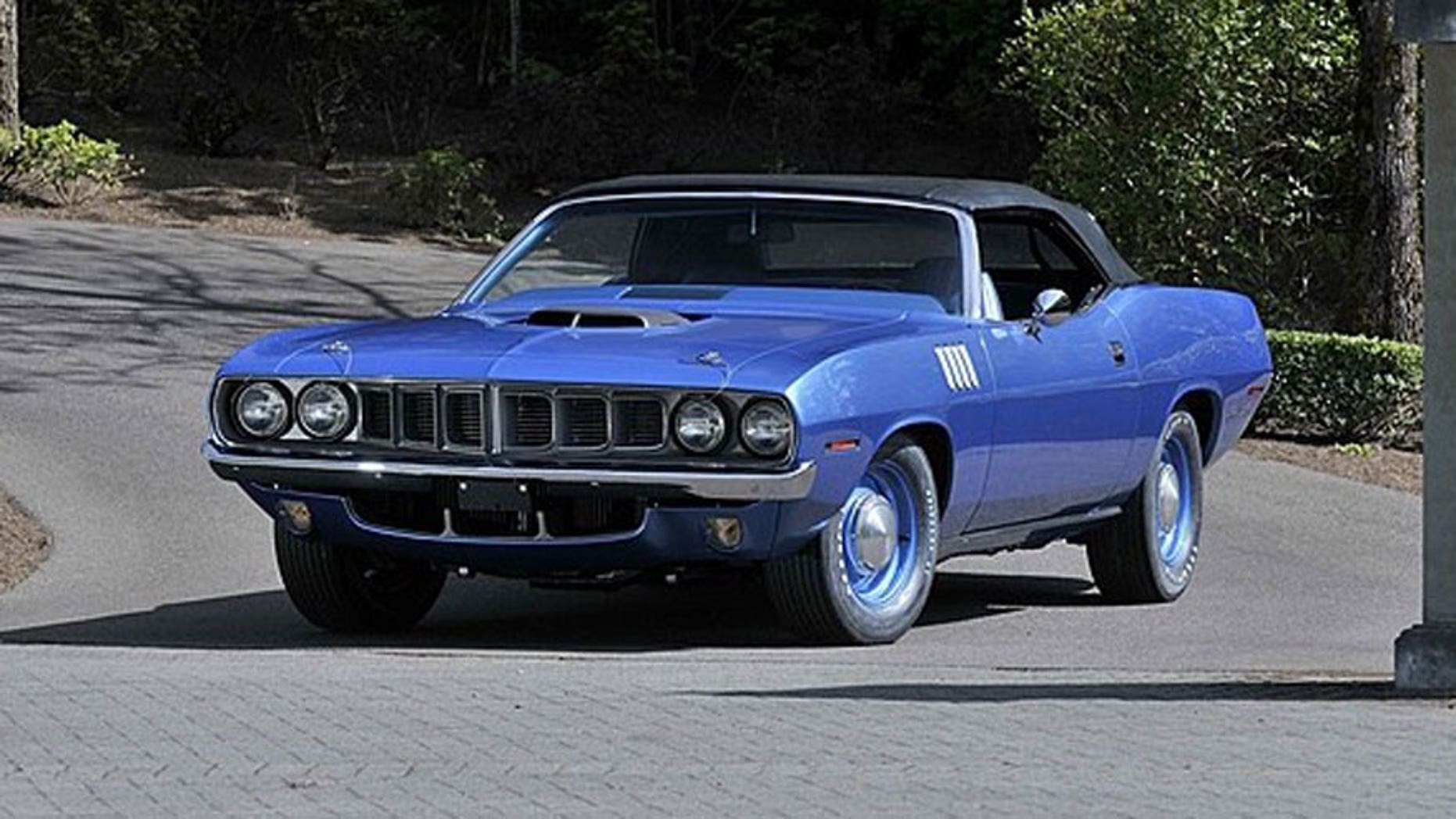 Maybe Chrysler should have kept Plymouth around.
A 1971 Plymouth Hemi Cuda Convertible was sold at auction this past weekend for $3.5 million, setting a record for Chrysler vehicles.
The ultra-rare muscle car is one of two produced for the U.S. market with a 426/425 hp V8 and 4-speed manual transmission, and the only one that still exists.
Just 11 convertibles with the 426/425 hp engine were built that year.
Fully restored, the Bright Blue car has a numbers-matching motor and most of its original bodywork. Performance options include a Dana 60 4.10 rear end, Super Track Pack, 26-inch radiator and the Barracuda's iconic Shaker hood.
The sale eclipses that of a similar, modified car sold at auction in 2007 for $2.42 million, while another with an automatic was exchanged privately for $3 million in 2004.