1970's 'Goodfellas'-era Cadillacs are now hot collectibles
It's well known that men of a certain age have an insatiable appetite for Martin Scorsese films. Few films lend themselves to repeated viewings like the modern classics "Goodfellas" and "Casino." As Gen-Xers (who make up much of the fanbase of 1990s Scorsese films) start to come into some real disposable income, a good number of them seem to have been inspired to collect the cars of their favorite unsavory screen characters — guys with names like Ace Rothstein, Nicky Santoro, Paul Cicero and Johnny Roastbeef. Call it the "Goodfellas Effect" if you want, but the Hagerty Price Guide shows the values of 1970s Cadillacs to be up 25 percent in just the last three months. Here are four of our favorites:
1. 1967 Cadillac Eldorado: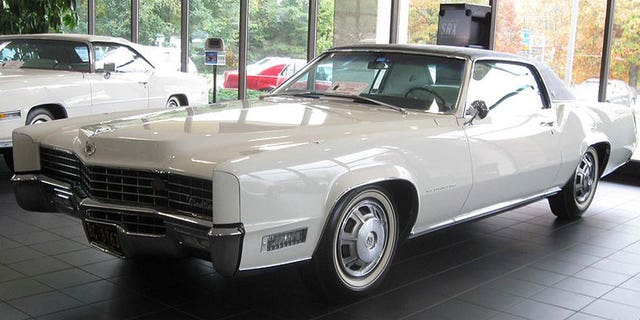 The 1967 Eldorado was the second shoe that GM dropped after the magnificent 1966 Oldsmobile Toronado. Another big GM front-wheel-drive car with fantastic styling, many of its styling cues — particularly the knife-edged rear end treatment — still show up on today's Cadillacs. Not surprisingly, '67 Eldos are particularly menacing in black. Although Robert De Niro's "Casino" character Sam "Ace" Rothstein was fond of newer Eldos, several of the gorgeous older cars show up in the background of the film.
2. 1971-78 Cadillac Eldorado
The 1967-70 Eldo was a paragon of Bill Mitchell good taste. Let's just say that the 1971-78 Eldo was a bit more Superfly than Don Draper. Still, with its massive 500-cubic-inch V-8, this was a car with more presence than Big Paul Castellano. They're all over the film "Casino," as they were in real life in 1970s Vegas. It's hard not to start humming Tony Bennett's "Rags to Riches" when you see one.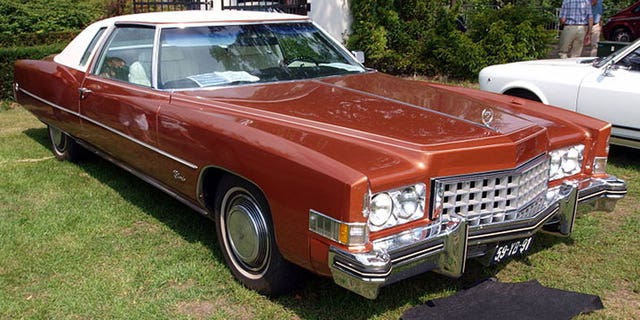 3. 1971-76 Cadillac DeVille
At a tick over 19 feet long, the 1971-76 DeVille was one of the largest cars of the decade in exterior dimensions and the largest in terms of interior volume. Trunk size was off the charts — just the thing for "The Simpsons'" resident goodfella "Fat Tony" (voiced by the great Joe Mantegna) to transport his suspiciously body bag-shaped "yard trimmings." The full-size DeVille was available with an equally massive 500-cubic-inch Cadillac V-8 (incidentally, that's 0.6 cubic inches for each time the f-bomb was dropped in "Goodfellas"). Not surprisingly, many of these cars were assembled in North Jersey at the Linden Cadillac assembly plant, a stone's throw from Fort Lee, where part of "Goodfellas" was filmed.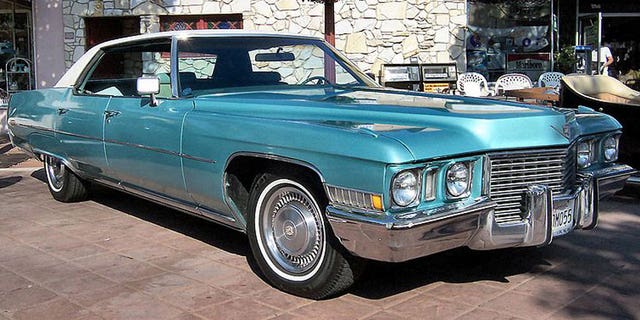 4. 1977-86 Cadillac DeVille
While the DeVille was significantly downsized for 1977, it lost none of its swagger and appeal. The initial engine offered still displaced 425 cubic inches and somewhat amusingly, the "yard trimming" capacity went up when the trunk size actually increased. A Coupe de Ville (hot pink with a white vinyl top) led to the demise of Johnny Roastbeef and his wife in "Goodfellas" when Johnny ignored Robert De Niro character Jimmy Conway's direction not to do anything flashy with the Lufthansa heist money. The window sticker was still on it when Johnny took his last ride
Click here for more from Hagerty, or sign up for our Classic Car Newsletter