1970 Plymouth Superbird headed to Houston auction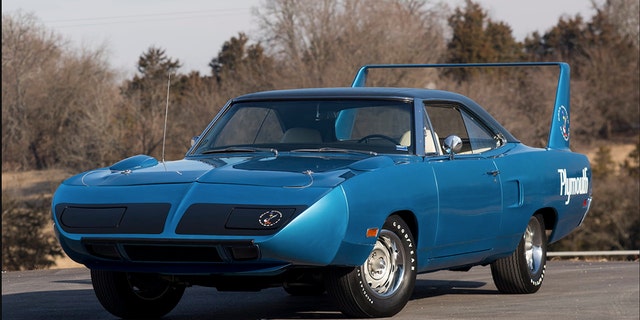 NEWYou can now listen to Fox News articles!
An original Plymouth Superbird is up for sale in Texas this Saturday, and it's not going for a song.
The Mecum auction in Houston, which begins Thursday, is a marketplace for some of the hottest American muscle cars. There's the occasional early 2000s Ferrari or a late-model Corvette, but even they might not touch the six-figure value of this rare and highly prized Plymouth.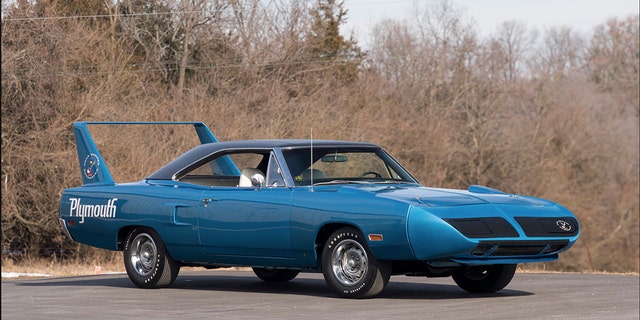 BMW LETS NASHVILLE RESIDENTS DRIVE A DIFFERENT NEW CAR EVERY DAY
The car here has 66,000 claimed original miles equipped with a 440 cubic inch (7.2-liter) V-8 with three two-barrel carburetors, a four-speed manual and a striking B5 Blue exterior over white bucket seats.
Superbirds were a single-year special for 1970, and while similar to the 1969 Dodge Charger Daytona, the Superbirds incorporated a few more aerodynamic enhancements from the track.
The Superbird is more than a Road Runner with a two-foot-tall wing and a nose extension. It hearkens back to the days when NASCAR ran real, honest stock cars and required production versions in order to qualify in the races. The Superbird, which saw Richard Petty behind the wheel and a Daytona 500 win by Peter Hamilton, was the pinnacle of a short-lived era in motorsports. NASCAR banned the car's design for the 1971 season.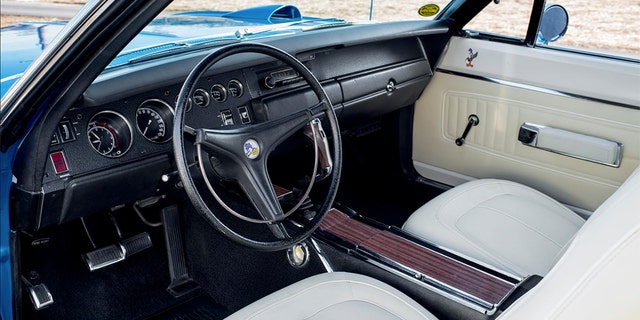 According to Hagerty, this particular example could fetch at least $140,000 in good condition and well over $200,000 for an absolutely perfect example. Plymouth made just over 1900 cars. The exact number is still under debate, as some ordinary Road Runners were converted to Superbird spec as values surged. Dealers even converted them back to Road Runners facing slow sales, according to Hemmings.
FOLLOW US ON FACEBOOK FOR MORE FOX LIFESTYLE NEWS
An estimated 716 units were made with the auction car's 390-horsepower engine. Hemi-engined Superbirds can command double the price. A third version, without this blue car's "six pack" carburetor setup, typically fetches the least. And by least, we're still talking about a $125,000 car from the 1970s that'll hold its value — and appreciate — better than most American classics.