1970 Plymouth 'Cuda stolen in 2001 found, but owner can't get it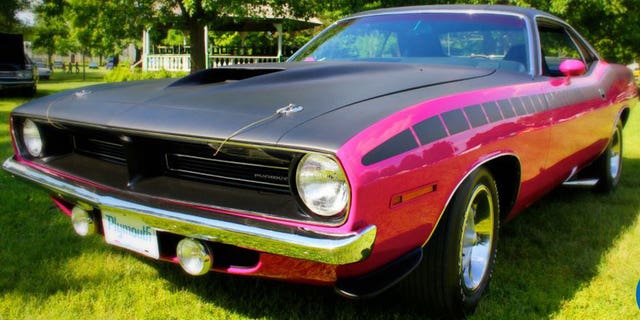 A 1970 Plymouth 'Cuda reported stolen from a Portland garage 13 years ago was found last month in a local towing yard, but its owner can't get it back.
KATU reports that Rick White got a letter from Budget Towing a few weeks ago, telling him the car was in storage there, but was about to be auctioned off due to thousands of dollars in unpaid bills.
White purchased the car new in 1970, modified it for drag racing, and competed with it at Portland International Raceway for many years.
After his garage was broken into in 2001, white went around to local car shows and swap meets handing out flyers like he was looking for a missing child, but to no avail, so he was ecstatic when he heard the news.
But when he reached out to the towing company, he was told the bills had since been paid by a man named Lee Sitton, and the car was gone.
White contacted police, but they said there was nothing they could do to get the car back, because the three-year statute of limitations for theft had expired.
How the car ended up at Budget Towing isn't clear, but KATU briefly spoke to Sitton through the intercom at the gate to his home, and he told them that he bought the car years ago, has a bill of sale, and doesn't believe it was stolen.
White still holds the title to the car, however, which Sitton should've filed within 30 days of purchase, according to Oregon law.
Police say they are currently looking into any legal avenues that might be available help White out, but so far their hands are tied.
White's wife Jackie says Sitton should just give the car back and walk away.