1970 Chevelle Tops Barrett-Jackson Auction in California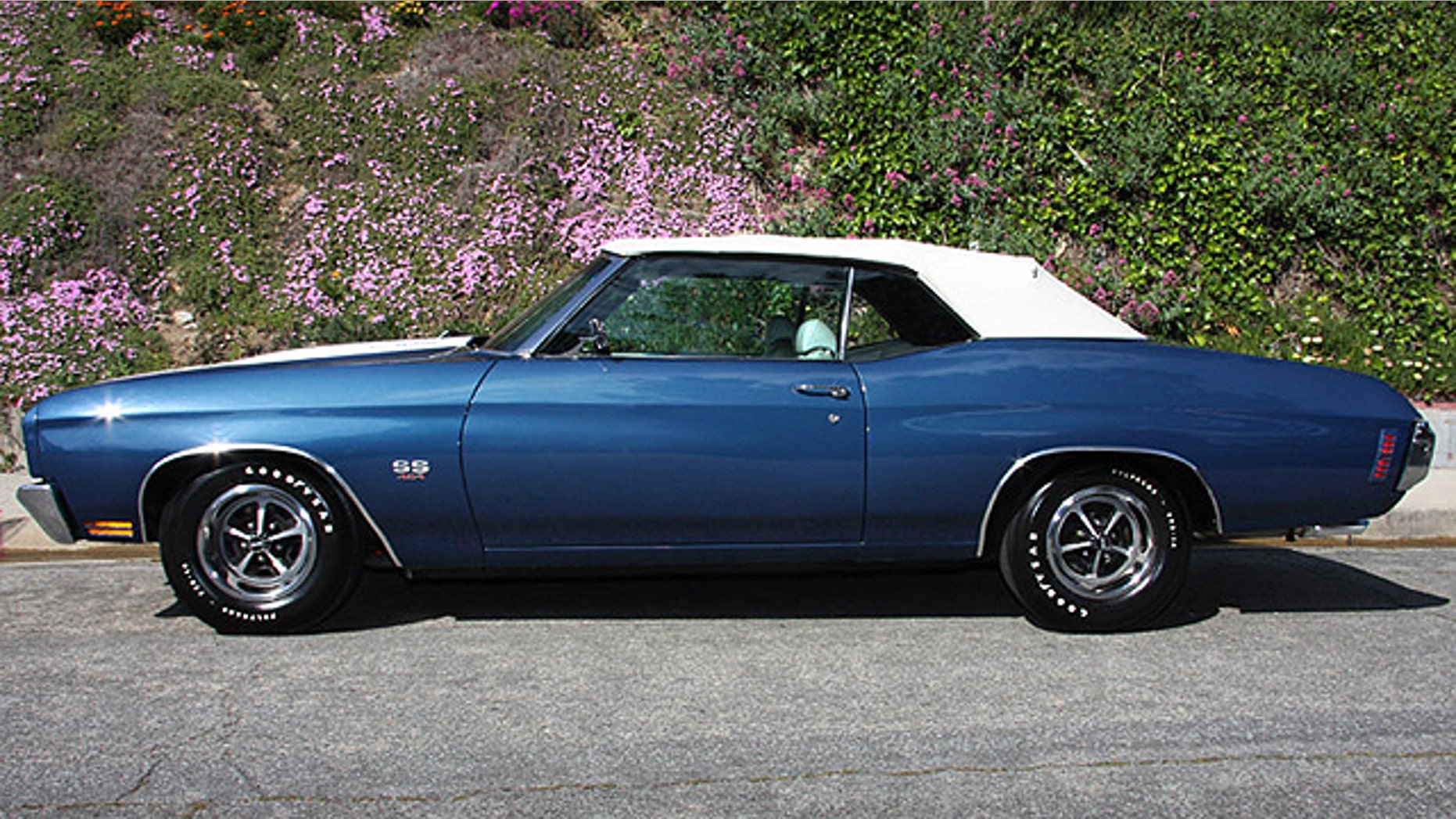 Mighty muscle cars ruled the day at Barrett-Jackson's "prime time" Saturday auction in Orange County, with a very rare and highly desirable 1970 Chevelle LS6 convertible reaching the high point at $253,000, including buyer's fee.
This Chevy has it all, said Craig Jackson, auction CEO, as he cajoled the bidders: a top-notch restoration of a fully documented LS6 painted Fathom Blue and packing a 454-cubic-inch V8 and four-speed stickshift.
Click here for more automotive news from Speed.com
The 1970 Chevelle LS6 convertible, a rare holy grail for muscle car fanatics, is powered by a 450-horsepower V8. "This is a blue-chip car; it doesn't get any better than this," Jackson said.
The Chevelle was described in the Barrett-Jackson catalog as "arguably the pinnacle of the muscle car heap and one of the most sought-after combinations ever to pound the pavement."
On the block, the bidding stopped at $230,000 when the auctioneer cried "Sold!" Jackson said that for that price, he would have bought the car himself, "if I didn't have a rule not to bid against my own customers."
Technically, the Chevelle finished second to the charity auction of another highly desirable 1970 Chevelle, a custom-built SS coupe whose sale benefited the Armed Forces Foundation. That car reached $250,000 on the block, but since Barrett-Jackson waives all fees for charity sales, the final price came in $3,000 behind the LS6.