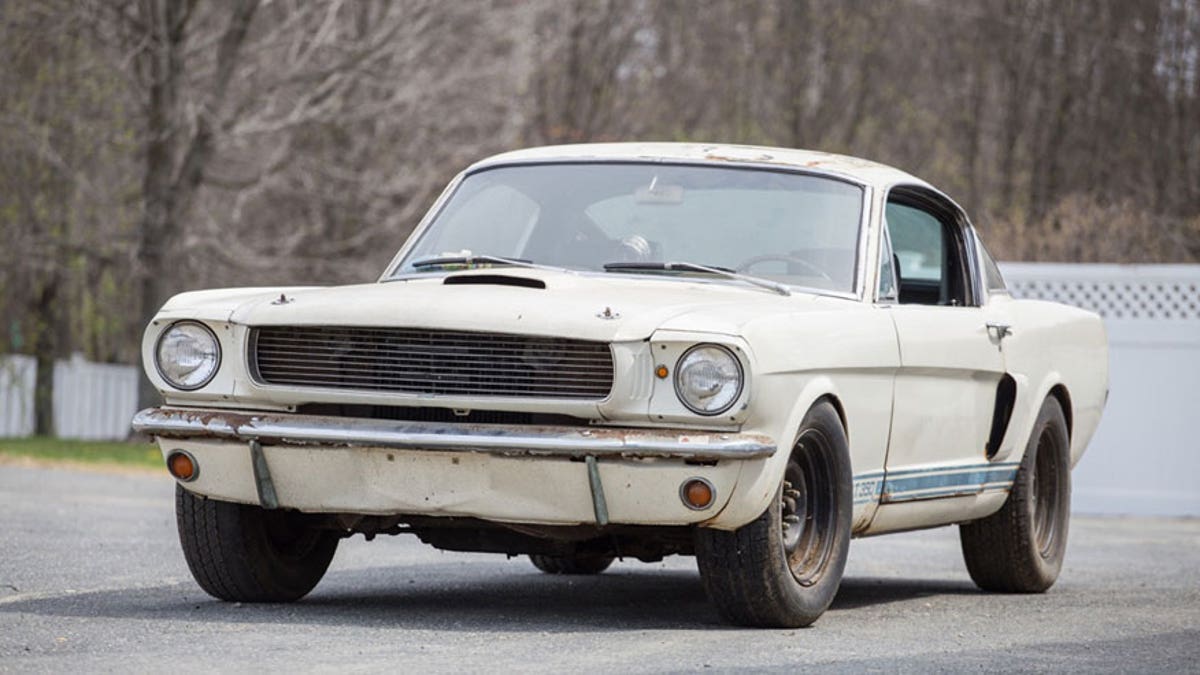 Dreaming of picking up a classic Ford Mustang Shelby GT350, but can't afford the lofty price? Early models are selling for well over $200,000 these days, but this one is expected to go for far less.

This Shelby-tuned Mustang fastback was originally used for demonstration and competition, logging 55,000 miles over the course of a decade before being put into storage in 1976. There it has sat ever since – in apparently less than optimal conditions, judging by the state of the vehicle. That could make this a steal for someone with the time and resources to undertake a restoration – or for someone who really, really loves a good patina.
More from Autoblog:
Ford F-150 Raptor conquers desert
LaFerrari Spider confirmed

It's only had one owner, who never told anyone about it, which (as anyone could tell you) is the best way to keep a secret. Classic racing enthusiasts may be particularly enticed by its "carryover" status: though the car incorporates many of the upgrades applied to the '66 model, its VIN 6S163 is from '65. That means that it just makes the cutoff for the 1965-and-older class at many vintage motorsports events.

Bonhams expects it to sell for between $90,000 and $120,000. That's far less than what Hagerty values early GT350s, with '65 models averaging $287k (and topping $450k in concours condition), and '66 fastbacks averaging $142k (or nearly $250k in tip-top shape). Without a reserve price, anything could happen. The gavel drops on Sunday, June 5 during the Greenwich Concours d'Elegance in Connecticut.
----------
Return of the Shelby GT350