1939 Oldsmobile wins Ridler Award for best hot rod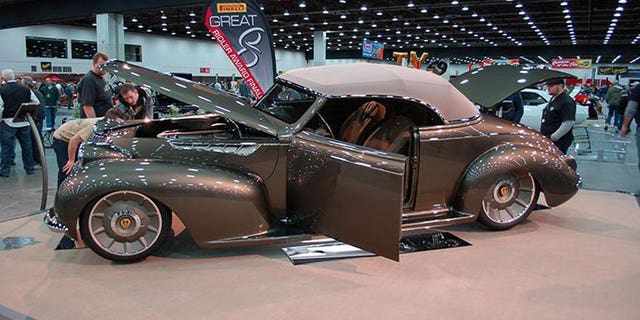 If this is your father's Oldsmobile, count yourself lucky.
The Ridler Award for best hot rod at the Detroit Autorama has been given to a 1939 Olds Convertible commissioned by Billy and Debbie Thomas of Georgetown, Texas.
The 2016 champ is nicknamed "Olds Cool" and is the result of a four-year build by Customs & Hot Rods of Andice in Austin.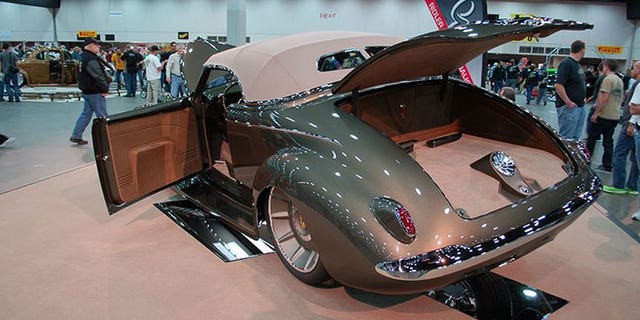 The shop's fabrication chief, Thomas Kaiser, says hundreds of one-off components were created specifically for the car, which was a collaborative effort between chief designer Christian Dobson and the rest of the crew. These include the suspension control arms and the steering wheel.
The 600 horsepower Mondello Performance Products Olds 455 V8 tucked under its long, parabolic hood is also a far cry from the original 90 horsepower straight-six. The dazzling metallic paint was applied by Charlie Hutton of "American Hot Rod" fame, who has sprayed previous Ridler winners.
The car will make its next appearance at the Chicago World of Wheels show in March, where it will compete for The Legend Cup, another prestigious honor in the custom car world. After that it's back to Texas, where Kaiser says the fully operational vehicle will definitely be cruising the streets.
As for what it costs to own the hottest hot rod in the country, Kaiser says Customs & Hot Rods of Andice does two or three high-end builds per year for around $500,000 each, but that this one was "much more than that."