17-year-old Hallie Deegan wins NASCAR K&N Pro Series race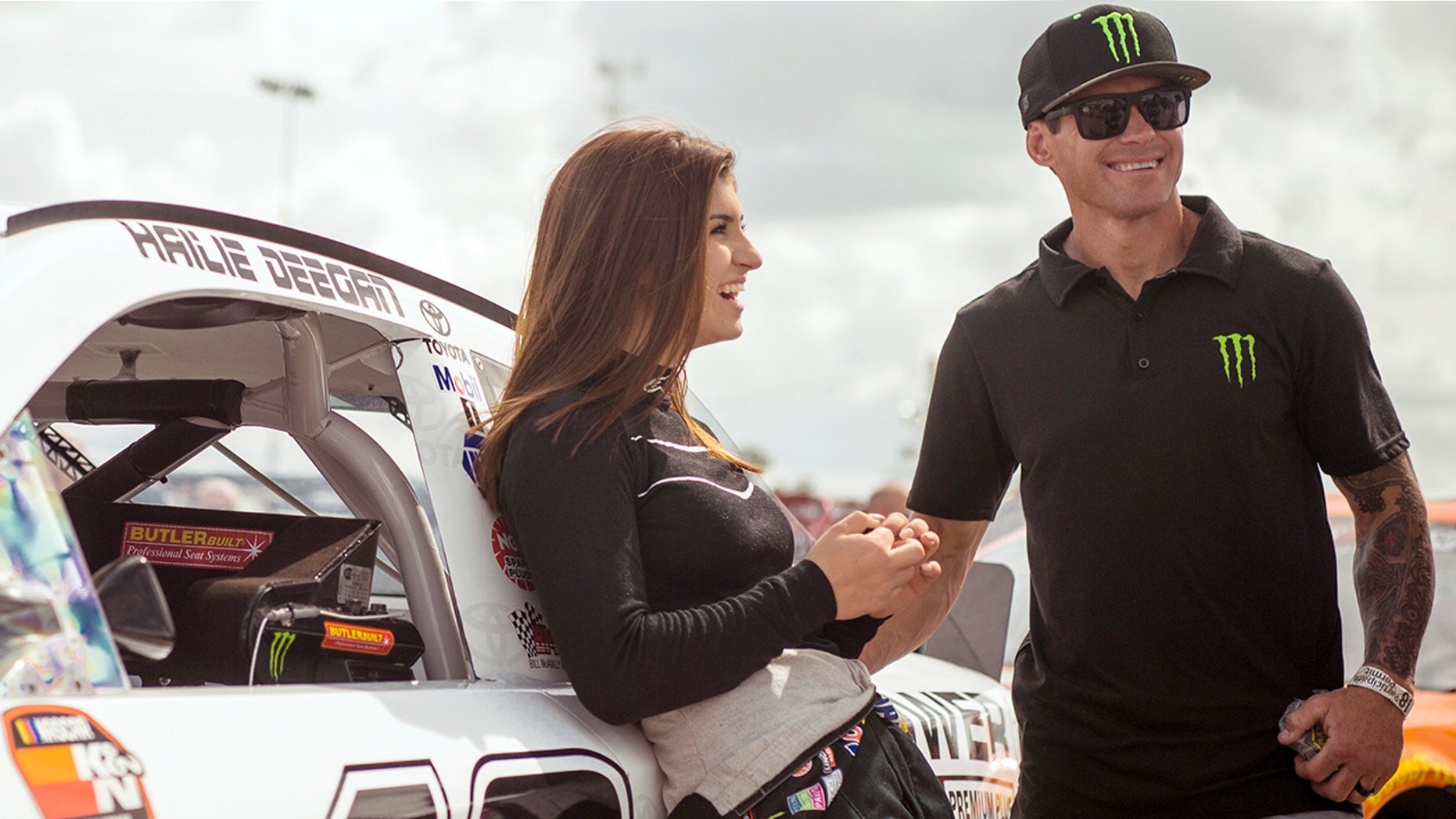 Seventeen-year-old Hailie Deegan became the first female driver to win a NASCAR K&N Pro Series race with a victory Saturday night in the NAPA Auto Parts/Idaho 208.
The daughter of motocross great Brian Deegan took the lead from Bill McAnally Racing teammate Cole Rouse on the white-flag lap. It was the only lap she led.
Her previous best finish in the stock car series was second place, which she accomplished twice, including last week.
"This has to be the best day of my life right here," the teenager from Temecula, California, said in victory lane. "It doesn't get any better than this. People don't understand how many days, how many hours I've put into this. How much work I've done to get to this moment. It's just amazing . this is the happiest day of my life."
Deegan took over the lead in the rookie of the year standings.