1,000 mph Bloodhound land speed record car revealed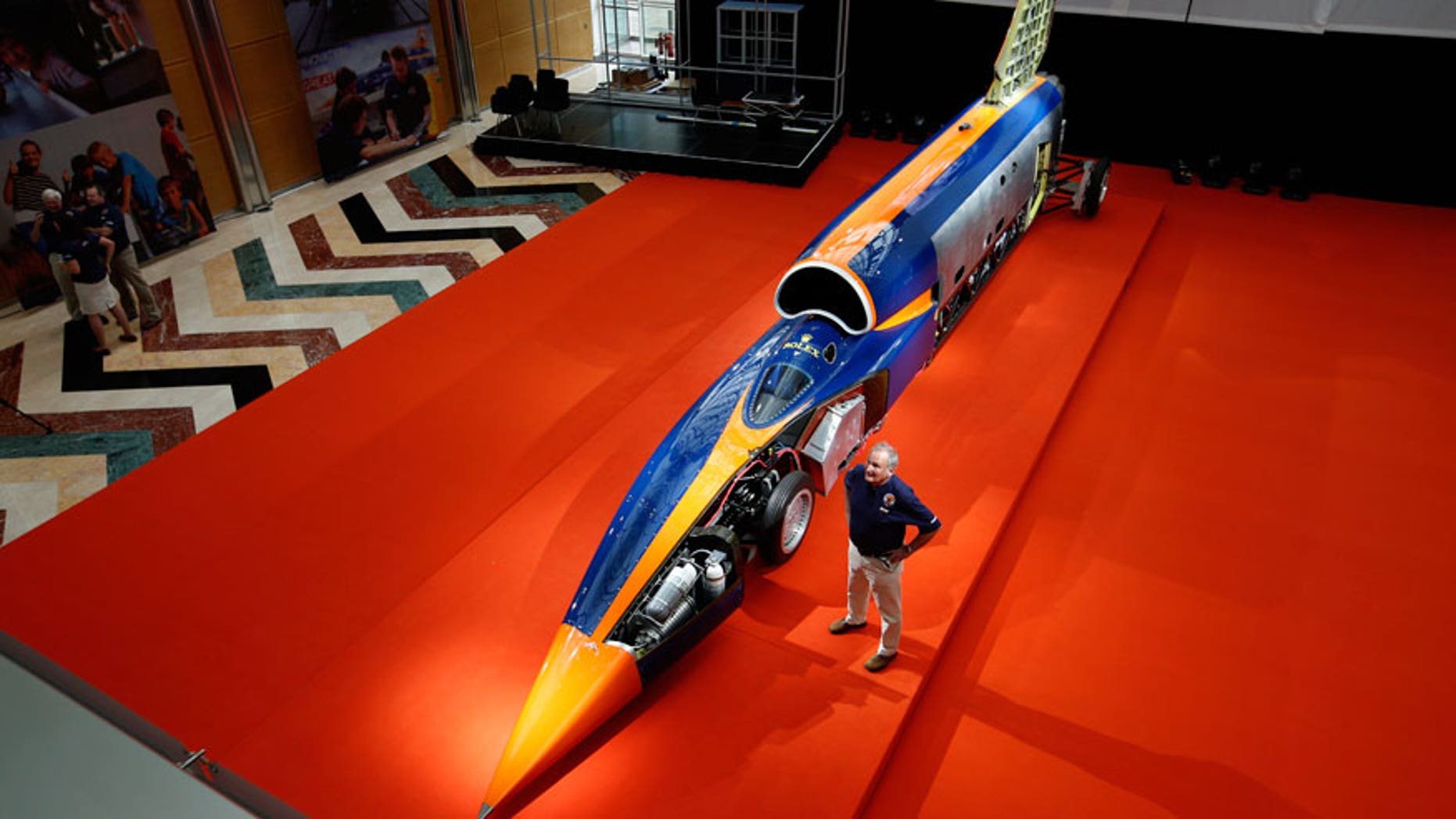 The world's most powerful racing car has been revealed publicly for the first time.
Bloodhound, which can cover a mile in just 3.6 seconds, is at Canary Wharf in London before it is fully tested next year at Newquay Aerohub in Cornwall and later at a desert venue in South Africa, Sky News reports.
More than 8,000 people are expected to see the supersonic racer in the capital over the coming days.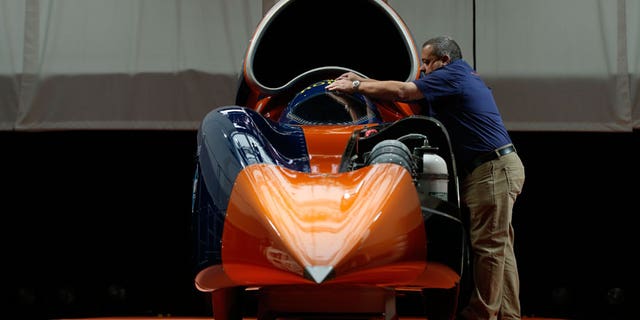 The £10m ($15 million) Bloodhound was assembled at Avonmouth, near Bristol, and is the result of eight years of research, design and production by more than 350 companies and universities.
There are hopes the car can set a new world land speed record by reaching speeds of up to 1,000mph.
The record currently stands at 763mph and was set by Andy Green in Thrust SSC at Black Rock Desert in Nevada in 19Mr Green, 52, will also be driving Bloodhound, a machine he describes as "an extraordinary piece of extreme technology".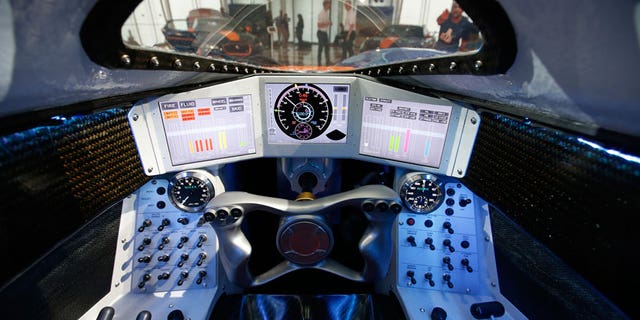 The car has three power sources - a Rolls Royce EJ200 jet from a Eurofighter Typhoon, a cluster of Nammo hybrid rockets and a Jaguar V8 engine.
Between them they can generate 135,000 thrust horsepower - the equivalent of 180 Formula One cars.