10 great car names that (mostly) lost their luster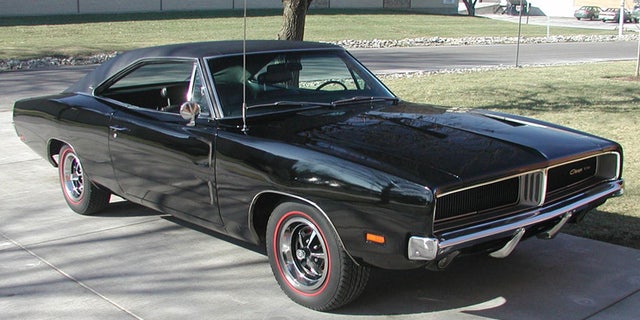 Some of the most memorable car names first appeared on unforgettable models that left permanent imprints on car culture. For many, the name would subsequently switch to a mainstream model to give it a jolt of excitement. That marketing tactic went too far and for too long in some cases, diluting the name's value into oblivion.
Here are 10, including a few that earned a measure of redemption.
Pontiac Bonneville
Pontiac's limited-production 1957 Bonneville convertible (630 made), equipped with fuel injection and priced at a whopping $5,800 ($49,000 today), saw its special status fade quickly. The Grand Prix demoted the Bonnie to mid-line status in 1961. In the early '80s, the Bonneville badge replaced the Le Mans name for the midsize sedan. It later switched to a full-size front-driver, which at least ended on a decent note with supercharged V6s and, in the end, a Cadillac Northstar V8.
Chevrolet Impala
Chevy's Impala started as a special 1958 Bel Air model with glammed-up styling. Optioned with the triple-carb 348 ci V-8, the '58 Impala was a hot car. Although Impala went mainstream after that, Super Sport models and big block engines kept it interesting in the '60s. The luxury Caprice dropped in above Impala in '65, and two decades later, the Impala was demoted to a stripper for police and taxi fleets. The 1994-1996 Impala SS briefly redeemed the name, but the model-year 2000 version was an anonymous front-driver. The current version is much improved over that, but still mainstream.
Shelby / Ford Cobra
Trying to capitalize on the Shelby Cobra's performance image in the '60s Ford spread the name (which it owned) pretty thin. It appeared on various parts of the 1965-1967 Shelby Mustangs, and was then integrated into their names for 1968-1970. At the same time, Ford also called its midsize musclecar Cobra. Ford scraped the bottom when it slapped "Cobra II" decals on a 1976 Mustang II, but at the 1993 and later Mustang Cobras atoned for that offense. The 2016 Ford Shelby GT350 (and GT350R) up the ante even further.
AMC AMX
Musclecar buffs fondly remember the AMX, the short-wheelbase, two-seat version of AMC's Javelin ponycar. After cancelling the AMX, AMC moved the badge to the 1971 Javelin performance model. But a few years after the Javelin ended, AMC pulled its own "Cobra II" move and made "AMX" a garish dress-up package for the Hornet compact and then, later, the smaller Spirit (a Gremlin rerun). At least you could get an optional 304-cube V-8 in '79. And, get this: Two 1979 AMX's took first and second in class (25th and 43rd overall) in Germany's Nürburgring 24 Hour race, with Indy racer Lyn St. James and actor James Brolin among the six drivers.
Dodge Charger
After carving out a unique sporty/muscle niche with the 1966-1974 Chargers, Dodge moved the badge to a "personal luxury" coupe in '75. The public yawned, but the new model's Chrysler clone, the Cordoba, achieved far greater success. In the '80s, Dodge glued the Charger badge to a front-drive Omni hatchback coupe, and there was even a Shelby version. Redemption arrived in 2006 with a Charger sedan available with a new HEMI V-8. Today, you can buy a 707-horsepower, 204-mph Charger Hellcat.
Mercury Cougar
The 1967-1970 Mercury Cougar was unique among ponycars with elegant design, a touch of luxury and available muscle power. The larger 1971-73 model dimmed the spark, and the Cougar went full luxo-boat in '74. By the late '70s, the badge adorned a line of mainstream Mercs, including a station wagon. A Thunderbird clone followed in '83, and then, finally, an attempt to recapture the old magic spawned a front-drive sport coupe for 1999-2002.
Ford Mustang Mach 1
The new-for-1969 Mustang Mach 1 was the mainstream muscle Mustang, and it sold well. By 1971, though, the Mach 1 had become bloated and underpowered with a standard 302 2-barrel. The 429 Cobra Jet was gone after '71, leaving various 351s to carry the performance torch. It was a crime to use the name on the later Mustang II, but kudos to Ford for putting the Mach 1 name on a special 2003-2004 Mustang with a 305-horse DOHC V-8.
Maserati Ghibli
The 1967-1973 Maserati Ghibli, named for a North African windstorm, was a bona fide 160-mph classic GT and one of the most beautiful cars ever made. In 1992, the Ghibli name resurfaced on a fast but blocky looking two-door based on the dreadful BiTurbo model. Maserati heritage took a punch to the gut in 2013, when the Fiat-owned company stuck the revered name on a midsize luxury sedan that, while fast, looks to some eyes like a strange brew of Buick and Hyundai.
Porsche Carrera
It's hard to believe that even Porsche could dilute a great car name. Having won its class in Mexico's Carrera Panamericana open-road race, Porsche marked the achievement by using "Carrera" for the 356's high-performance engine option. The name reprised on a 1964 mid-engine racecar, the Carrera GTS (a.k.a. 904) and later, for the uber-special 1973-1974 911 Carrera RS. By the mid 1980s, though, all 911's were called Carreras, a practice that continues today except, oddly, for the highest-performance versions. (Just to confuse things, there is also the 2005-2007 Porsche Carrera GT supercar.)
Ferrari California
Can you think of a better name than "California" for a 195-mph Ferrari hardtop convertible? Neither could Ferrari, so you can't fault it for borrowing the name from one of its own classics, the 250 GT Spyder California, produced in two series from 1957-1961 for a total of just 106 cars. Contrast that with estimated 2,000+ California models made per year since 2008. Still, as Ferris Bueller would say: "It is so choice. If you have the means, I highly recommend picking one up."
Click here for more classic car stories, or here to sign up for Hagerty's classic car newsletter.