Woman Swept Over Niagara Falls, Presumed Drowned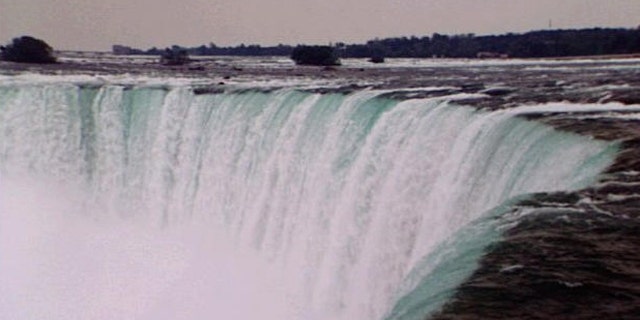 NIAGARA FALLS, Ontario – Authorities say a woman is presumed to have drowned after being swept over Niagara Falls when she fell from a railing along the Canadian side of the Niagara River.
Niagara Parks Police in Ontario say two female students in their 20s from the Toronto area were visiting the falls Sunday night when one of them climbed onto a railing near the river's edge and sat on a block pillar, with her legs straddling the railing.
Police say the woman stood up and apparently lost her footing, falling into the river about 80 feet upstream from the brink of the falls. Officials say the river's swift current swept her over the falls.
Police say foul play isn't suspected.
The search for the woman's body is expected to resume Monday morning.