Where's the bread? Venezuela McDonalds stop selling Big Macs over shortage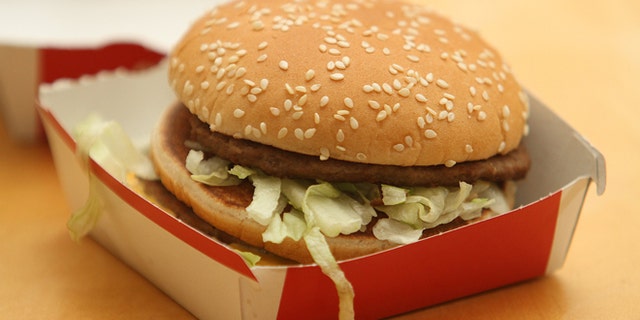 NEWYou can now listen to Fox News articles!
Now the situation in Venezuela is getting truly dire.
Due to difficulties acquiring enough bread, McDonald's restaurants in Venezuela have stopped selling the chain's iconic double-decker burger.
The Argentina-based, Arcos Dorados Holdings (Spanish for "Golden Arches") announced on Thursday that it was no long selling Big Macs, but noted that the chain will continue to sell other menu items in its locations.
"McDonald's Venezuela is working to resolve this temporary situation," Arcos Dorados spokesman Daniel Schleiniger told Bloomberg in an e-mail. "Together with our supplier, we are evaluating the best options that will allow us to continue serving high quality food to our customers."
No specific reason was given for the change, although Venezuelan media outlets indicated that the company was having a hard time finding a supplier for the thin disk of bread that separates the two halfs of the Big Mac.
Over the last two years, Venezuela's economy has collapsed because of the plunge in oil prices. Extreme shortages of goods like food and toilet paper have become the norm in the country, with long lines at supermarkets. Rioting and looting of delivery trucks is now an everyday occurrence.
In 2015, the company stopped selling French fries at McDonald's around the country for 11 months because of shortages, although they are available now at a much higher price than before.
One McDonald's customer in Caracas, Gabriel Perales, 36, told Bloomberg, "I just found out there are no Big Macs. They gave me the other burger. Now McDonald's has problems with flour shortages. Who would have thought?"
Like us on Facebook
Follow us on Twitter & Instagram