Venezuelan court upholds sentence given opposition leader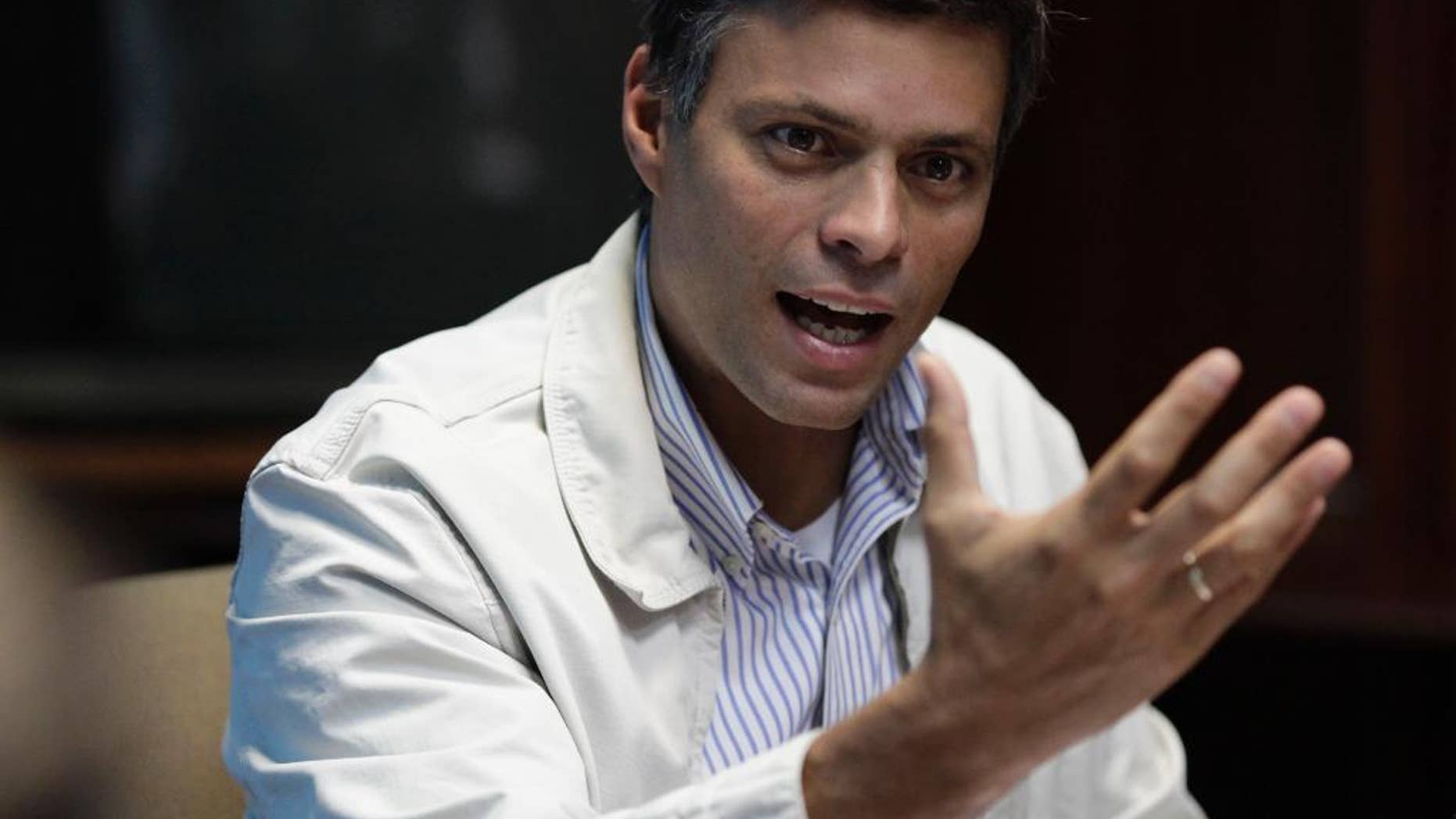 CARACAS, Venezuela – An appeals court in Venezuela has upheld the nearly 14-year prison sentence given to opposition leader Leopoldo Lopez for inciting violence during anti-government protests in 2014.
Lopez's lawyer, Juan Carlos Gutierrez, says the Court of Appeals upheld last September's sentence against his client for public incitement, conspiracy, damage to public property and arson.
Gutierrez said on his Twitter account on Friday that "the conviction was upheld on equal terms." He provided no more details.
Lopez, a Harvard-educated former mayor, has denied that he incited violence during a wave of deadly protests against the government of President Nicolas Maduro.
His conviction has been widely condemned as a sham trial by foreign governments, including the U.S., and his supporters consider him a political prisoner.