Undocumented Honduran on Florida death row for double murder to get retrial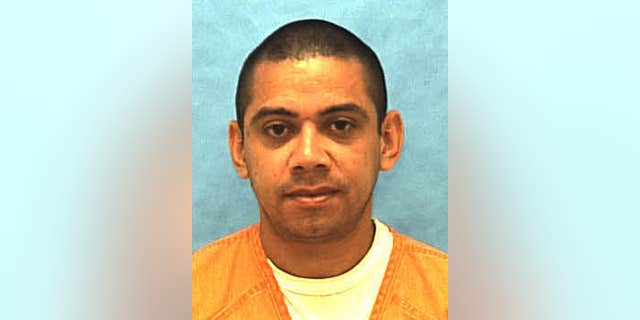 A man who has been on death row in Florida since 2006 after being convicted of double murder will get a retrial based on new evidence that includes DNA evidence and comments a woman made to a friend and neighbors that she's the actual killer.
Florida's Supreme Court ordered the retrial for Clemente Aguirre in the brutal 2004 killings of 47-year-old Cheryl Williams, stabbed 129 times, and her wheelchair-bound mother, Carol Bareis, 68, in Altamonte Springs. Aguirre, an undocumented Honduran, lived next door to the women's trailer.
New DNA evidence indicated that the blood of Williams' daughter, Samantha Lee Williams, was found at the scene.
While clothes soaked in the victims' blood were found in Aguirre's trailer, the Honduran man said that he discovered the bodies when he went into their home hoping to get a beer. He didn't call police because he was in the country illegally and feared being deported, he claimed.
While much of the evidence brought against Aguirre was compelling – the bloody clothes, the murder weapon was a knife from the restaurant where he worked and had his fingerprints on it – the fact that Samantha suffered from mental illness that included violent rages that had led her to be involuntarily detained while doctors determined whether she was a threat to herself or others 60 times, according to the Orlando Sentinel – wasn't mentioned.
The new evidence was discovered back in 2013, but it has taken more than three years to force a retrial of Aguirre's case, largely thanks to the Innocence Project.
"Tragically Mr. Aguirre's lawyer never requested the DNA testing that could have proven that he was innocent as he always maintained," Nina Morrison, a senior staff attorney with the Innocence Project, said in a statement in 2013. "But new DNA testing on multiple pieces of evidence now confirms that Mr. Aguirre was telling the truth all along, and he shouldn't have to spend another day waiting to be put to death for a crime he didn't commit."
The group also stated that there was a total of eight different blood stains identified as having come from Samantha, spread out over four rooms in the trailer, and each was near blood found from one of the two victims.
After Aguirre's conviction in 2006, Samantha told friends that she had killed her mother and grandmother, the Florida Supreme Court said in explaining why it was granting the retrial. She told one of those friends, the court noted, "that the demons had made her do it."
Based on reporting by the Associated Press.