UN chief: 'Personal ambitions' of South Sudan's leaders jeopardize nation's future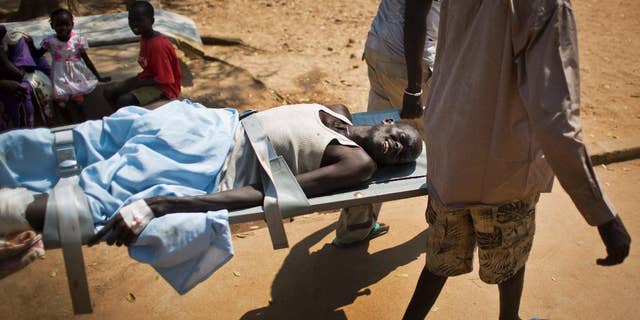 NAIROBI, Kenya – The U.N. secretary-general says the "personal ambitions" of South Sudan's leaders are jeopardizing the nation's future.
Monday marked one year since fighting broke out in the capital, Juba, and spiraled across the country. The U.N. says more than 1.9 million people have been displaced by the warfare, battles that often pit fighters loyal to President Salva Kiir against those who support former Vice President Riek Machar.
Ban Ki-moon called on South Sudan's leaders to agree to an inclusive power-sharing arrangement to begin a transitional phase of governance.
The U.N. High Commissioner for Human Rights, Zeid Ra'ad Al Hussein, meanwhile, highlighted the "dreadful" situation that civilians face. Al Hussein said residents have been victims of targeted killings, looting and violence over the last year.