Turkey dismisses more civil servants in post-coup purge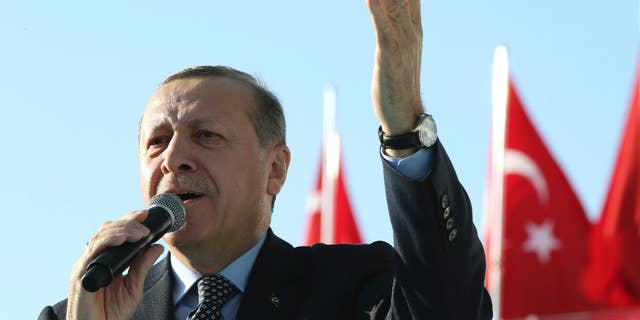 ISTANBUL – Turkey has dismissed more than 8,000 civil servants for alleged ties to terror organizations, the latest purge under a state of emergency imposed following the failed July 15 coup attempt.
The latest dismissals were announced on the Turkish government's Official Gazette late Friday. They include 2,687 police officers, 1,699 Justice Ministry employees and 631 academics. They join more than 100,000 people already suspended or dismissed.
Turkey's crackdown through dismissals and the arrest of some 41,000 people was begun to root out followers of U.S.-based cleric Fethullah Gulen, who is accused by the government of orchestrating the coup attempt. The purge has been expanded to include ties to other "terror organizations," including alleged links to the outlawed Kurdistan Workers' Party. Journalists critical of the government have been imprisoned for alleged "propaganda."