Trump's wrath forces Pakistan to double down on push to eliminate terrorist sanctuaries
NORTH WAZIRISTAN, Pakistan – Pakistan has returned to the terrorism financing watch list after a three-year hiatus, the result of a continued effort by the Trump administration to push Islamabad to stop offering financial backing to militant groups.
President Trump's tough stance against Pakistan, which includes the sudden suspension this year of more than $1 billion in military aid, has officials in the once closely allied country hastening to demonstrate that they have been annihilating terror hotbeds -- and U.S. officials hopeful it will halt the long-running terror games once and for all.
Global anti-money laundering agency the Financial Action Task Force last week placed Pakistan back on its "gray" list, some three years after it was removed.
"We're not saying they (terrorists) weren't here, they were," Khalid Mahmood, Chairman of the Institute of Strategic Studies Islamabad (ISS), a think tank established by the Ministry of Foreign Affairs Pakistan, told Fox News. "But we have cleared our side of the border."
An official terrorism cleanup operation named "Zarb-e-Azb" kicked off in June 2014, but the urgent turning point – Pakistan officials vow – came in December 2014 after more than 130 students were killed in a Taliban-orchestrated Peshawar school massacre.
Subsequently, all eyes turned to the once lawless western borderland with Afghanistan.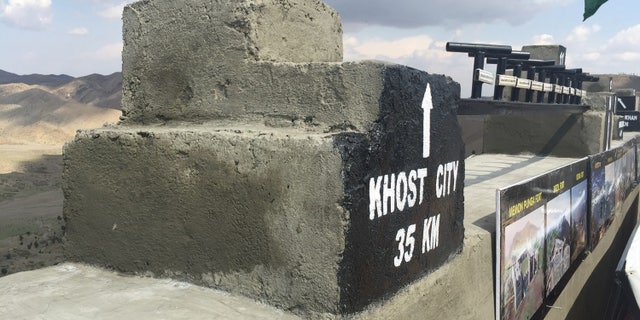 Maj. Gen. Asif Ghafoor, director-general of the media branch of Pakistan's Armed Forces, stressed that the country recognized the need for the Federally Administered Tribal Areas (FATA) to be "mainstreamed." They then made their way through the once wild western front with military operations until reaching the "final bastion."
"The stronghold was North Waziristan," said Ghafoor.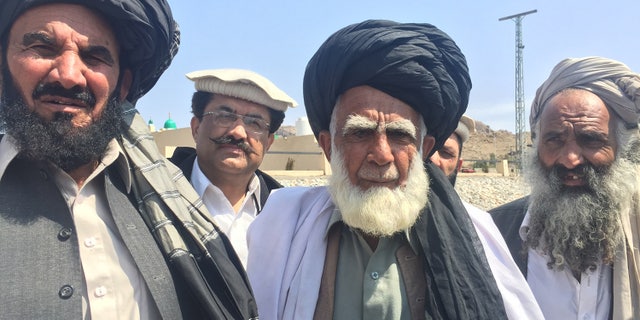 It is, on the surface, a seemingly quiet parcel of Pakistan now made up of a rugged mountain terrain, speckled with mud huts and sleepy farming villages.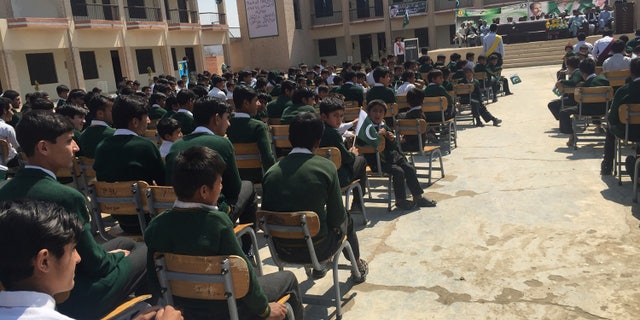 Tribal leaders claim that they can now gather multiple times per week in the capital Miramshah without their weapons in-hand and can travel through the streets at night, a sharp contrast to just a few years ago when it was still the headquarters of the Taliban-affiliated Haqqani Network and an area characterized as the most volatile in the world.
Schools for both boys and girls prioritize English lessons, women are being encouraged to participate in vocational training and find jobs of their own. There are athletic fields, roads and shiny new markets being built.
Military commanders in the area – who remain in the tribal region only for security purposes but leave civilian governance in the hands of the tribal system – stressed that during the clean-up mission in North Waziristan alone they obliterated more than 200 militant hideouts, recovered more than 31,000 IEDs and enough explosive materials to make more than 50,000 suicide belts.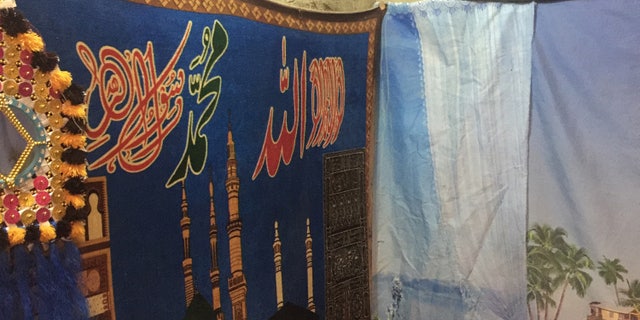 They discovered that underneath the mosques were media centers and ammunition factories, as well as elaborate tunnels leading to torture chambers and "paradise rooms" – complete with paintings of flowers and greenery on the walls and photographs of beautiful "virgin" women – that were used to give indoctrinated recruits a taste of what awaits them. Young recruits would be drugged and wake up in the decorated room in a groggy state, military personnel explained, and told they had entered "the paradise" only to later wake up to the harshness of planet Earth.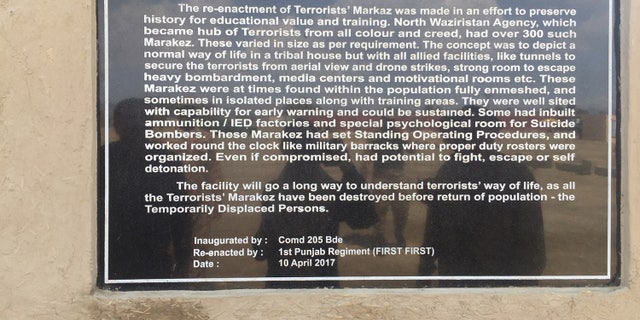 Such recruits would then be quickly ushered off to carry out suicide operations.
The soldiers have re-created such a compound in North Waziristan to serve as a kind of macabre museum to remind outsiders about the threats they claim to have now squashed.
In a further effort to demonstrate its seriousness on squashing the terrorist flow, Pakistan recently started construction on a border wall of its own in the quest to stop free cross-country movement. They plan to have the entire zig-zagging 515-mile barrier complete by next year. The chain-link border fence, fortified by layers of concertina wire, is also being fitted with underground sensors, solar night lights and cameras.
Yet the project has antagonized the Afghanistan government, which does not consider this border line, known as the Durand line, as the fair and official boundary between the two neighbors.
Meanwhile, over at another tribal agency – Khyber-Pakhtunkhwa (KPK) – the focus is on sealing the Torkham Gate between the two neighboring nations.
Taliban fighters in Kabul told Fox News that as of late 2016 they and their Taliban recruiters were freely waved back and forth through the prominent trade gate between Afghanistan and Pakistan.
Pakistani military brass insist that is no longer possible.
While overlooking the gate lined with waiting trucks, leaders from the Khyber Rifles paramilitary unit – which belongs to Pakistan's Frontier Corps – explained that the entry from their side has this year been "streamlined." Border crossings now feature a SMART verification system in which all individuals who cross must apply for the card -- which functions as a visa of sorts, with data entered into the system to nab anyone on the "wanted" list.
Other measures Pakistan leadership says it is hastily trying to address are the many Muslim schools, called madrassas, which are often unregistered and operating without oversight. "Re-educating" the mullahs and teachers is a prime priority, along with curbing "hate speech." Official reports state that as part of their "action against literature/newspapers promoting hatred, sectarianism and extremism" more than 2,500 people have been arrested and 70 shops shuttered. Moreover, over 17,000 individuals have been apprehended by authorities for "misuse of loudspeakers" from mosques and other public gatherings and rallies.
And according to data compiled by ISSI, their plan has been a success.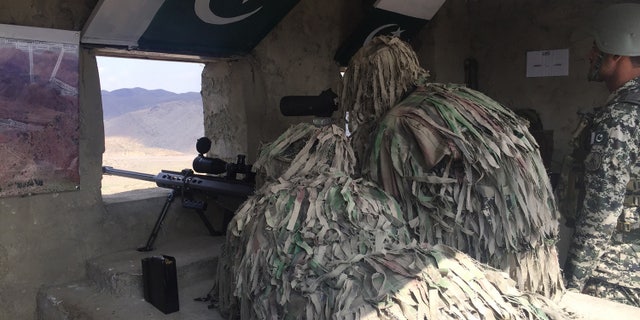 The most recent ISSI report claims that militant attacks have dropped some 70 percent since before the 2014 operation began. At their highest point in 2010, the country lost some $24 billion as a result of terrorist activity, but by 2015 losses had allegedly fallen to about $5 billion.
According to the data, more than 5,600 terrorists have been arrested, almost 2,000 killed, and over 400 convicted terrorists have since been executed as the clean-up and stabilization continues.
Pakistan officials staunchly refute the long-held Western intelligence accusation that the country harbors outlawed militant groups, which often plot and plan attacks that are carried out in Afghanistan. Rather, Pakistan leaders insist that such attacks originate from the "widely ungoverned spaces" of Afghanistan, pointing out that there the government is reported to be in control of less than half of the territory.
"We need Afghanistan to take responsibility for their side of the border," said prominent security analyst, retired Pakistan Army Lt. Gen. Talat Masood. "Pakistan is feeling very frustrated, what more can we do?"
INFAMOUS PAKISTANI CLERIC KEEPS 'MARTYR' BIN LADEN LIBRARY, VOWS WORLDWIDE SHARIA
SYRIAN KURD RENAMES SON 'TRUMP,' PLANS 'NIKKI HALEY' FOR GIRL
Well, a lot, say critics – including much of the U.S. government. Earlier this year, Pentagon chief spokesperson Dana White stated in a media briefing that Pakistan can "certainly do more with respect to security," and referred to the country has being both a victim and a sponsor of terrorism.
One high-ranking U.S. government official closely connected to Pakistan affairs, who spoke to Fox News on request that his name not be used, acknowledged that the country had come a long way in sweeping up its own internal security – but that Afghanistan is still weathering the brunt of plots being hatched on the Pakistan side of the border.
The now infamous New Year's Day tweet by President Trump accusing the country of "lies and deceit" along with the administration's unrelenting aggressive ultimatum for Pakistan to act, ultimately affirmed what many State Department officials had long been pushing for – a public declaration that it was "not going to be business as usual" for the U.S.-Pakistan relationship.
"Trump's tweet accelerated the inevitable. It is going to be a bumpy ride," the official said. "Pakistan needs to address the presence of these organizations. This double game has been going on for more than 10 years, and there is growing fatigue."
The long-held consensus is that Pakistan's overarching intelligence wing known as the ISI is "selective" in its choices of which groups to target, keeping some to disrupt the Afghanistan-Indian alliance and fearing backlash from Punjab province if groups with significant support bases are targeted for eradication.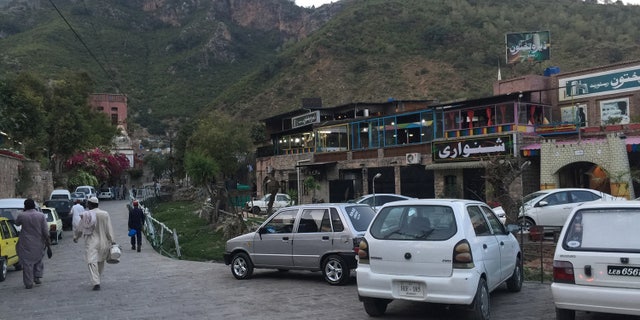 The official pointed out that "safe havens" that once were scattered deep in the roughhewn tribal regions have now shifted more to inside of towns, where insurgents gather in homes and compounds.
Afghan officials remain deeply skeptical of any touted successes, given that the security situation in their country continues to deteriorate, with intelligence routinely pointing to Pakistan as the place of planning. Many also avow that even with the North Waziristan sweep, militants were given an early heads-up to move over into Afghanistan.
A senior Afghan official, who requested anonymity as he was not authorized to speak to the media, said that the tough talk stemming from the Trump team has at least brought about "more willingness" from the Pakistan side to change, but they need now to see more action.
"Trump's tweet accelerated the inevitable. It is going to be a bumpy ride."
"Presidents [George W.] Bush and [Barack] Obama spoke about Pakistan's duplicity in private because they thought they could persuade Pakistan to change its behavior that way," said Husain Haqqani, Pakistan's ambassador to the United States from 2008 to 2011. "President Trump has spoken about it openly after American frustration with the past policy of working with Pakistan quietly."
And it's a renewed strategy critics are hopeful will pay off.
"Whether President Trump's tough talk will have a long lasting impact will depend upon whether or not the Pakistani state feels sustained pressure and believes it has to change policies," Haqqani added.
Mohsin Saleem Ullah contributed to this report.