Top Vatican cardinal questioned over sex abuse allegations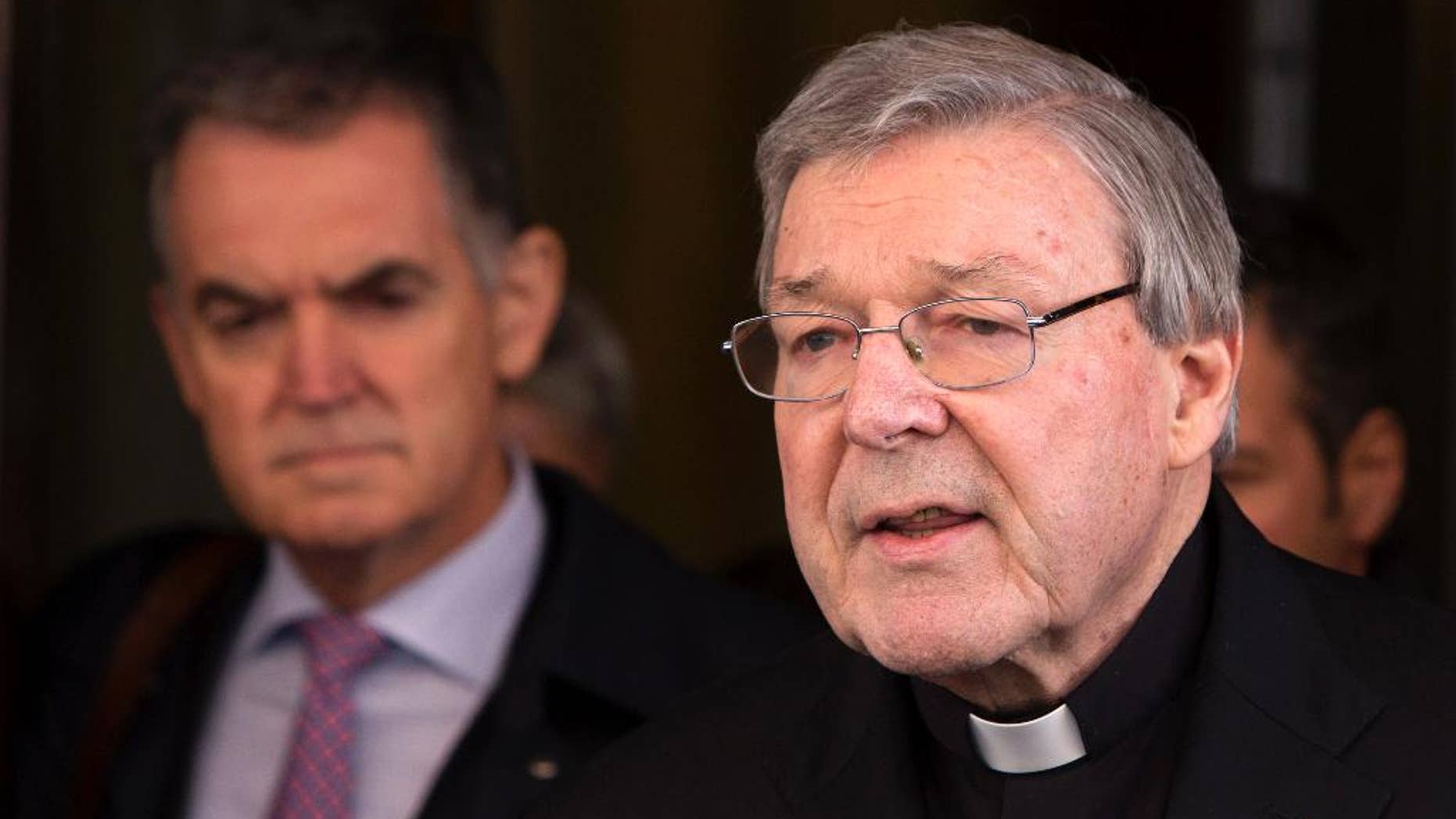 SYDNEY – Australian police have flown to Rome to interview a top Vatican cardinal about allegations of sexual assault dating back decades.
Cardinal George Pell, Pope Francis' top financial adviser, has long been dogged by allegations of mishandling cases of clergy abuse when he was archbishop of Melbourne and later Sydney. In recent months, Pell has faced accusations of child abuse himself when he was a young priest in the 1970s.
Police in Australia's Victoria state on Wednesday confirmed they flew to Rome last week to interview Pell. Police say Pell voluntarily participated in the interview and that investigations are continuing.
The allegations involve two men who say Pell touched them inappropriately at a swimming pool in the late 1970s.
Pell has repeatedly denied the allegations.