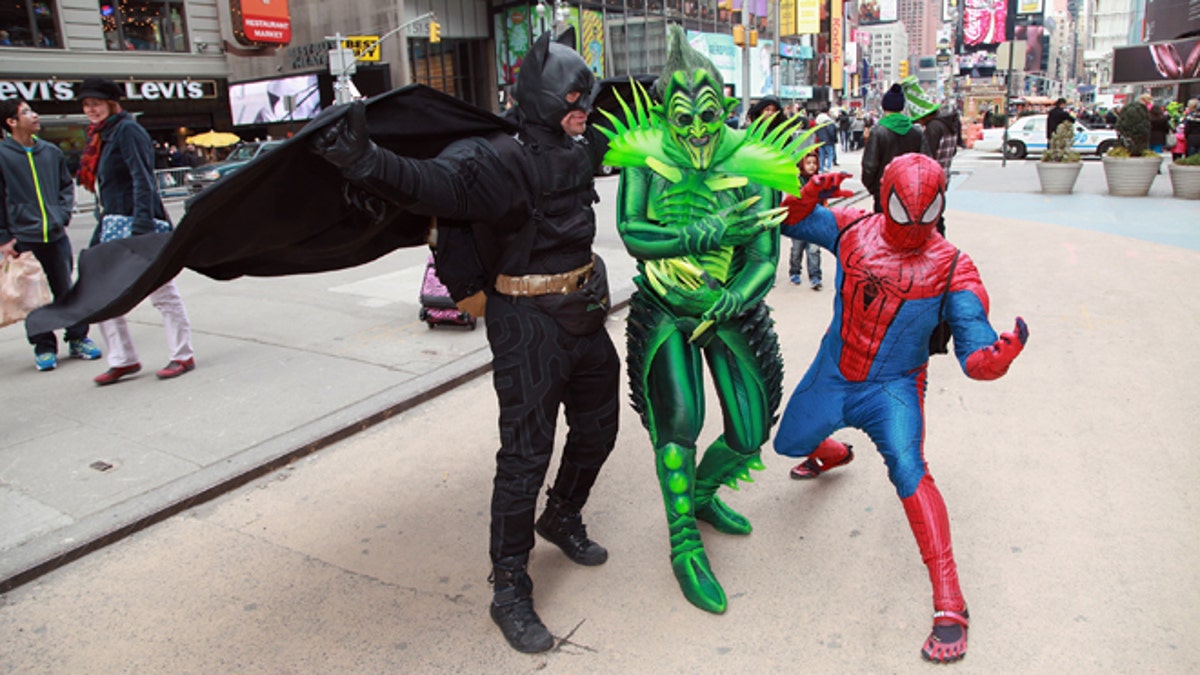 NEW YORK (AP) – Charges against a costumed Spider-Man accused of slugging a police officer in Times Square have been dismissed after prosecutors decided not to pursue them.
The Daily News reports the Manhattan district attorney's office consented Friday to dismiss Junior Bishop's case for lack of a speedy trial. Prosecutors didn't say why they were doing so.
Bishop was arrested in July on assault and other charges. Police said he punched an officer in the face after being told to stop hassling tourists to give him more money than they offered for photos with him.
Bishop denied demanding more money. He said Times Square's costumed characters, ticket agents and others who interact with passers-by "make it what it is."
His arrest came as reports of misbehaving costumed characters were prompting calls for regulation.
In August police distributed fliers to tourists saying tipping was not required when taking photos with the Elmos, Mickey Mouses, SpongeBobs and Statues of Liberty that flock to the area. Many of the people who dress to make ends meet said tipping plummeted.
A Batman and a Spider-Man were arrested in September for getting into a fistfight with another man who began heckling the characters.