Thousands march in protest of Colombian president's approach to peace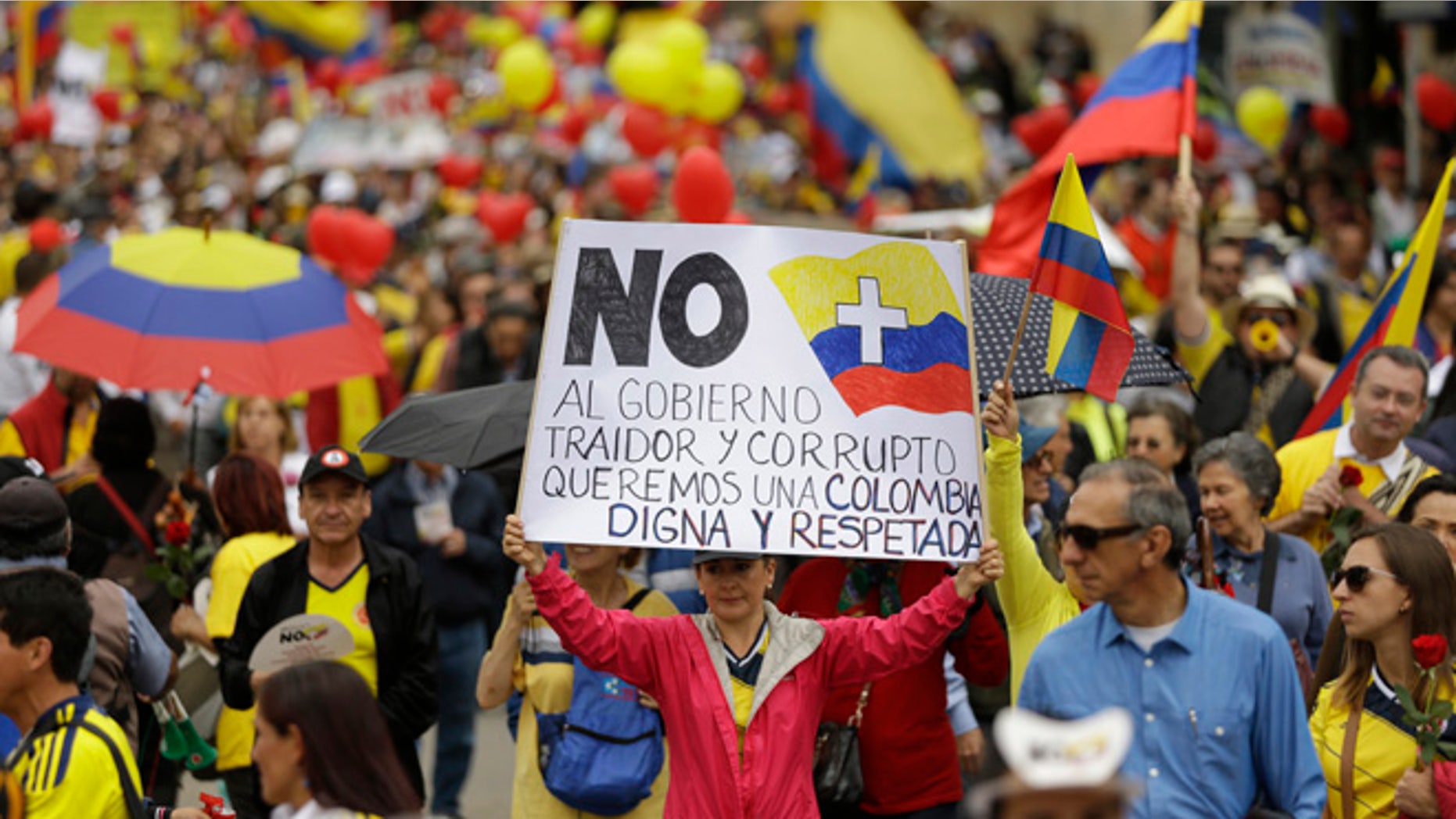 BOGOTA, Colombia (AP) – Thousands of people have been marching in more than 20 Colombian cities to protest President Juan Manuel Santos and his approach to ending the country's half-century guerrilla conflict.
Former President Alvaro Uribe was a leader of Saturday's rain-soaked demonstrations.
Critics of the government are upset at inflation and rising joblessness, and say Santos is making too many concessions to rebels during Havana-based peace talks that began in 2012. A March 23 deadline passed without a final accord.
Santos' popularity has slipped to about 25 percent in recent polls, which also show most Colombians are pessimistic about the possibility of peace.
Uribe took a harder line against the rebels, using U.S. aid to beat them back, though his administration was also accused of links to murderous right-wing paramilitary groups.