The Latest: German polls: Merkel party leads in local vote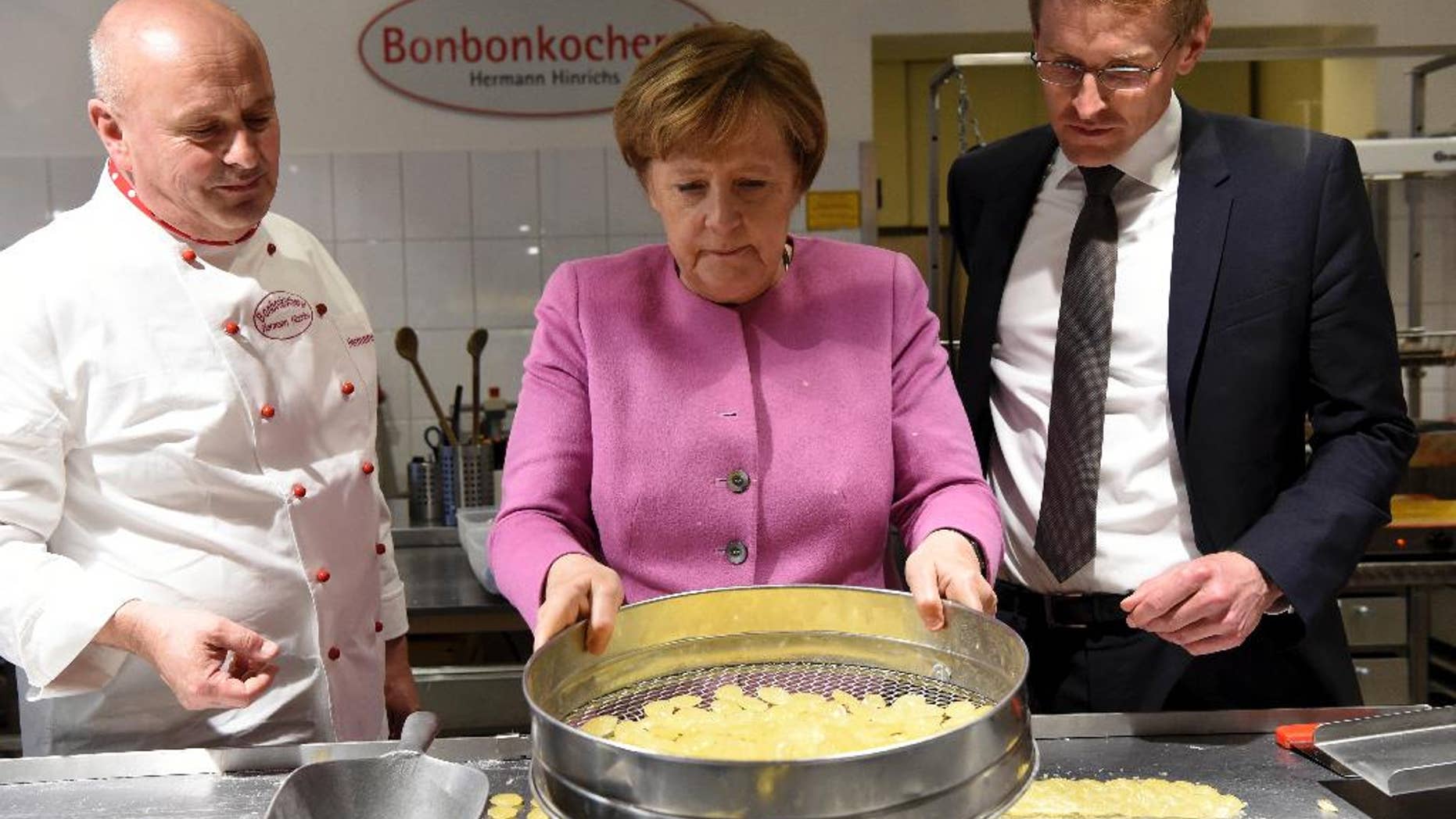 FRANKFURT, Germany – The Latest on the local vote Sunday in northern Germany (all times local):
6:20 p.m.
Exit polls says that German Chancellor Angela Merkel's conservatives are leading the center-left Social Democrats in a local election that is being watched as a prelude to her bid for a fourth term in the national vote in the fall.
Exit polls broadcast by ARD television showed Merkel's Christian Democratic Union leading with 33 percent and the Social Democrats, or SPD, trailing with 26 percent in the northern state of Schleswig-Holstein.
The Social Democrats have governed the region of 2.8 million since 2012 with a narrow majority in coalition with other parties.
The exit polls indicated that the Social Democrats' coalition had lost its majority. Coalition talks will determine who governs.
The Social Democrats are trying to deny Merkel a fourth term in the national election Sept. 24.
___
8 a.m.
Voters in northern Germany are casting ballots in a local election that will test the strength of the country's Social Democrats as they try to deny Chancellor Angela Merkel a fourth term.
The Social Democrats are trying to hold onto power in Schleswig-Holstein, where they have governed since 2012. A good showing Sunday in the region with a population of 2.8 million would reinforce their prospects for challenging Merkel in the nationwide election on Sept. 24.
Social Democratic governor Torsten Albig is defending a slim majority for his governing coalition with the Greens and the left-leaning SSW party, which represents the region's Danish minority. Polls point to a tight race with Merkel's Christian Democrats.
The Social Democrats surged in national polls after Martin Schulz, a former European Parliament president, was nominated as Merkel's challenger, but the party's ratings have since sagged.