Texas civil rights attorney accused of using racist slur in mistakenly sent email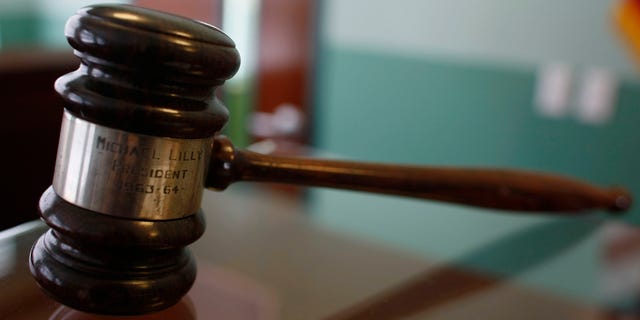 NEWYou can now listen to Fox News articles!
Is calling someone "The Toad" in Spanish a racial slur or innocent – if insulting – border slang?
That is the issue in a motion filed in federal court asking that Austin, Texas, attorney Jim Harrington be sanctioned for referring to Omar W. Rosales, his opposing lawyer in a series of lawsuits, as "El Sapo," Texas Lawyer reported.
The motion, which was filed on June 20, alleges that Harrington inadvertently sent an email intended for his Spanish-speaking assistant to Rosales. In it, he referred to the Hispanic attorney as "sapo" – "a racist term against Mexican Americans and means 'Snitch' and 'South American piece of s**t,'" according to Rosales' motion.
In a recent response filed with the court, Harrington claimed that when he realized his email mistake, he sent Rosales an apologetic note in which he argued, "As you know, [El Sapo] is not an ethnic slur at all, but a character description commonly used among us who speak Spanish and are familiar with border slang."
Harrington founded the Texas Civil Rights Project 25 years ago and served as its executive director, according to Texas Lawyer.
Last month, he told the publication that Rosales' allegation was "offensive, not only personally but because he just makes things up. I've worked for over 50 years for the Hispanic people. My children are half-Hispanic. My grandchildren are half-Hispanic.''
The lawsuits in which Harrington and Rosales are squaring off were brought by a John Deutsch, who is disabled, against eight Austin-area businesses for what Texas Lawyer characterizes as "minor" infractions of the Americans with Disabilities Act (ADA), such as improper signage and inappropriate heights for wheelchair ramps.
Harrington told the publication that he believes Deutsch is a serial plaintiff abusing the ADA. Deutsch and Rosales have filed some 300 lawsuits in federal court over ADA infractions.
A second motion filed two days later by Rosales asked for Harrington to be sanctioned for scheduling a deposition of Deutsch at a Mexican restaurant.
"Harrington knows that Mr. Rosales' first job was washing dishes at a Mexican restaurant," the motion alleged. "To order a deposition in a Mexican Restaurant in order to make fun of plaintiff counsel's ancestry and race (and in a federal lawsuit regarding discrimination) is both racist and inflammatory. Does Jim Harrington expect Mr. Rosales to mop the floors and bring him chips and salsa also? If Mr. Rosales were African-American, would Jim Harrington order the deposition be held in a Church's Fried Chicken?"
Harrington told Texas Lawyer that he scheduled the deposition at Maudie's, an Austin restaurant that Deutsch sued, so Rosales' client could point out the alleged ADA violations.