Spurs' 11-Year-Old National Anthem Singer Sparks Racist Comments On Social Media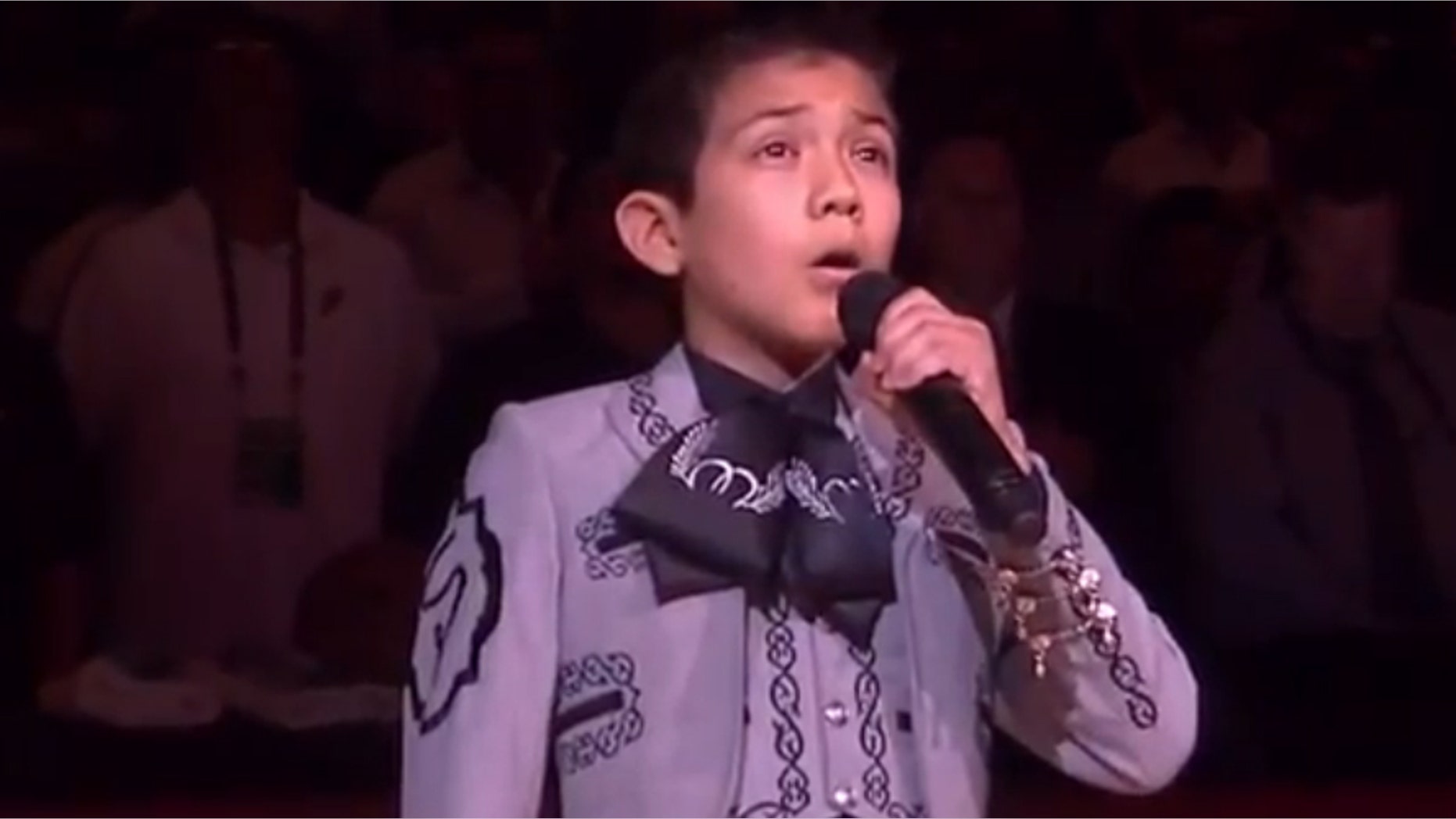 Standing front and center in front of thousands of cheering fans, 11-year-old singing sensation known as "El Charro de Oro" wowed fans with his rendition of the National Anthem at Game 3 of the NBA Finals.
But some of those watching the game from the comfort of their homes were appalled about the boy's choice of attire during his performance, and they took to Twitter to voice their discontent.
Sebastien De La Cruz, who specializes in mariachi music and is a former contestant of "America's Got Talent," chose to wear a traditional mariachi-style outfit while he sang in San Antonio's AT&T Center. De La Cruz, a fifth-grader, was born and raised in San Antonio, but his Mexican-American heritage sparked a series of racist tweets on social media.
Despite nailing his performance, some users questioned his citizenship status joked that someone should "ask him for his green card." The comments were made even though the announcer who introduced Cruz called the American-born boy a "native of San Antonio."
De La Cruz learned his craft in San Antonio, which has been called the capital of student mariachi. The genre has languished in Mexico in recent years.
But even though there were a few racist comments, many lashed out in De La Cruz's defense.
A Twitter user said De La Cruz was "PRECIOUS and talented." Another tweeted "Sebastian de la cruz (sic), you are perfect and have already gone further in life than the people that are saying ugly things about you!"
De La Cruz was asked to step in at the last minute to sing the national anthem after country star and former Hootie & the Blowfish frontman Darius Rucker cancelled because of travel issues.
This is not the first time De La Cruz has made a name for himself on a national scale.
Last year, he won over fans when he made it into the semi-finals on the reality talent competition show, 'America's Got Talent.'