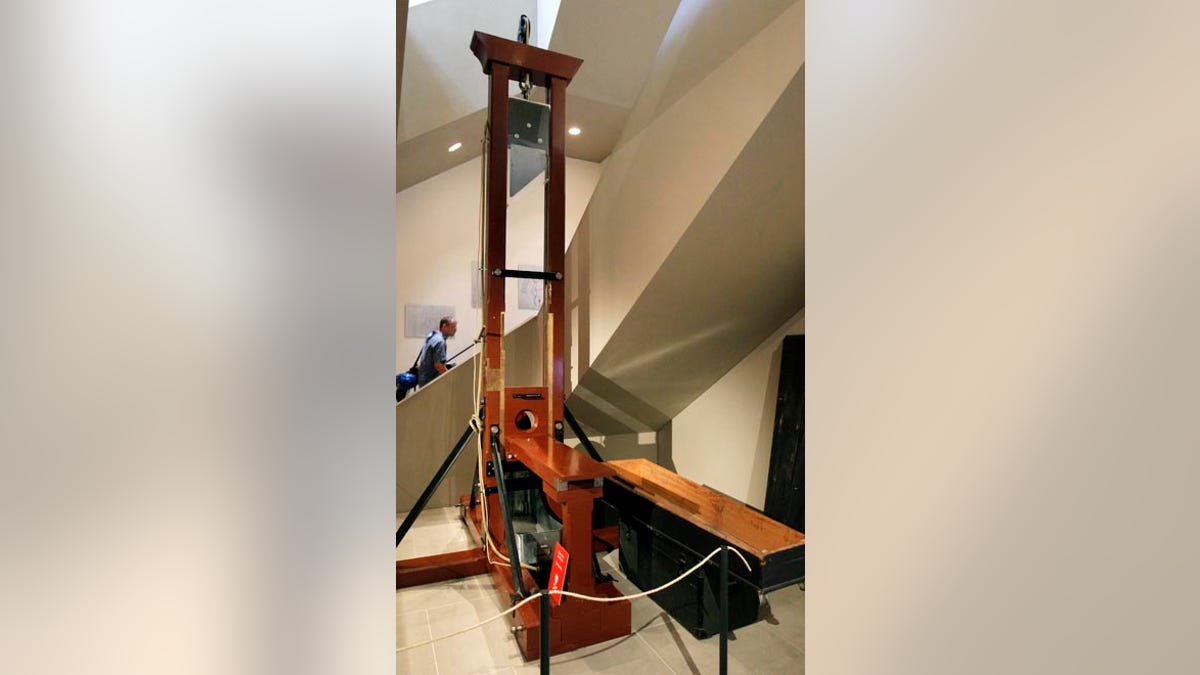 A candidate for city council in Glasgow, Scotland, says she wants to bring back the guillotine.
Gisela Allen, the populist UK Independence Party's candidate for Garscadden/Scotstounhill, said that the death penalty should be reinstituted in the country and the guillotine could take place o hanging.
MMA FIGHT PITS 12-YEAR-OLD AGAINST WOMAN TWICE HER AGE
"I want the death penalty to be re-enacted. It doesn't necessarily have to be hanging," Allen said according to Clydebank Post. "You could have the guillotine. I think the public is entitled to protection."
Insisting that her comments were personal beliefs and not party policy, Allen also argued for raising the age of retirement to 70. And she said that free bus passes and sex education in schools should be eliminated.
SCOTTISH LAWMAKERS TO VOTE ON INDEPENDENCE REFERENDUM CALL
As for supporting nurseries, Allen instead advocated for women to stay home with their families.
"I don't want increased child care," Allen stated. "Women with small children should stay at home and look after their own children. Nurseries shouldn't get support. The whole school system needs to be overhauled. Every class should have a classroom and not get moved around. No sex education in school and I don't want any LGBT community — it's private life, none of anyone's business."
Allen also advocated for a reopening of public toilets and additional community gardens but pushed for an abolishment of golf courses ("they're an environmental threat and a threat to the safety of people," she said).
Labour candidate Eva Murray strongly condemned her opponent's remarks.
"I've seen Ms. Allen's comments and I, along with the many people in the communities I have spoken to strongly disagree with many if not most of them," Murray said. "We must aim to be an inclusive and caring society, which is exactly why I'm proud to be a Labour candidate in this election standing on the values of equality and fairness. I am sure the people of Garscadden/Scotstounhill will reject these shameful comments from the UKIP candidate."
The vote is scheduled for May 4.