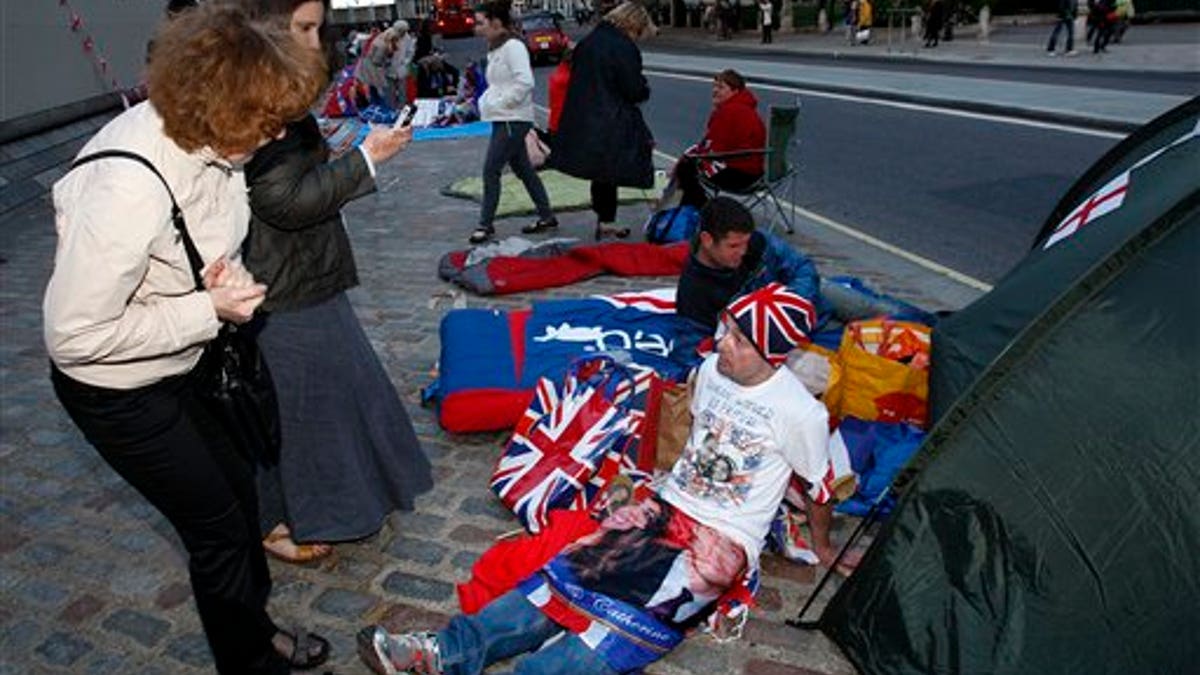 LONDON -- One of the British royal family's most dedicated fans become the first to take up position outside Westminster Abbey Monday -- four days ahead of Friday's wedding.
Armed with only a sleeping bag and two plastic grocery bags, John Loughrey, 56, headed to the famous London abbey to guarantee a prime position for the happy event.
The former assistant chef, from Wandsworth, southwest London, was dressed in a Kate Middleton and Prince William T-shirt carrying the message, "Diana Would Be Proud."
"I'll never see anything like this in my lifetime," he told Sky News. "I'm 56, I may never see William as King so this is the most extraordinary opportunity for me. It won't be easy and I may not eat properly but come Friday it will be worth it."
The self-confessed "royal superfan" gave up his job to attend every day of the official inquiry into the death of Princess Diana.