Puerto Rico's Wounded Troops Get A Holiday Break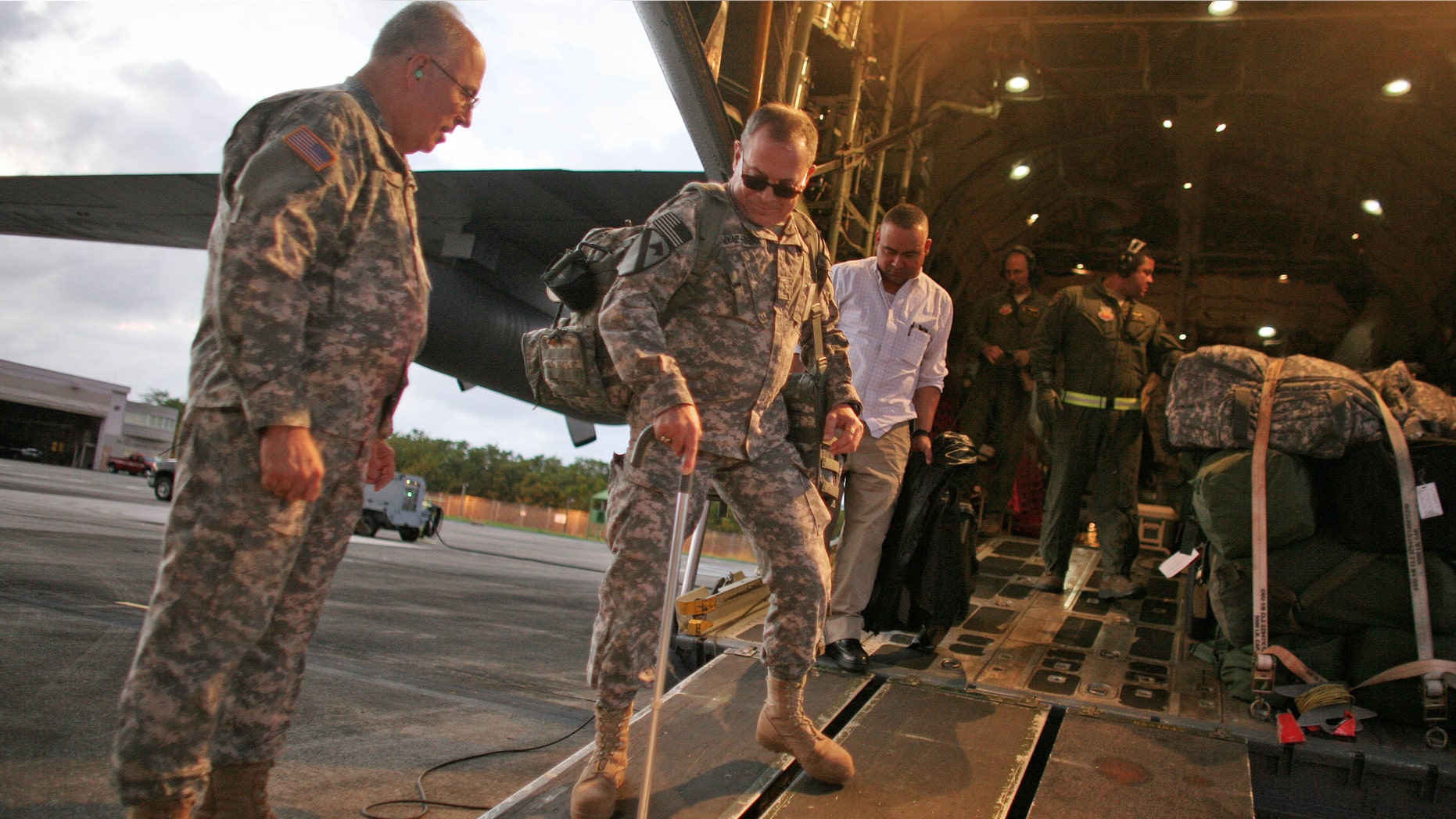 Almost 20 wounded Puerto Rican soldiers will have the opportunity to spend the holidays with their families on the island.
Puerto Rico National Guard officials say they flew home 19 soldiers for a short break from medical treatment. Maj. Gen. Antonio Vicens says some time at home with their families will help them recover from wounds sustained in Afghanistan, Iraq and elsewhere.
The National Guard and Army Reserve troops men stepped off a military cargo plane Tuesday to embraces from a small group of comrades and relatives. Some have been away from home for more than a year. They will have to return to the "wounded warrior transition units" at different locations in the U.S. after Jan. 2.
Last week U.S. Defense Secretary U.S. Defense Secretary  Leon Panetta officially shut down combat operations in Iraq, after a nine-year war that claimed 4,500 American lives, wounded another 32,000, and cost more than $800 billion.
Panetta said that the war was worth the price in blood and money, as it set Iraq on a path to democracy.
The war involved a large number of Latino soldiers, including the 477 who were killed in combat operations, according to statistics from the U.S. Department of Defense.
Currently there are 140,000 enlisted members of the military of Latino descent, making up around 12 percent of the force.
More than 100,000 Iraqis have been killed since the U.S. invasion in 2003, according to the Iraq Body Count website. Bombings and gun battles are still common. And experts are concerned about the Iraqi security force's ability to defend the nation against foreign threats.
Based on reporting by the Associated Press. 
Follow us on twitter.com/foxnewslatino
Like us at facebook.com/foxnewslatino