Protests planned after video appears to show cop stomping on head of handcuffed man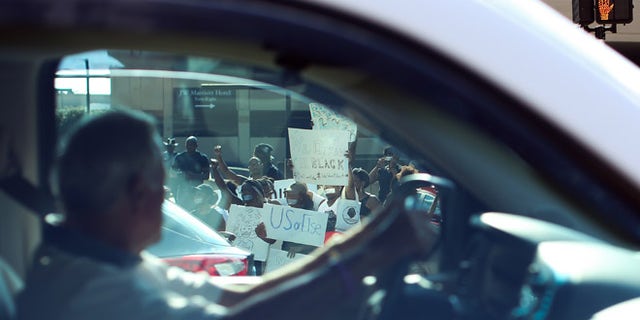 NEWYou can now listen to Fox News articles!
HARTFORD, Conn. (AP) – Black Lives Matter activists are planning a protest in response to newly released video that appears to show a Connecticut police sergeant stomping on the head of a handcuffed man on the ground.
The protest is scheduled for Monday afternoon at Hartford City Hall.
Police cruiser camera video released Oct. 5 shows the aftermath of a car chase from Hartford to West Hartford in June. Two Hispanic men were arrested. Officials say Sgt. Sean Spell, who is white, is seen stomping on one of them.
Activists are protesting Spell's actions and a delay in releasing the video.
Spell retired in August. His attorney says the video didn't capture all that was going on at the scene, but he declined to elaborate.
A prosecutor is investigating whether excessive force was used.
Like us on Facebook
Follow us on Twitter & Instagram