Pro-government gunmen massacre dozens in Homs, activists say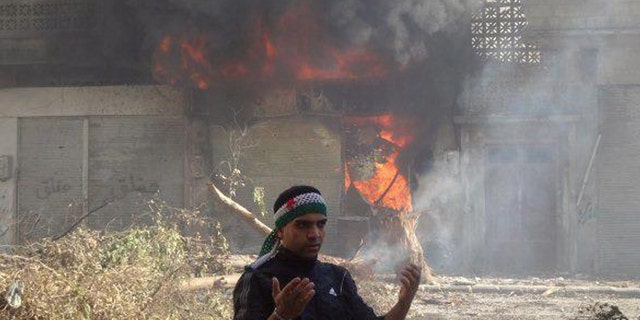 BEIRUT – Syrian activist groups say pro-government gunmen have killed more than a dozen people in the embattled central city of Homs.
Syria's state media confirmed deaths in Homs, but blamed "armed terrorists."
The Britain-based Syrian Observatory for Human Rights says at least 12 people were killed Sunday night while the Local Coordination Committees said 45 were "murdered." Both groups said the dead included children.
Pictures posted online by activists showed the bodies of five children who were disfigured after being apparently hit with sharp objects. At least six dead adults were covered with sheets.
The LCC and the Observatory said Monday that the attack was carried out by gunmen known as "shabiha" who have been playing a major role in crushing the year-old uprising.