President Karzai says Afghan elders need to decide if US troops can be immune from prosecution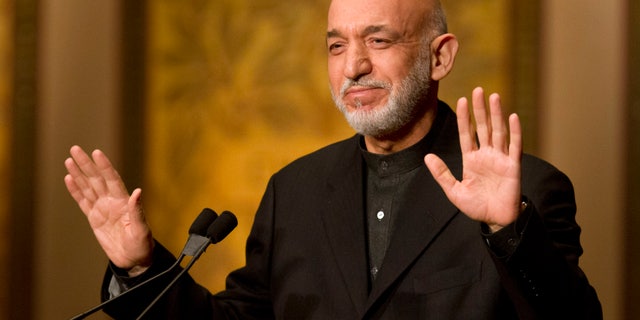 KABUL, Afghanistan – President Hamid Karzai says a national meeting of elders should be called to decide whether U.S. troops staying in Afghanistan after 2014 would be immune from prosecution under Afghan law.
Karzai spoke on Monday on his return from Washington, where he met with President Barack Obama about the future of the countries' alliance.
The U.S. has said that it needs to maintain sole legal jurisdiction over its forces in Afghanistan as part of the agreement for forces that will stay after 2014.
Karzai told a press conference in Kabul that the issue needs to be decided not by the Afghan government, but by the Afghan people.
He says this would mean holding a "loya jirga" — a national assembly of elders — to make the decision on U.S. troop immunity.