Police in Ecuador seize 880lbs of cocaine on cargo ship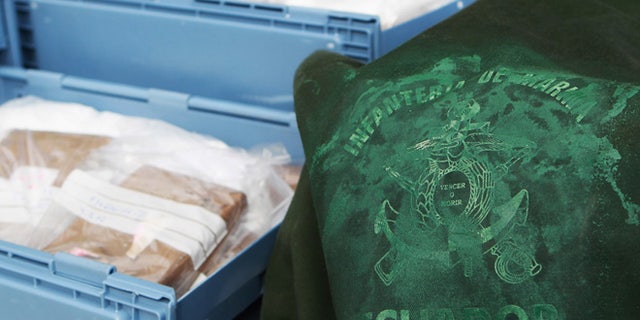 NEWYou can now listen to Fox News articles!
QUITO, Ecuador (AP) – Ecuadorean police have seized close to 400 kilograms (880 pounds) of cocaine and detained four people who allegedly tried to hide the drug in a truck that was to be put on a cargo ship in the port city of Guayaquil.
The police department says on its Twitter account that the cocaine was contained in 385 packages.
A police report says Friday's operation was the result of a two-month investigation working with European anti-drug agencies.
Ecuador is used by drug cartels in Colombia and Peru as a transshipment point for narcotics bound for the United States and Europe.
Like us on Facebook
Follow us on Twitter & Instagram